by
posted on September 28, 2023
Support NRA American Hunter
DONATE
Lucid Optics has announced the launch of its E7 reflex sight, with an unusual blue reticle.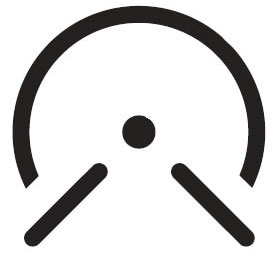 This blue reticle is the first of its kind, which should lead one to wonder why exactly the color was chosen. According to Lucid, the reasons for the reticle tone are as follows:
Blue is the fastest transmitted color in the spectrum.
The human eye is more sensitive to the blue wavelengths than any other in the spectrum.
Blue illumination presents a clean edge reticle.
Blue is the most easily refracted wavelength by the human eye.
Exposure to blue light can cause a reduction in stress levels.
Less than .02-percent of people have a color blindness to blue.
Blue, as an illuminated aiming point, can be reduced in brightness level allowing the reticle to be seen through, thereby providing a more positive target identification.
Of the above reasons, the resistance to color-blindness is particularly exciting, as red-green color-blindness is the most common type, and prior to the E7, red and green were the only colors of reticles available. Further, the E7 is Engineered to withstand the rigorous forces generated by most any firearm platform, showcasing the Acro mounting system which offers adaptability across various platforms.
"The E7 has undergone rigorous testing to prove its mettle in the face of punishing vibrations and extreme temperatures, characteristic of intense usage scenarios," says Jason Wilson, president of Lucid Optics. "Equipped with a high-efficiency LED emitter, it features a razor-sharp M5 Reticle, proven to provide a 30-percent faster target acquisition compared to conventional dot sights of any color."
The E7 is equally at ease as a primary optic on handguns, or on coyote-minded carbines and turkey guns. Its compact size and versatility make it the perfect backup sight for magnified scopes and thermal imagers. The E7 Reflex sight boasts an operational parallax-free design. Regardless of the angle of the eye in relation to the field of view, the reticle always remains on target, ensuring accuracy with every shot.
To learn more about the E7, visit lucidoptics.com. MSRP: $299.99