by
posted on January 24, 2018
Support NRA American Hunter
DONATE
Gray squirrels beware! CCI has a new .22 Long Rifle (LR) product for 2018, and it promises to be devastating on the little guys. If you enjoy shooting rimfire rifles, odds are you're no stranger to the CCI brand, or their Mini-Mag ammo for that matter. Long relied upon as a provider of accurate and effective rimfire ammunition, CCI has put a new spin on their LR formula for 2018.
Using a 40-grain hollow-point bullet, specifically engineered to break into three equal segments, the Mini-Mag SHP will give excellent terminal performance, while shooting like the Mini-Mag ammunition we all know and love. I've shot this bullet—in a lighter configuration—into ballistic gelatin at the Federal Plant in Anoka, Minnesota, and can attest to reliable fragmentation and impressive results.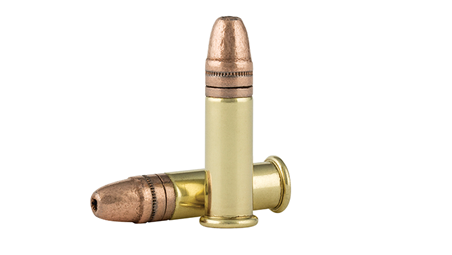 Leaving the muzzle at 1,235 fps, it'll give the same trajectories as the Mini-Mag ammo, but that segmenting bullet is devastating on squirrels, rabbits and other small game animals. It'll also handle coyotes and foxes inside of 50 yards or so, with minimal damage to pelts, yet the three wound channels will put them down quickly. All the CCI reliability is there; I have a Ruger 77/22 that would very much like to meet this ammo.
For more information, go to cci-ammunition.com.