by
posted on June 7, 2018
Support NRA American Hunter
DONATE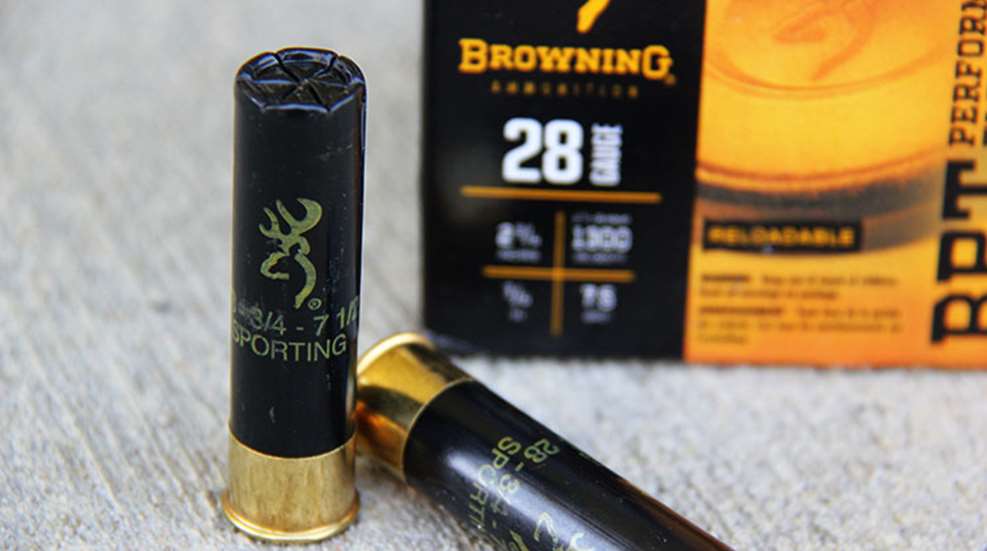 Browning's expansive line of ammunition continues to grow with the addition of two new sub-gauge shotshell loads designed for sporting clays. The BPT (Browning Performance Target) line of shotshells now includes a ¾ oz., 2 ¾-inch 28-gauge load and a ½ oz., 2 ½-inch .410-bore offering. If you're a fan of these two mild-mannered loads, there's a lot to like about this new BPT ammo. For starters, the smooth hulls are high-quality and can be reloaded—an important consideration since 28-gauge and .410-bore ammo typically costs considerably more than 12- and 20-gauge loads. BPT ammo comes with hard, high-antimony shot that doesn't deform as easily as traditional pellets. This results in more consistent, even patterns and more broken targets. The 28-gauge load is available with No. 7 ½ shot, and the .410-bore load is available with No. 8 shot. Both loads have a muzzle velocity of 1300 fps.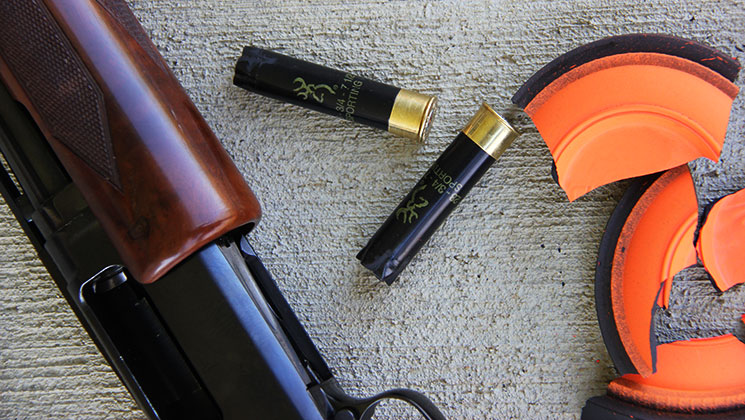 My first stop with the new Browning BPT load was the clays course. I see more and more shooters carrying 28-gauge guns these days, and there's a logical reason—28-gauge shotguns produce far less recoil than 12- or even 20-gauge guns. You may not notice the difference while hunting quail or doves, but after running through a 100-target course, you'll appreciate the 28's soft shove. Browning's BPT 28-gauge load has serious target ammo credentials, and it feeds smoothly and reliably. With a substantial 1300 fps muzzle velocity, this load has the oomph required to cycle gas guns, and it produces the consistent patterns that competition shooters demand. This is also a fantastic load for new, small or young shooters learning clay games. And, if you happen to run into a specific problem (say, you aren't breaking the second bird at station six on the skeet field) you can shoot the target multiple times without dealing with recoil fatigue. Recoil affects our clay scores more than we'd like to admit, and some people actually shoot better scores with a sub-gauge. Whatever your reasoning for gaming with a 28-gauge or .410-bore, these new BPT loads will serve dutifully on the course.
Dove season had closed by the time I was ready to test these new loads, but since Ohio's cottontail season runs until the last day of February, I managed to spend some time in the field with the BPT 28-gauge load. I much prefer sub-gauge guns when hunting small-game since it means less pellets to pick out of game before serving, and even though the BPT load's stated mission is breaking clay targets, it also has the goods to serve as an upland game round. Jason Olinger arranged the hunt and brought the hounds, and by chance it was he who fired the first shot with the BPT 28-gauge load. I was snapping pictures of the hunt, and Jason was carrying my Browning Model 12 loaded with BPT ammo when the pack of six hounds started a rabbit and made a wide circle as they trailed the cottontail along a mass of overgrown ironweed along the edge of a large lake. I could hear the rising voice of the hounds and knew the chase was drawing near, and then I heard the Browning clap. The dogs fell silent, and shortly thereafter Jason lifted the rabbit in the air.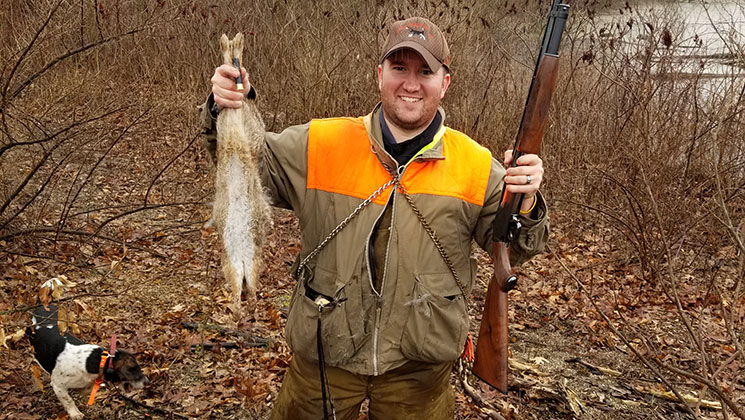 Admittedly, No. 7 ½ shot is a little small for rabbits, but the load worked just fine. For those who hunt dove and quail, though, this load is just about perfect. Plus, Browning's BPT ammo is relatively inexpensive, considering its consistent quality. You can expect to pay under $15 a box. For more information, go to browningammo.com.