by
posted on September 26, 2019
Support NRA American Hunter
DONATE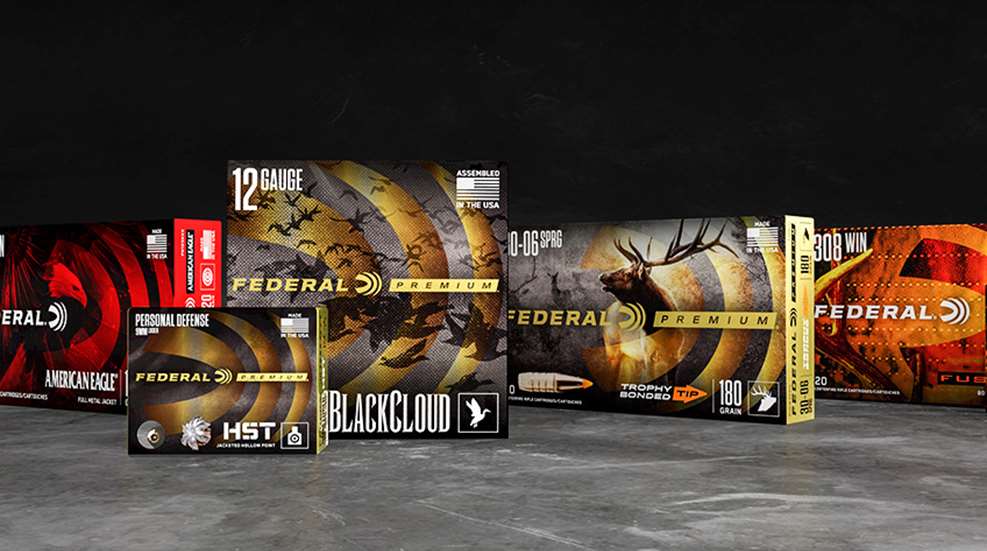 When Jason Vanderbrink moved up from sales to become Federal Cartridge president in 2017, he found a company ranked No. 1 in commercial ammunition sales, but one suffering an identity crisis.
"One thing I saw was that our packaging lacked a clear theme and Premium was overused," Vanderbrink said. "We were putting 'Premium' on stuff that shouldn't have been Premium. Only the absolute best product can bear that name. If you call practically everything 'Premium,' then what really is? Our old packaging was confusing—but we're fixing that."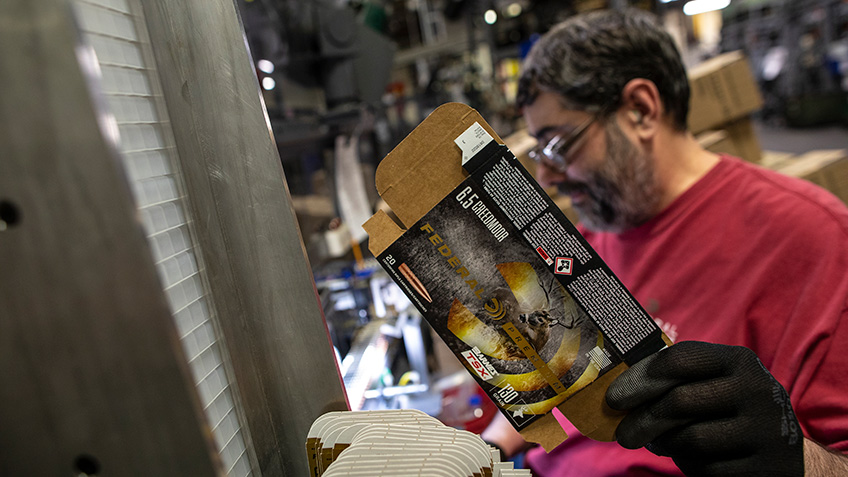 To rebuild its brands Federal is changing what the public sees. "We want customers to feel a sense of pride when they pull our box off the shelf, to feel confident they now have a quality product," said director of marketing Jason Nash. "And Federal had to be more prominent on the box than before."
The new stuff combines the realism of a bull elk or AR-type rifle with suggestive touches, like silhouettes of flying ducks or a shattering claybird. Plus there's a common abstract marker—a graphic shockwave representing projectile flight. Front panels provide key info: chambering in big type in the upper left; bullet details in the lower right; country of origin—always the USA—bannered by Old Glory top right. Elsewhere the boxes offer ballistic data and often cutaway art that shows internal construction of the cartridge and the bullet or pellets. End flaps present priority identifiers to ease point-of-purchase decisions.

Said Vanderbrink, "End users need to know what our brands mean. They need to recognize them on the shelf. Premium has to have the best packaging—a Ferrari has to look like a Ferrari." But on the other hand, "It's also important for our American Eagle [budget] brand to have a complementary look. For customers who decide they don't want to pay for Premium, the new packaging for Power-Shok, Fusion and American Eagle clearly comes from the same place and the product comes from the same factory."
Fifty-two years ago, Federal hatched the bright idea of selling handload-quality ammo featuring custom bullets previously unavailable in factory product. First up were Nosler Partitions and Sierra GameKings, followed by Trophy Bonded, Speer, Barnes, Swift and Woodleigh. Additions now include Berger Hybrids and Hornady V-Max. Further customizing included nickel-plated cases and sealed primers, and the concept spread to match loads, rimfire and pistol ammo and shotshells. Hunters benefit with new loads like Edge TLR, Heavyweight and Black Cloud TSS shotshells and bulk-quantity BYOB Champion .22s. This fall Federal opened the first custom shop operated by a major ammunition manufacturer. By far, they're producing the most extensive lineup on the market.

Vanderbrink promises Federal will keep pushing, both to develop new products and find new ways to put them in users' hands. "We love competition because it makes everyone better," he said. "Complacency kills innovation and complacency kills companies. So we are never going to be complacent as long as I have anything to say about it."