by
posted on December 18, 2013
Support NRA American Hunter
DONATE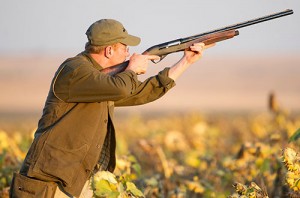 Bird hunters and target shooters alike will have the opportunity to get their hands on the next generation of Benelli shotguns in 2014, thanks to the impending introduction and release of the company's new Ethos model.
The Ethos is comprised of some of Benelli's most successful innovations, both old and new. Naturally, the shotgun is centered around the company's famous Inertia Driven operating system. The carrier has been redesigned, making shells easier to load, and an enlarged bolt release makes for simpler and faster operation. The cartridge drop lever has been likewise changed, making the shotgun easier to handle and operate—even for a shooter in gloves. A newly patented Easy Locking System in the bolt body is designed to ensure that the rotating bold head locks up, and the Ethos' system is designed to cycle even the lightest of shotgun loads—right on down to 7/8 ozs. And all that's just scratching the surface of this potential game-changer.
The name, meanwhile, is representative of the craftsmanship that Benelli puts into its firearms. Ethos means "character," and has long been used to describe the guiding beliefs or ideals that characterize a community, nation or ideology. The Benelli brand has long prided itself on credibility, respect, integrity and merit—and the company views its new shotgun as the culmination of its own guiding ethos.
More coverage of the shotgun is on the way, and you won't have to wait long. We can tell you that American Rifleman Editor-in-Chief Mark Keefe had the opportunity to put the Ethos to the test last May on a trip to Africa. All told, the group of invited gun writers  fired more than 15,000 rounds during their stay—and experienced no malfunctions.
Ethos Features Include:
• Easy loading
• Larger bolt release
• Easy access cartridge drop lever
• Newly patented easy locking system
• Patented anti-seize magazine cap
• Wider range of LOP adjustment
• Interchangeable carbon fiber rib
• Interchangeable fiber optic sights
• Combines form and function for improved ergonomics
• Ability to cycle the lightest loads
• Patented recoil system provides greater recoil reduction
Benelli will officially launch the Ethos in Las Vegas, Nev., at SHOT Show 2014.
For more information, stay tuned to AmericanHunter.org. Video coverage and a complete review of the Ethos will be published soon.