by
posted on January 12, 2016
Support NRA American Hunter
DONATE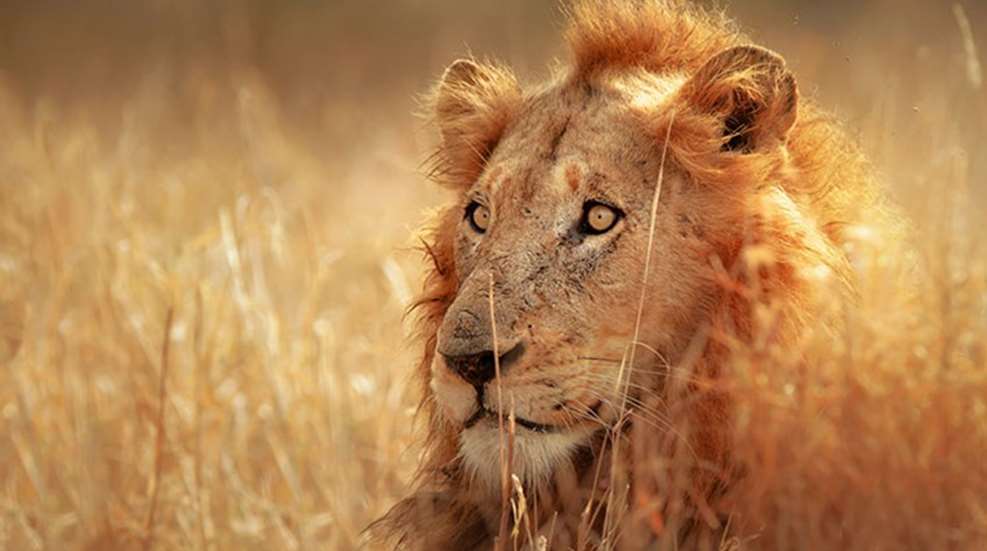 Following its Dec. 21, 2015, ruling to list African lions under the Endangered Species Act, the U.S. Fish and Wildlife Service (FWS) now requires American hunters to obtain a special import permit for any African lion trophy taken on or after Jan. 22, 2016. If you're about to book an African lion hunt during the upcoming SCI Hunters' Convention or Great American Outdoor Show, new rules will impact the ability to import your trophy. Hunters who already booked hunts for 2016 should contact their outfitter and review their options as it is unclear from which countries the FWS will issue import permits—or when.
Listing African lions as two separate subspecies, the 229-page FWS ruling states that lions from southern and eastern African countries—Mozambique, Namibia, South Africa, Tanzania and Zimbabwe—are considered "threatened with extinction" (Panthera leo melanochaita). A U.S. import permit will be required in addition to a CITES export permit. Lions in western and central Africa—Benin, Burkina Faso and CAR—are deemed "endangered" (Panthera leo leo).While the FWS is authorized to issue permits to import endangered species for research and to enhance the species' survival, it rarely does so. In addition, before it will issue permits to import trophies from southern and eastern Africa, the United States must determine that the hunting and importation of the lion will "enhance the survival" of lions in the wild.
While the ruling admits that trophy lion hunting can enhance the species' survival, the FWS finds that the mismanagement of hunting in some areas has led to unsustainable hunting. The FWS lists the hunting management problems it found, suggesting improvements that would facilitate permits. However, with changes in some countries significant, there is no telling as to when its enhancement-of-survival requirements will be met.
Captive-bred lions are included in the ruling as nearly 90 percent of the trophies imported into the United States in 2013—547 of 629—were from captive-bred lions in South Africa. The FWS does not plan to issue permits for captive-bred lions unless it is shown that their hunting and importation enhances the survival of wild lions. The FWS states that captive-bred lion hunting and importation does not enhance the species' survival in the wild as follows:
"We do not believe that the captive-lion industry currently ... reduces, or removes threats to the species. ... While it is argued that South Africa's captive-bred lion industry may reduce pressures of trophy hunting on wild South African populations, there is no substantial or peer-reviewed science to support such a claim. Likewise, there is no record or evidence to support claims that the captive-bred lion industry is supporting reintroduction into the wild in any significant way."
The USFWS offers a fact sheet to answer questions, such as on how to apply for a permit. For more information, contact the USFWS, Division of Management Authority: 800-358-2104; [email protected]
NOTE: American hunters wishing to import trophies takenbefore Jan. 22, 2016, will not require permits. For example, the hunters I met on safari in 2015 are exempt as any lion they took is considered "pre-Act." However, have your hunting permit or other official documentation on hand for the FWS inspector at the time of import that shows when your lion was taken.