by
posted on February 13, 2018
Support NRA American Hunter
DONATE
It is a funny thing to ask what should be here in our forests and fields, and what shouldn't. Nature, after all and despite common thought, has never been a static thing. But doing this offers an occasion to wonder what's best for the wildlife we cherish; it also brings to mind some startling sporting opportunities we wouldn't otherwise have.
As we look around, we see that anyone might guess the list of 100 "worst" invasive species in the Global Invasive Species Database includes the wild boar, feral goat and rabbit, but then we see the list also includes the gray squirrel (it's a big problem in England) and the red fox. And we then realize that even popular game species, when they are transplanted to new places, can have positive and negative impacts. For example, here are six nonindigenous species that enrich our sporting lives.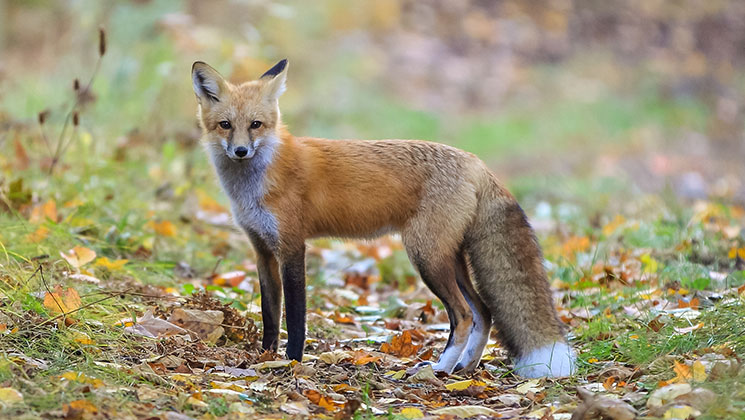 1. Red Fox
Sure, the red fox colonized North America well before Europeans did, but wildlife biologists also point out that the red fox expanded its range here thanks to all the environmental changes we've made. As our farms and ranches broke up the almost endless forests and crossed the Great Plains, red foxes followed along all the way to the Pacific.
The red fox's expansion is a good thing for predator hunters, but trappers have lost out, and game managers with them, after California voters approved a 1998 ballot initiative that completely bans traps on all lands in the state. Ironically, that ban imperiled the endangered clapper rail. Game managers were using traps to keep the nonnative red foxes out of the rail's nesting grounds, but the ban included even the game managers. It took a lot of politics to give the state officials an exemption—another example that illustrates that, just as carpenters need hammers and nails, wildlife officials need traps and hunters.
Today, often out of the notice of the media, a growing number of trappers sees big benefits in this now nationwide species. Gene Garrett is a good example. He is a Maryland resident who retired and let his hobby become his life. He concentrates on trapping the red fox. I met him on a cold November day in 2014 when a friend introduced us. At his rural Maryland property we found him skinning a fox. After introductions, Gene said, "I only caught five red foxes this morning. I'm off pace. Last season I trapped 490 red foxes." I was left speechless and thinking America is sure a rich and diverse place.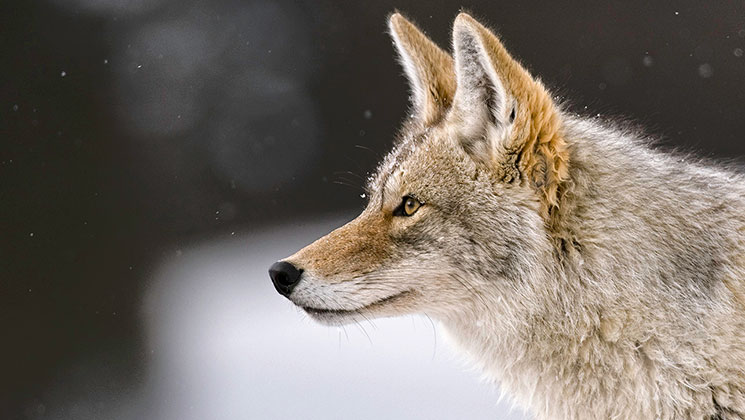 2. Coyote
The coyote's pre-Colonial range was basically limited to the plains regions of the U.S., Canada and Mexico. When settlers and government employees trapped, shot and poisoned out the wolves, coyotes moved in to fill the void. Wolves can impact a coyote population; for example, when wolves were reintroduced to Yellowstone National Park the coyote population soon fell by as much as half.
The biggest factor that led to the coyote's expansion was what people did to the landscape. When settlers felled forests and tilled the land across much of the East and Midwest, coyotes moved into habitat where they could thrive. Some coyotes even bred with wolves along the way, forming a bigger subspecies in the East. Now every state, except Hawaii, has coyotes for predator hunters to enjoy.
Glynn Riley, a famed federal trapper in Texas, once told me: "The wolf, he's easy to catch. But the coyote, he's a versatile and intelligent little rascal. People wonder how the coyote got across the Mississippi. I say he weighed his prospects and hitched a ride in the back of a tractor-trailer."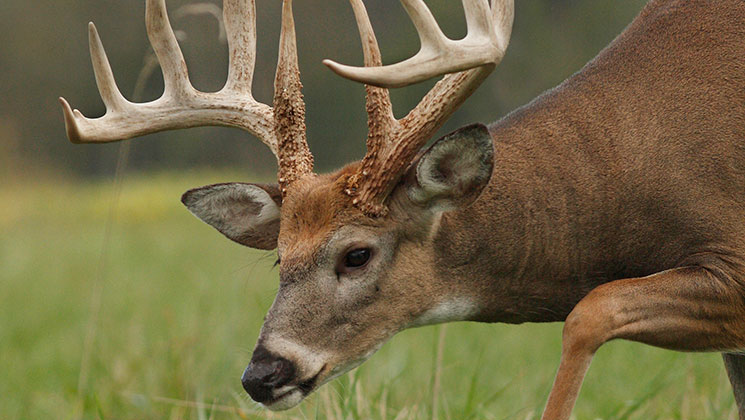 3. Whitetail Deer
It is easy to forget the whitetail is nonnative to parts of the West where the species now thrives. Whitetails have benefited so much from us that some scientists have estimated that we now have more whitetail deer in North America (30 million-plus) than when Columbus sailed the ocean blue (there were an estimated 20 million in 1492).
Much of this colonization is due to habitat changes made by us. Whitetails are edge creatures, and we've opened up forests with logging and irrigated fields in places where settlers only dreamed of planting crops. Today many Western states simply sell or allocate "deer" tags and let hunters chose whether they want to target mule deer or whitetails.
Interestingly, whitetails are also native to parts of South America and have been introduced to New Zealand, Cuba, Jamaica, Puerto Rico, the Bahamas and to a few countries in Europe, such as Finland, the Czech Republic and Serbia. So a lot of people around the globe have the opportunity to eat New World venison today.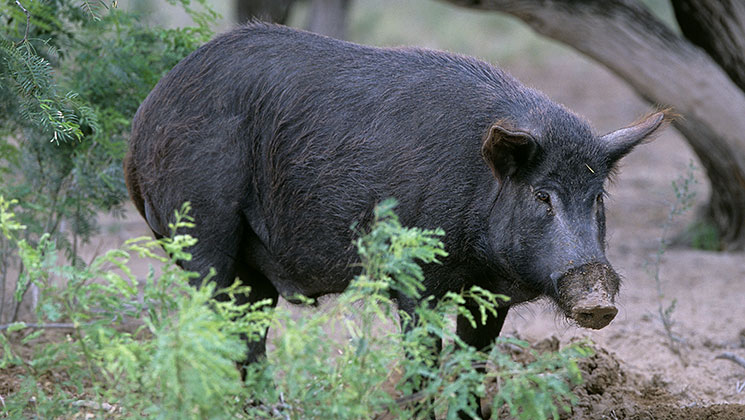 4. Wild Pig
Wild pigs are not native to North America, but there is no getting rid of them now. The Spanish explorer Hernando DeSoto first introduced pigs to North America in the 1500s. Eurasian wild boars were later introduced into parts of the U.S. so people could hunt them. Today, hybrid populations exist throughout the wild pig's range. According to the National Feral Swine Mapping System, in 1982 wild pigs were found in 17 states; by 2004 they'd made it to 28 states; and in 2012 they were in 36 states. Though many ranches once saw them only as a problem, an increasing number of landowners from Florida to California now sell hunts for wild hogs. There are also many public hunting opportunities from Florida to Texas to Hawaii.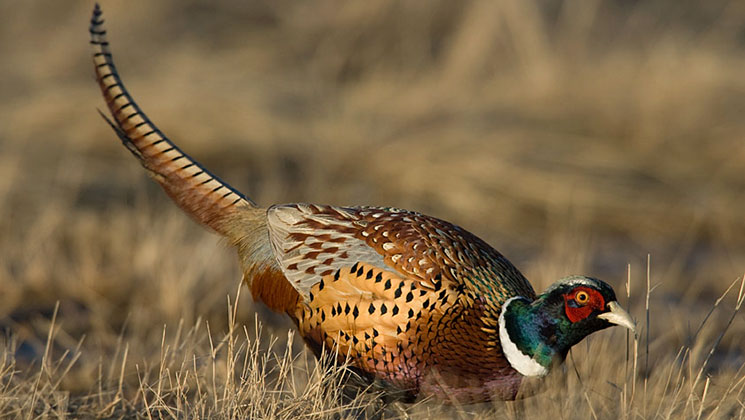 5. Ringnecked Pheasant
The ringnecked pheasant isn't native to North America, but is nevertheless the official state bird of South Dakota for good reason. The love affair American hunters have for the pheasant began in 1881 with the first successful introduction of the gamebirds. An Oregon native named Owen Nickerson Denny, a former U.S. consul general to Shanghai, China, shipped 60 Chinese pheasants to Port Townsend, Wash. Few, if any, of those first birds survived; however, Denny released more birds in 1882 and 1884, and the pheasants soon began to flourish in Oregon's Willamette Valley. From there the birds were moved about and introduced, often by state game departments.
Today, the birds have been introduced across the U.S., as well as in Mexico and Hawaii, and there are self-sustaining populations in much of the Midwest and West. During the 2014 hunting season alone, South Dakota Game, Fish and Parks estimated that 1,199,803 pheasants were shot by hunters (504,144 by residents, 695,660 by nonresidents). Also in South Dakota, pheasant hunting generates an estimated $223 million in retail economic impact annually and an additional $111 million in salaries annually.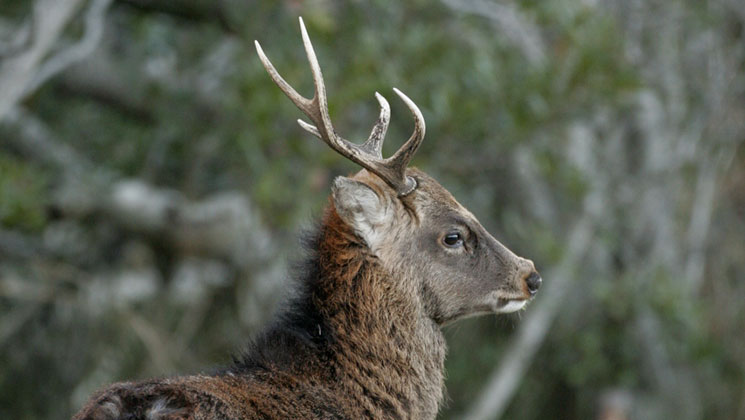 6. Sika Deer
Many today don't realize the hunting opportunity sika deer provide. The sika is a deer native to Japan and other parts of Asia, but it is doing quite well in parts of coastal Maryland and Virginia. Sika were released on Assateague Island off Maryland's Worcester County in the 1920s. Today there are more than 10,000 sika deer in Maryland and their population is growing.
Brian Eyler, Maryland Department of Natural Resources' deer project leader, said, "We have thousands of acres of public land in Maryland that are loaded with sika deer. Some hunters come from out of state to hunt them, but it's definitely an underutilized resource. The Taylor's Island and the Fishing Bay wildlife management areas, for example, have over 25,000 acres of public hunting and have good populations of sika deer." The Assateague Island National Seashore is also a popular public place to hunt sika.
Imagine if a game department tried to bring sika deer from Japan or pheasants from China today. The environmental-impact statements alone would take years. The lawsuits that would come next from anti-hunting groups might be insurmountable. Times have changed. Environmental awareness is arguably better now. But we also must remember how much we benefit from introduced species.