by
posted on November 5, 2015
Support NRA American Hunter
DONATE
Your typical "Mountain" buck is different than most of the deer you see on television or read about in magazines. The variables surrounding what they eat and where they sleep are countless. Not to mention the sheer difficulty of the terrain in which they call home turns a good deal of hunters away. As a result, getting close to one can be tough. Getting close enough to consistently kill a mature one can seem nearly impossible. But it isn't. Here are five methods that are sure to put that ghost-like "Mountain" buck in your lap…eventually.
Get In Shape
Let's be honest, no method in the world is going to help you if you can't get to where these big bucks like to hide. That means one thing—you have to be in shape. Am I talking Cameron Hanes type shape? No. However, we can learn a lot from him, because the better your body is prepared to meet the demands of the mountain, the better your chances of success will be. It's that simple. Concentrate on your legs and lungs because together they will take you places other hunters won't even consider going. And that's often where the biggest bucks dwell.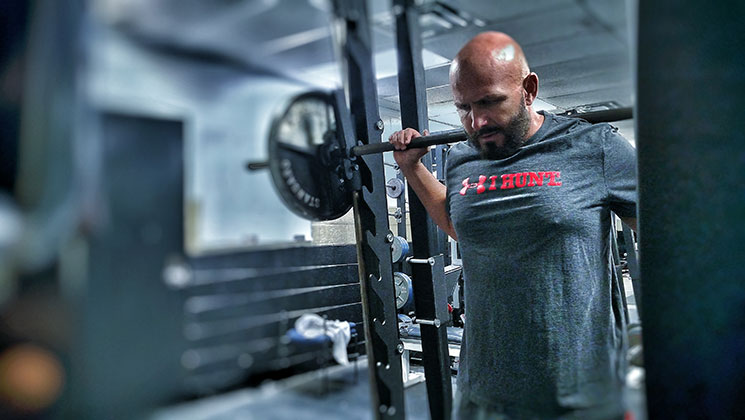 Exploit The Does
One of the biggest obstacles when hunting mountain bucks will be the variables surrounding bedding and feeding areas. In short, they are constantly changing. However, doe bedding locations can be easier to find and, for the most part, they will prove to be the most consistent.
Without question, my number one tactic for consistently killing mature mountain bucks is to locate a group of does, find out where they bed and then leave them alone until the rut begins to heat up. Then, I slip in and wait for the buck parade to march by. Overall, this has proven to be the most consistent strategy simply because food availability isn't like the mid-west. In the mountains food locations are scattered like a shotgun pattern and can change so much throughout the course of a season that keeping up with which ones the deer are using can be a nightmare. However, the urge to breed never changes.
Find The Funnels
Gazing out over a vast expanse of endless timber and choosing the right location to hunt can seem like a daunting task. And it often is. However, once you begin to break down the terrain into areas a buck is likely to use and unlikely to use things get easier. Funnels are the best feature within the terrain that can help you better determine how a buck might travel through your area.
Start by looking for locations where steep and gently sloping terrain collide. Deer are lazy and will often avoid the really steep terrain if they can walk an easier path that also keeps them well hidden and safe. When you find a location that has both (running parallel to one another) the obvious travel route will begin to reveal itself. Topo maps are a great source for finding these locations before you even step foot into the timber.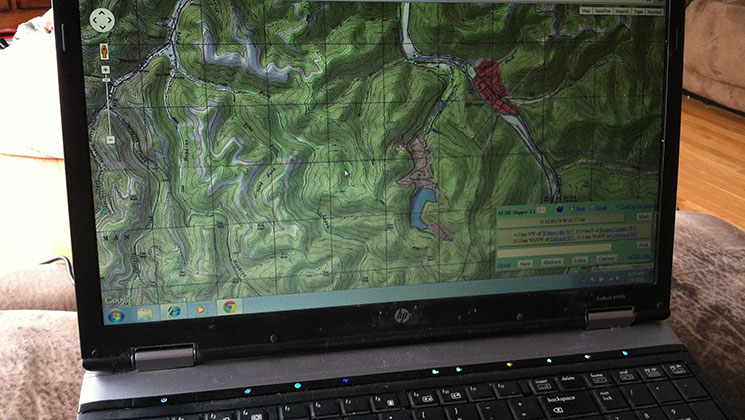 Forget The Wind
I know that sounds insane, but in the mountains the areas that harbor the most consistent wind directions don't often provide the best hunting. This is simply because such areas (ridge tops, valley floors) are easy to reach and overrun with hunters. So, in order to be successful you'll have to hunt in spots where the wind swirls and changes direction on a dime. These are often the hardest to reach locations. That means one thing—your scent control system better be bullet-proof. If not its game over.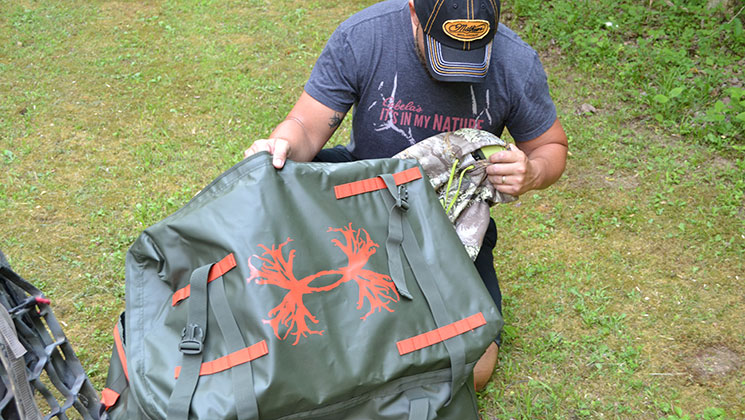 Let Go Of The Lust
The best thing a "Mountain" buck hunter can do is throw away the typical measuring stick used by our mid-western brothers. You can't compare apples to oranges so don't compare the bucks you see or kill in the mountains to those grown and killed in lush agricultural regions of the west. Doing so will only make you miserable. Once you understand that any buck taken in the mountains is a trophy you will be a happy hunter. And isn't that what it's all about?