by
posted on February 3, 2018
Support NRA American Hunter
DONATE
Sitka Gear is a well-known, high quality camo company that made waves in the hunting industry with the 2017 introduction of their full line of high-performance women's gear. The camo itself is just as functional, technical and rugged as their men's gear—no frills, no pink or "girly" piping, just high quality products made in ladies' sizing. 
When I stopped by the booth at the 2018 SHOT Show, they informed me that, sadly, they don't have new women's gear for 2018, although they did walk me through some interesting information about their 2017 women's wear. Below are four things you probably didn't know about Sitka women's gear.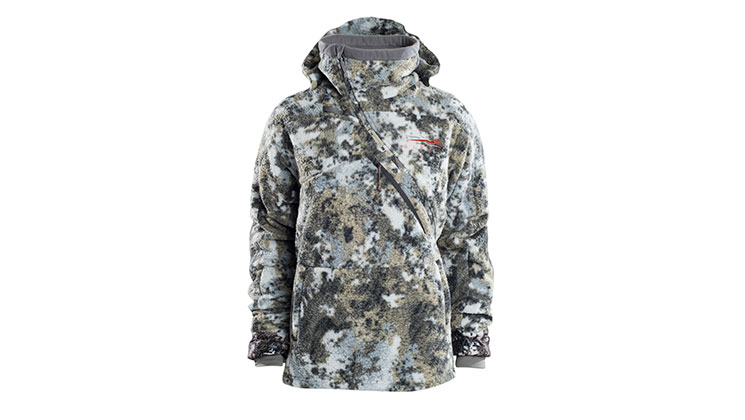 1. Sitka conducted several focus groups and found that the No. 1 feature women are looking for in their gear is warmth.
After over two and a half years of designing the highest quality camo, lab testing for over 2,500 hours, and field testing with 24 elite female hunters for more than 13,000 hours, they are confident that their products will keep you warm. The Fanatic Jacket is a great example of how they've paired warmth with incredible functionality. It features an insulated built-in hand muff, a diagonal front zip, a pocket for your rangefinder and a safety harness pass through port. This high tech jacket sells for $399, and if you're interested in warmth, it's worth every penny.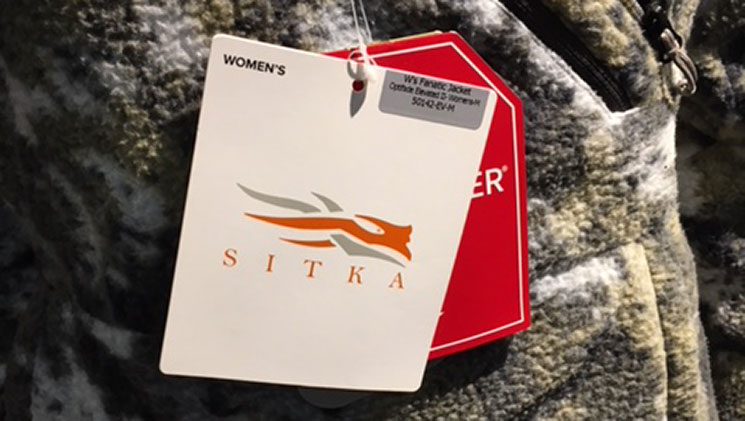 2. The only way to identify women's versus men's wear on the shelf is by the color of the tag.
Because Sitka didn't add in "girly" colors, or offer any less-than-functional products, you can't tell just by looking at the camo itself that it's built for a lady. Instead, women's items are tagged with a white tag, while the men's products sport a black tag.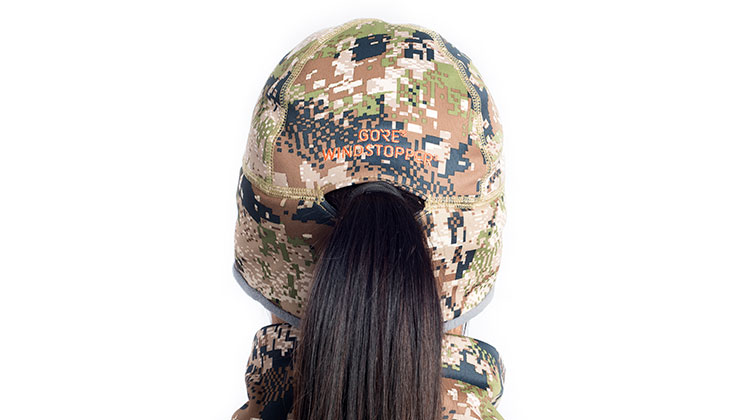 3. All Sitka women's beanies come with a pony-tail pass through to keep your hair out of your face when you're in the field.
Check out the company's Women's Jetstream Beanie that sells for $49, or the toasty warm Women's Fanatic Beanie, available for $79.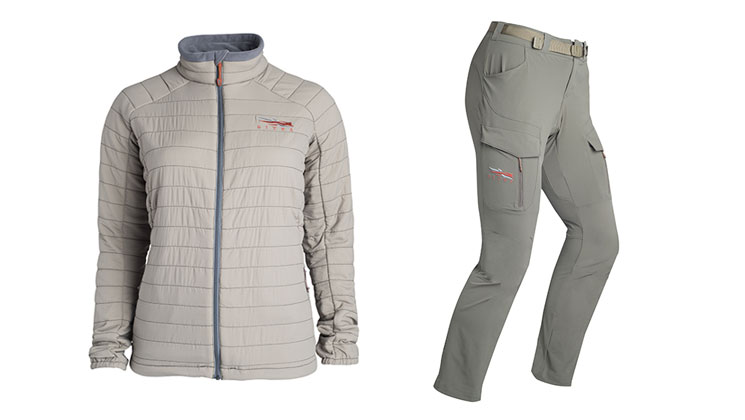 4. They offer women's solids too, and they're incredibly stylish.
The Women's Kelvin Active Jacket in Timberwolf for $289 is made with Polartech Alfa insulation and offers maximum versatility. It's warm, quiet and breathable—and it looks great. The Women's Equinox Pants in Pyrite for $189 are ideal for early season hunts. They're lightweight but rugged, and tailored to maximize comfort in the seated position, featuring a gusseted crotch and non-slip silicon waistband. Both are great examples of high-tech, comfortable and good looking solids
Whether you hunt whitetail or big-game, Sitka has you covered from head to toe. To check out all of Sitka's hunting gear, go to sitkagear.com.