Patrick and Sheron Ellis are Safari Club International (SCI) life members, and are about to celebrate their 50th wedding anniversary. We crossed paths while admiring a unique piece of bronze artwork, one of many that adorn the floors of the 48th SCI Convention and Hunters Market being held in Reno, Nev., Feb. 5-9. The Ellises actively pursue living life to the fullest and like to quote Clint Eastwood, "refusing to let the old slip in."  We chatted about adventures far and wide, from the mountains to the waters, and it occurred to me that the opportunities for hunting adventures on this floor were not in short supply; the amount of detail in planning a hunt of a lifetime, however, was an investment rather than just an expense. The Ellis family, like so many, worked hard to save their money and are enjoying themselves in retirement. When you sign on the dotted line, committing to a hunting trip, you are putting good time, treasure, value and faith into guides and outfitters. You want to ensure you are getting the best value for your hard-earned dollars.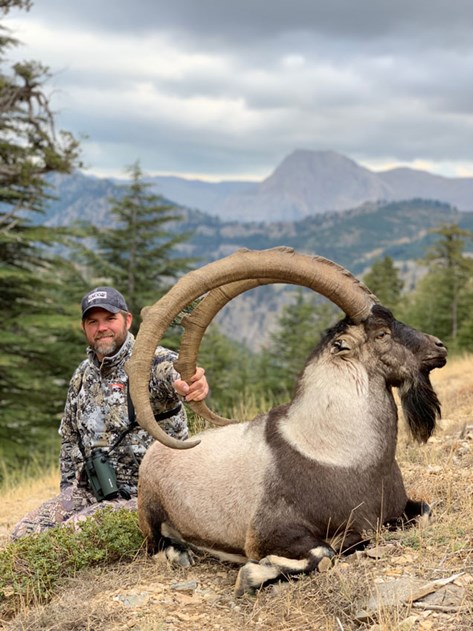 The devil is in the details when planning a hunt, and many particulars may be unknown to you. On the learning curve is not where you want to find yourself when you are trying to get through customs in a foreign country. As I surveyed the sea of options and dreamed of my own adventures, I realized the details of planning could be overwhelming. Jason Soulliere of Unleashed Global Adventures helps people from all around the world plan, and guides you through the myriad of information surrounding your hunting adventures. The company serves as your own personal hunting agent.  
"You hire professionals for life's big decisions who specialize in a particular field, for example, different lawyers or vacation agents," said Jason Soulliere. "We specialize in helping people plan for their trip of a lifetime."
When your money is on the line, here are four reasons you should hire a booking agent. 
1. The knowledge of the guides and the quality of its operation bodes well for those looking to book a hunt. Soulliere has traveled the globe to vet Unleashed Global Adventure's outfitting partners so he can pair hunters trusted people. Additionally, the company films its adventures for Unleashed Global TV to further demonstrate the level of adventures it can provide to clients. Since the company has vetted groups of outfitters, Soulliere feels confident building an adventure based on your needs and budget.
2. Soulliere knows the real value of hunts so he can ensure you don't overpay for yours. Soulliere tells me that in some instances, if you are simply looking for one hunt, one time and go directly to an outfitter, you can run the risk of overpaying. Hiring a hunting agent like Unleased Global Adventures allows you to take advantage of their intimate knowledge of what hunts should cost. It is a symbiotic relationship between hunter, agent and outfitter. All three parties should work together and benefit from each other to create a great experience. Since booking agents are paid through the outfitter, you, the hunter, benefits. Outfitters value their relationships with the agent who brings them clients, so they maintain pricing in order to create a healthy relationship with their booking agents.
3. A booking agent knows the travel details of major countries and can help you with the paperwork. Deciphering the legalities of traveling to a foreign country with a firearm can be a tricky. Soulliere shared the frustrating prospect of having your rifles confiscated at customs in another country. Their job is to ensure the proper paperwork is up-to-date and organized. Quality booking agents like Soulliere will also help you purchase the flights and travel insurance, which is a huge time and stress saver.
4. Each hunt requires a different approach to equipment, from clothing to packs to hunting method of choice. Have you ever tried to research something and just wished you could speak to an expert? When you work with Soulliere, it's the same as having a direct line to the right answers instead of having to experiment with your own trial-and-error process.   
Don't "someday" yourself out of full life. "Someday" is a false notion of security. It doesn't mean that you should be irresponsible, only that you should properly plan. Get the right people on your side, and you can live the adventurous life you crave.