by
posted on June 13, 2017
Support NRA American Hunter
DONATE
Dads aren't always the easiest member of the family to purchase gifts for, which leads to a lot of cliché purchases each year in the build-up to Father's Day. Don't be that gift buyer. Check out our handy 2017 Father's Day Gift Guide and leave an impression this year, whether you're looking for a gift for Dad, grandpa or any other male figure in your life.
YETI Rambler and MagSlider Lid
Everyone knows the YETI Ramblers by now. Made of 18/8 kitchen-grade stainless steel and sporting double-wall vacuum insulation, they're a common sight anywhere beverages are taken afield. What's new for 2017, though, is the MagSlider lid seen below. The new MagSlider will help you take your Rambler Tumbler on the road without worrying about splashing. It utilizes magnets for smooth opening and closing, and the lid remains clear so you can always see if you need a top off. Like its predecessor, the MagSlider lid is dishwasher safe and shatter-resistant. MSRP for Lid: $9.99. MSRP for Ramblers: Varies.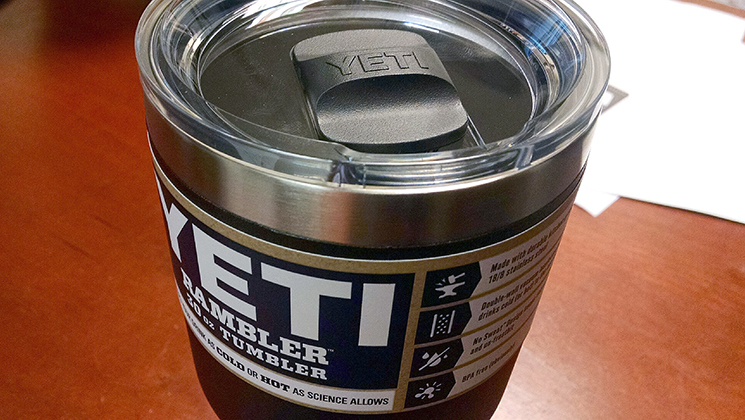 Browning Speed-Load Knife
If you're going to carry a knife, it doesn't hurt to have one endorsed by an Alaskan big game hunting guide. Or, better yet, designed by one. That's what you're getting in the new Speed Load Knife series from Browning. Designed by guide Russ Kommer, the Speed Load Hunting Knife features a quick-change blade design that's meant to maximize versatility. Each knife ships with one drop point and one utility blade. Plus you get a carrying case that'll fit on just about any belt. Hard to argue with that. MSRP: $39.99.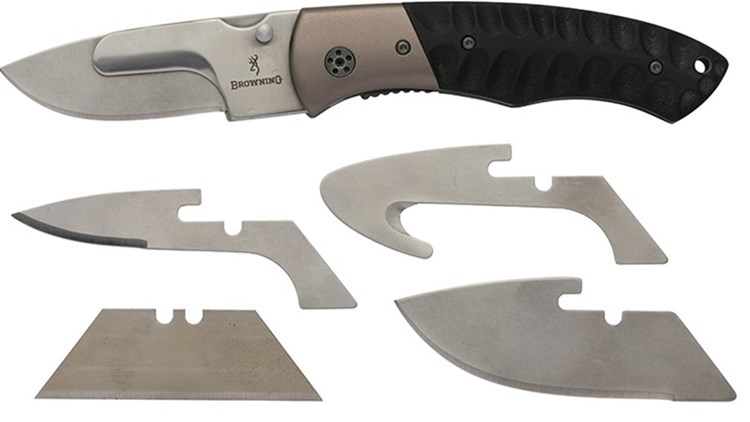 Filson Short Sleeve Feather Cloth Shirt
It's hard to go wrong with a good, comfortable shirt—as long as you don't get Dad's size wrong and embarrass anybody, that is. If you're looking for a trusty standby this year, go with the Filson Short Sleeve Feather Cloth shirt. They're designed to deliver maximum breathability and comfort in the heat—which is handy, given that Father's Day happens just before the official start of summer. Six patterns and a bevy of sizes are available, ensuring everyone's style and fit is covered. MSRP: $78.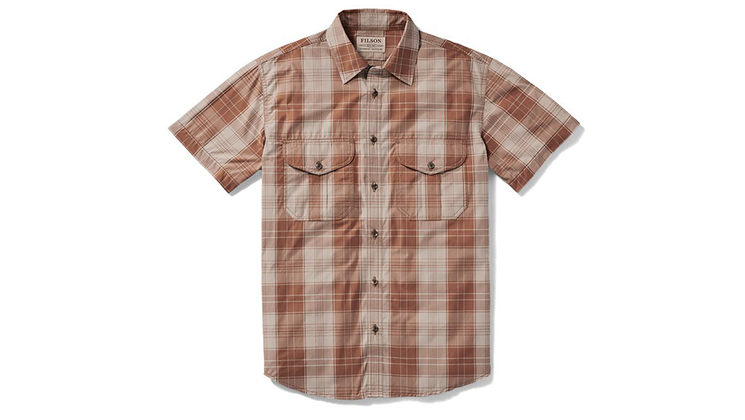 Scosche BoomBottle H2O Realtree
I like music, and it's a safe bet that most dads out there do, too. But taking your tunes on the road—be it to hunting camp, or just poolside during the summer—can put your electronics in peril. Scosche has a solution for that—one with a little hunting style, at that—in the BoomBottle H20 Realtree. The BoomBottle is a waterproof speaker that delivers wireless audio in a rugged, waterproof frame. I don't know about you, but I've been sitting around a few campfires where that might have come in handy. MSRP: $79.99.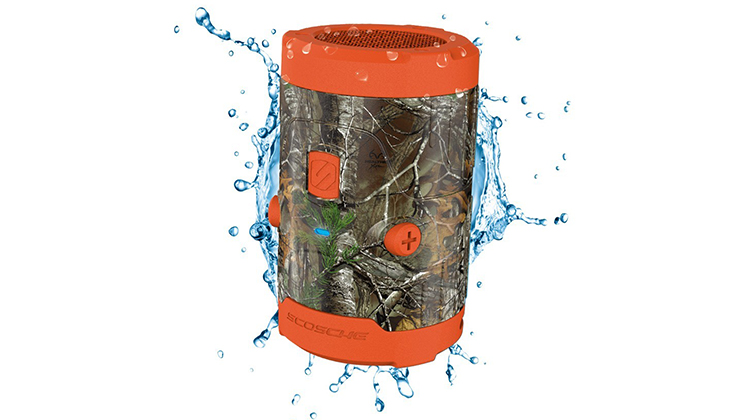 Browning Socks
It may seem a little blasé, but socks are just darn useful. Whether Pops needs a few sets of thick wool socks to stow away for hunting season, day-to-day crew socks or something a little more stylish, Browning offers a full line of quality stockings—all blazoned with the company's infamous buckmark, too, so no one's going to doubt Dad's allegiances. MSRP: Varies.
Burris Lens Pen
I'd bet your father's had no shortage of cloths and wipes for cleaning the lenses of his favorite hunting topics. I'd double down on that and say he's probably lost most of them, too. The Burris Lens Pen is a bit easier to keep track of, and is perfect for getting rid of dust and other debris with its retractable soft brush. A chamois pad on the other end removes soils, fingerprints and moisture. MSRP: $10.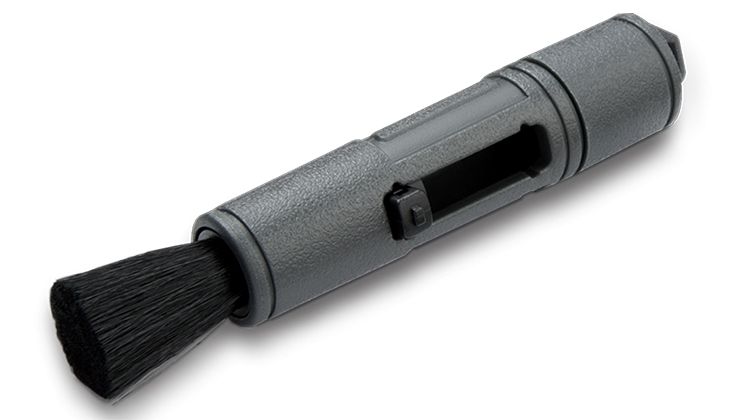 Camelbak Forge
This one's a nifty little travel mug that I got to use on a fishing trip earlier this year—and it's good that it seals so well, because mine naturally took a dip in the lake before all was said and done. The Camelbak Forge's double-walled, vacuum-insulated steel vessel is designed to keep your coffee and tea hot for up to six hours. There's an impact cap that is supposed to prevent dents or cracks if you drop it, and the body is designed to fit in most cup holders. The cap is self-sealing, and lets you drink one-handed. MSRP: $30.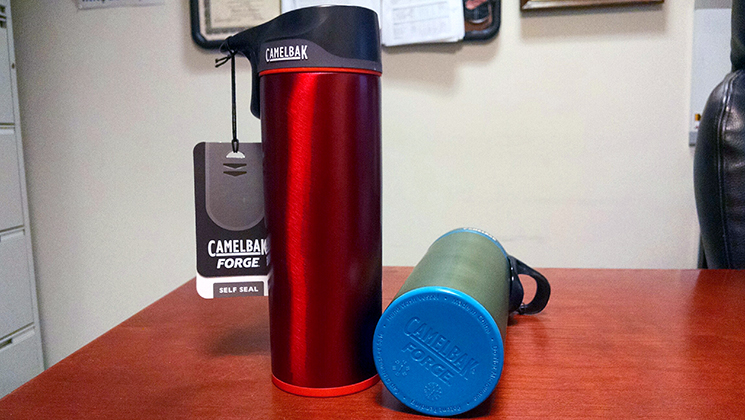 A new (or upgraded) NRA membership.
This may seem like shameless self-promotion, but if Dad's a gun owner, there's no reason he shouldn't be a card-carrying member of NRA. Oh, he is already a member? Then help him out and upgrade his membership. If he's not a Life Member, help him get there. And if he's already got that covered, get the man some fresh reading material for his next trip to the commode by paying for him to subscribe to an additional Official Journal. Yes, you can do that! MSRP: Varies.