by
posted on November 17, 2016
Support NRA American Hunter
DONATE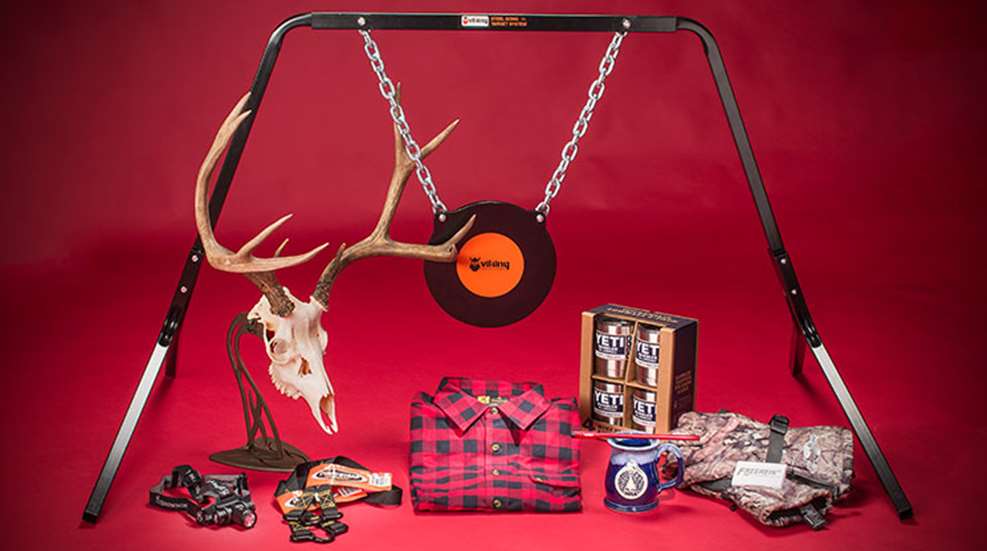 No matter who's on your list, Christmas shopping can be tricky. Fortunately, there's no shortage of gifts out there for a hunter or huntress. That said, finding the right one—particularly on short notice—can be a challenge. We've tried to narrow things down a bit with our annual Christmas Gift Guide.
Happy shopping—and hunting—to all.
Flambeau Outdoors 3.7V Rechargeable Heated Gloves
When it gets cold, your extremities tend to feel it first—and no one likes the feeling of no feeling in their fingers. With a battery that lasts up to four hours and 100g of insulation to trap that heat, cold hands are a thing of the past thanks to Flambeau's Rechargeable Gloves. Waterproof and breathable with a textured grip, these are the perfect gloves to take into the field on a wet, frigid day. And with a car charger, even if the batteries are dead in the morning, by the time you arrive to your hunting spot, they'll be ready to go. MSRP: $149.99.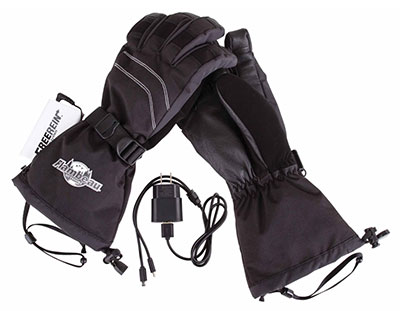 LaserLyte Crossbow Sighter
Bore sighting. It's a common practice for rifle hunters. Crossbow hunters haven't had that convenience available. Until now. With LaserLyte's Crossbow Sighter, getting one's bow sighted in is as easy as attaching the laser, shining it out 20 yards (the laser is visible out to 500 yards at night, so 20 yards won't be a problem), adjusting your reticle and firing your first bolt. By default, you'll be within a couple inches of the bull. Made from T6 aluminum, it's durable, yet light (1.5 ounces) and using three 393 batteries, with a constant on time of 1.5 hours, this laser is built to last. The only prerequisite is that the bow needs to have a maximum of 7ʺ from the string to the flight groove to work correctly. MSRP: $71.45.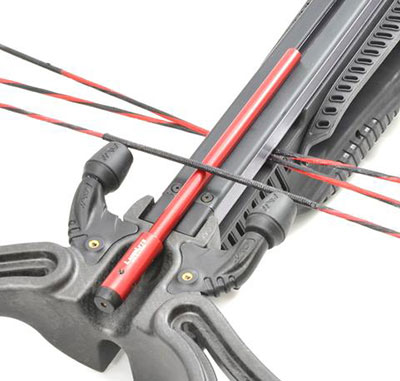 2016 NRA Commemorative Christmas Mug
Hot drinks are always a hot commodity around Christmas, so mugs are never a bad last resort. Whether it's filled with eggnog, coffee, hot chocolate, tea or anything else for that matter, this mug is a great gift for any supporter of the NRA. With only 500 being made, these collectable mugs are handmade and then dipped into a special royal frost glaze. With a wide mouth and a 16 oz. capacity, there's no need for refill after refill. MSRP: $24.95.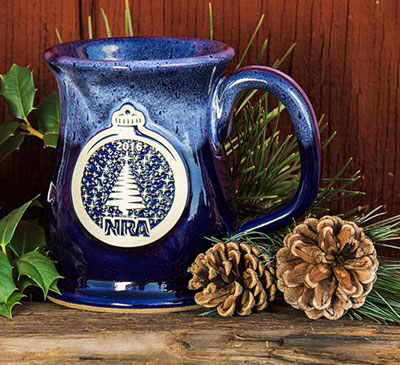 YETI Rambler Lowball 4-Pack
How many times has the temperature outside ruined your drink inside, especially at this time of year? The YETI Rambler 10 oz. Lowball is perfect in any setting. Holding your cold or hot drinks, the double-wall vacuum insulation will keep drinks a perfect temperature far longer than your average cup, glass or thermos. And with 18/8 stainless steel construction, you don't have to worry about anymore cracked or shattered cups. Condensation is now only a memory thanks to the No Sweat feature. Whether sharing a round with friends, or just trying to minimize trips cleaning dishes for yourself, four-of-a-kind is hard to beat. MSRP: 99.99.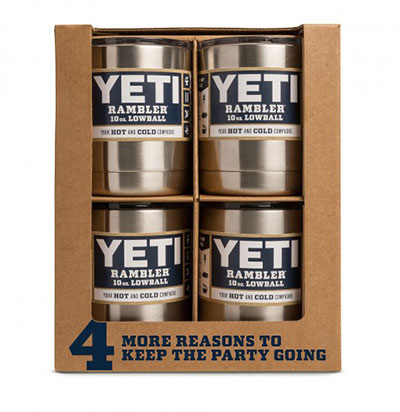 Hurricane Safety Systems Powerstrap 4-Pack
Transporting large loads via truck or ATV can be a chore. Tying down shipments is rarely easy, at least with the typical equipment. But with Hurricane Safety System's Universal Powerstrap, life's a bit easier. With an adjustable quick loop design that creates an instant, non-abrasive method of attachment to near anything you can think of, strapping down equipment is literally a cinch, thanks to the self-cinching mechanism. And with a 900 pound capacity, even a trophy elk can be hauled with ease. The best part? Your wallet won't have to get much lighter, either. Make packing both in and out for the outdoors type on your list a little bit simpler. MSRP: $24.99.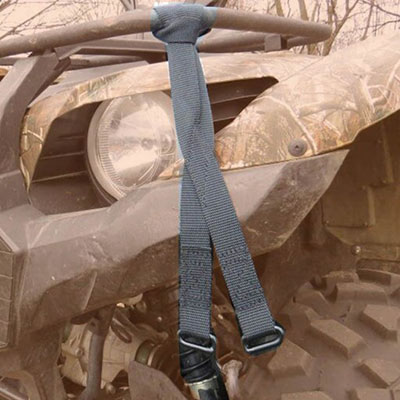 Browning Blackout 6V LED Headlamp
If you're going to give a hunter a headlamp, it needs to be a quality one. With Browning's Blackout 6V Headlamp, blackouts are the least of your worries. With a max output of 730 lumens that expose 185 yards of terrain and a three hour battery life on the highest setting, this waterproof and lightweight (5.6 oz) headlamp will go the distance and then some. In color options of white and green light, the simple push button operation will easily uncover anything in your path. And as light as it is, it's even lighter on your pocketbook. Light up someone's face with a new headlamp. MSRP: $99.99.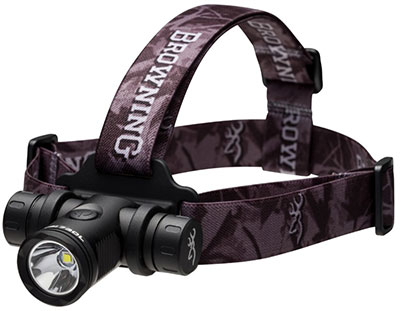 Browning Heritage Line Apparel by SPG Outdoors
We're grownups now, and receiving clothes is totally okay. For a lot of folks, it's preferred—especially if they get a look at the new Browning Heritage Line being offered by SPG Outdoors. Comfortable flannel shirts, sturdy, working-man's pants and more are now available from the same company that delivered the Golden Bullseye Award-winning Browning pack line. You can't go wrong here. MSRP: Varies.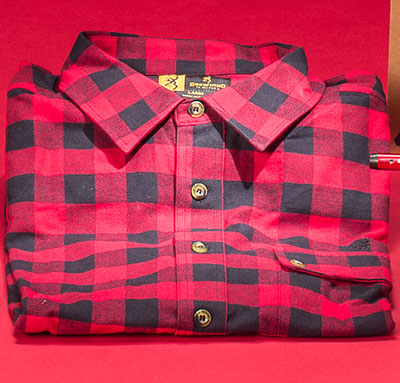 Complete GONG Target System
For the shooter on your list, targets are always a safe bet, and while cheap, paper targets have a lot of shortcomings. Instead, try something a little bit more robust. The Complete Gong Target system from Viking Solutions is one of the better options out there. Just place the gong out at least 100 yards away, take any .30 caliber or smaller rifle, and shoot away. Made out of AR500 steel with a thickness of 3/8ʺ and 5/16ʺ Grade 30 proof coil welded adjustable chains to change gong height, the target comes with all necessary nuts and bolts for assembly right out of the box. The stand legs are also powder coated for weather resistance. Four easy to see fluorescent orange stickers also come with each gong. The gong also comes in various sizes of a 6ʺ, 8ʺ or 10ʺ gongs. MSRP: $54.99-69.99.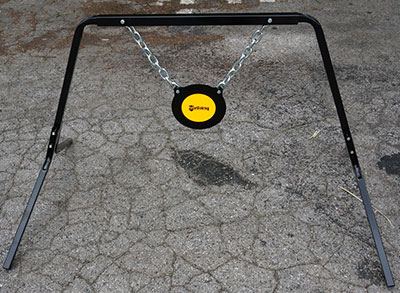 Skull Hooker Table Hooker
If your favorite hunters are lucky, they'll already be deciding how to mount their next trophy by Christmas. Give them a hand by gifting them the Table Hooker by Skull Hooker. Designed to display a cougar, bear, pronghorn, impala, deer or any other small to medium sized skulls on a table, desk or bookshelf, it positions any skull in just the right way to make the trophy look its best. With two color choices of powder coated steel in Robust Brown or Graphite Black, there is no damage done to the skull, as the prong secures the skull and prevents it from falling. The only requirement is that the skull is not cut or altered around the natural hole or cervical joint at the back of the skull. MSRP: $59.99.