by
posted on January 23, 2020
Support NRA American Hunter
DONATE
Expanding on the successes of last year's introduction of the BondStrike Extreme—released in popular .30-caliber cartridges—Norma is extending the line to include the 6.5mm bore-diameter. BondStrike Extreme is the third in Norma's Strike series, following the TipStrike, a polymer tipped flat base cup-and-core bullet designed for rapid expansion, and EcoStrike, their lead-free, polymer tipped design.
BondStrike Extreme is exactly what its name implies: a bonded-core bullet designed to function at extreme distances, as well as handle the high-impact velocities of a close shot. Last year I had the opportunity to spend time with a couple different .30-caliber cartridges, testing the accuracy and terminal ballistics of the BondStrike Extreme on white-tailed deer in the Northeast and a big-bodied aoudad ram in west Texas; in both instances the bullet came up aces.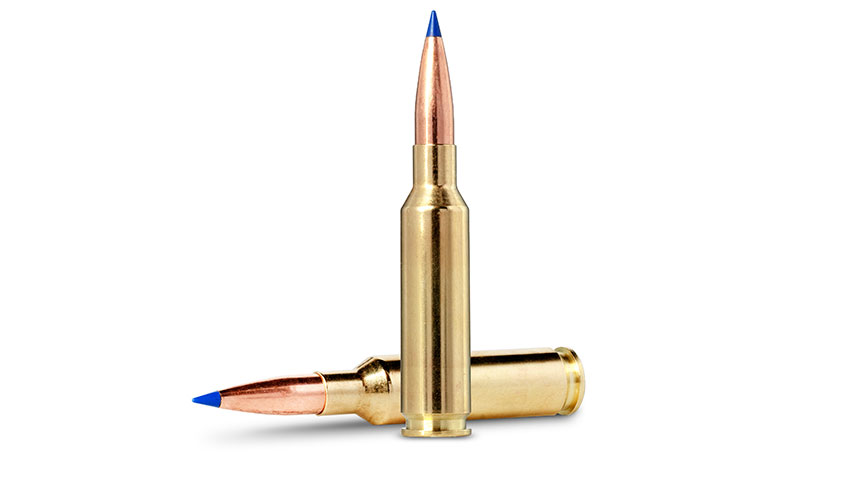 For 2020, Norma has announced the 143-grain 6.5mm BondStrike bullet—with a G1 ballistic coefficient (BC) of 0.600—as both a component bullet and loaded in three different cartridges: the 6.5x55 SE, the 6.5 Creedmoor and (much to my happiness) the 6.5-284 Norma. With a tapering copper jacket chemically bonded to the uniform lead core, the BondStrike Extreme uses a blue polymer tip to both maintain its BC and to initiate expansion across a wide range of velocities.
A 180-grain .30-caliber bullet has a sectional density (SD) of 0.271, and the 6.5mm 143-grain has a SD of 0.293, so the penetration will certainly be there, and we all know how efficient a boattail bullet of this caliber and weight will be, so hunters have every cause to be excited about its release. Of course, the cartridges will be loaded with Norma's excellent brass cases, and having toured their facility in Amotfors, Sweden, I can assure you their production techniques are second to none. I've seen this bullet in action on targets—in the 6.5 Creedmoor cartridge—and it has shown to be a winner.
Muzzle velocities are as follows: 6.5 Creedmoor (2660 fps); 6.5x55SE (2690 fps); and 6.5-284 Norma (2825 fps). I am a huge fan of the 6.5-284 Norma—which sadly seems to be getting pushed off the stage lately—and I'm very happy to have another good load available for one of my favorite lighter game cartridges. I can say that if the 6.5mm Norma BondStrike cartridges perform anywhere near as well as the .30-caliber 180-grain did, we're all in for a positive experience.
For more information, visit norma-ammunition.com/us.