by
posted on November 22, 2017
Support NRA American Hunter
DONATE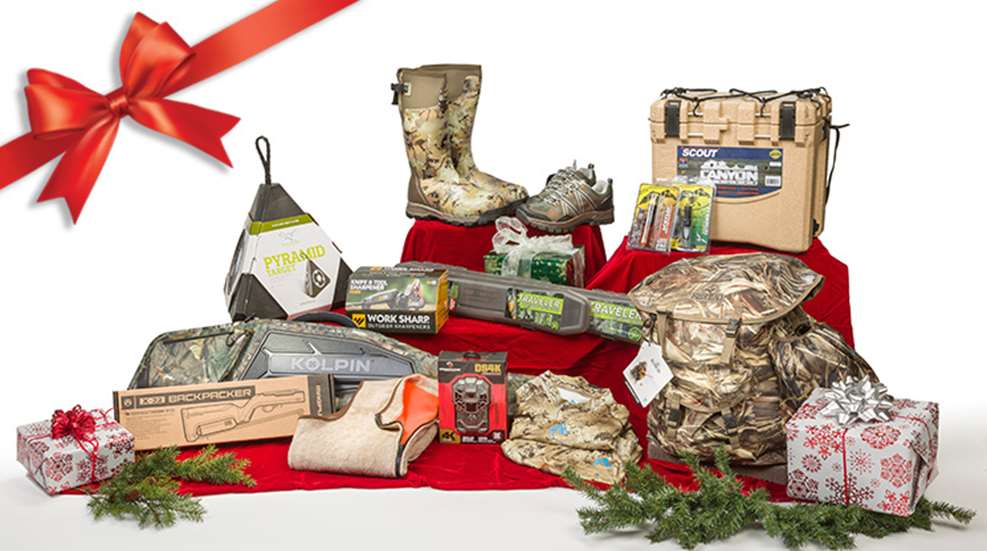 The holidays are here, and there's no shortage of gifts out there for hunters. That said, finding the right one can be a challenge. Fortunately for you, the editors of American Hunter have assembled a few recommendations with our annual Holiday Gift guide.
Happy shopping—and hunting—to all.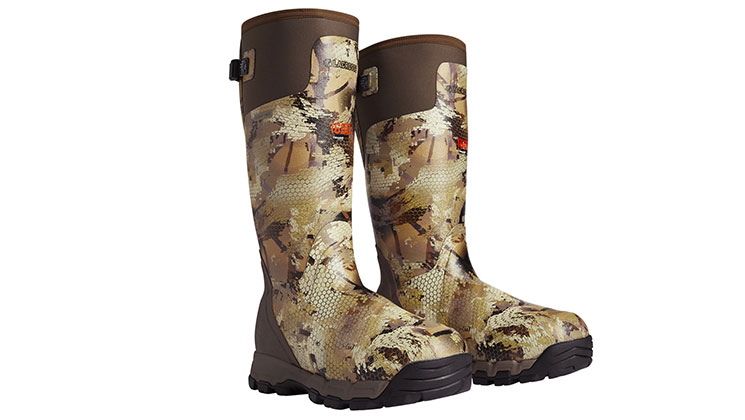 Lacrosse 18″ ALPHABURLY PRO 1600G Boots
Whether you're laying out in a frozen corn field for late-season honkers, or hoping a hungry buck comes to your turnip plot, when temperatures hover around frostbite, you'll appreciate the 1600 grams of Thinsulate Ultra insulation housed inside these 18-inch, 3.5mm neoprene and rubber boots. MSRP: $200.00; lacrossefootwear.com.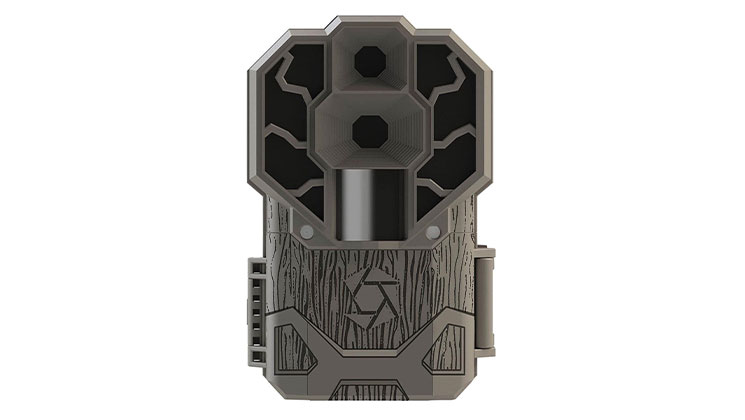 Stealth Cam DS4K Ultra HD Game Camera
Packed with features like 4K Ultra HD video, 30 megapixel hi-res still imaging, time-lapse capability, less than .4 second trigger speed, 100-ft IR range, blur reduction, dual imaging sensors and more, if you've got the game, this camera will show you. MSRP: $299.99; stealthcam.com.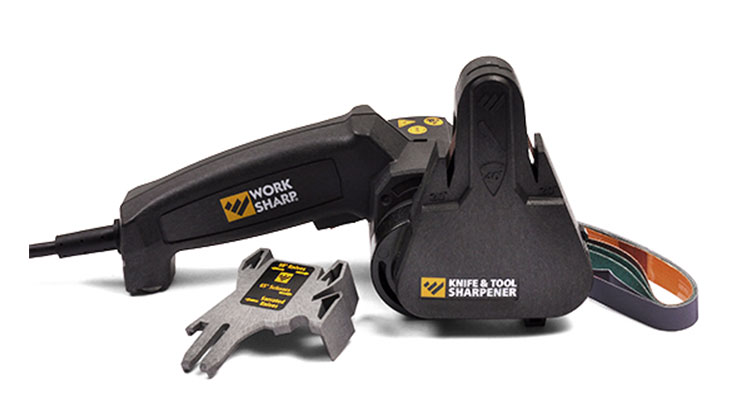 Work Sharp WSKTS Knife and Tool Sharpener
With its easy-to-use 20- and 25-degree sharpening guides, abrasive belts in 3 different grits and the ability to sharpen pocket knives, kitchen knives, serrations, scissors, axes and tools, any excuse for not having a hair-shaving edge on your blades is simply dull. MSRP: $89.95; worksharptools.com.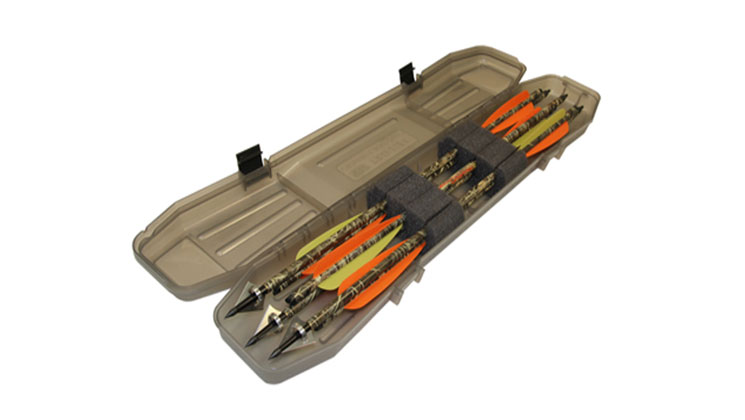 MTM Case-Guard Traveler Arrow and Bolt Cases
Planes, trains or automobiles, if you're a traveling archer you'll need protection for your arrows and bolts. Able to hold up to six arrows or crossbow bolts—with broadheads—securely in foam padding, these slim polypropylene cases won't take up much space in your luggage. MSRP: $39.99 each; mtmcase-gard.com.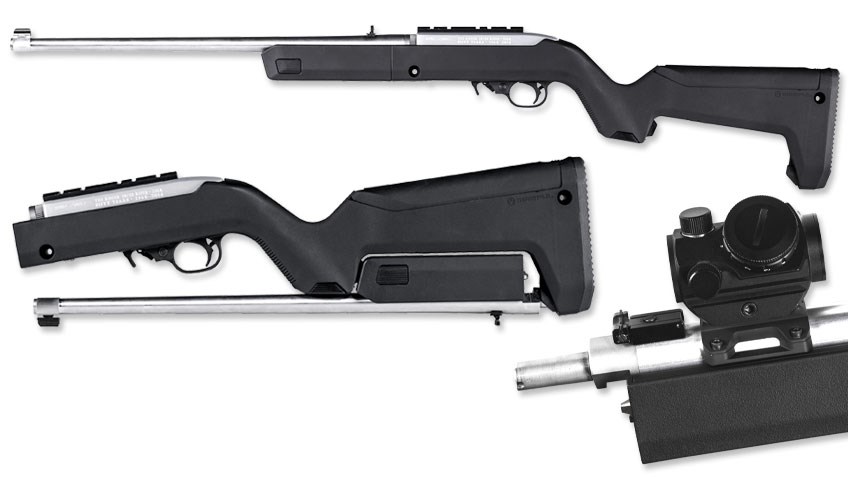 Magpul X-22 Backpacker Stock
Show your Ruger 10/22 Takedown some love this year with the new X-22 Backpacker stock from Magpul. This strong, waterproof stock fits barrels up to .920, comes with interchangeable cheek risers, is QD sling mount compatible, houses storage for spare magazines in the stock and locks the stock and barrel together for compact storage and transport. MSRP: $109.95; magpul.com.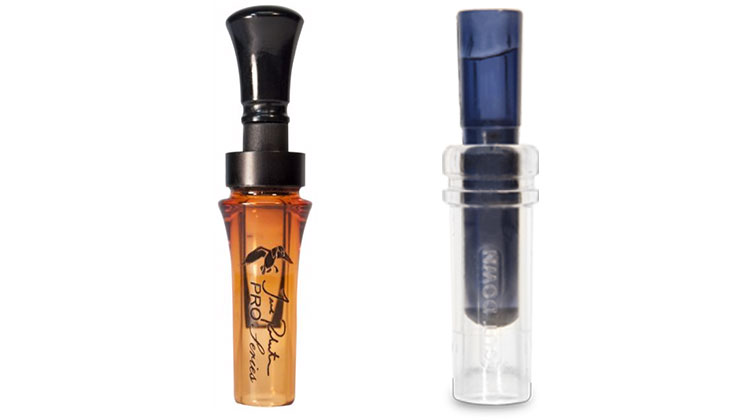 Duck Commander Calls
A more advanced call requiring control of wind and tone, the single-reed Cut Down 2.0 Polycarbonate Mallard Hen Call produces extreme range or soft clucks in all types of weather. The Jase Robertson Pro Series Acrylic Double Reed Mallard Hen Call is praised as the easiest-blowing call the bearded boys have ever made, and is hand-tuned in West Monroe, Louisiana. MSRP: Cut Down, $39.99; Pro Series, $64.99; duckcommander.com.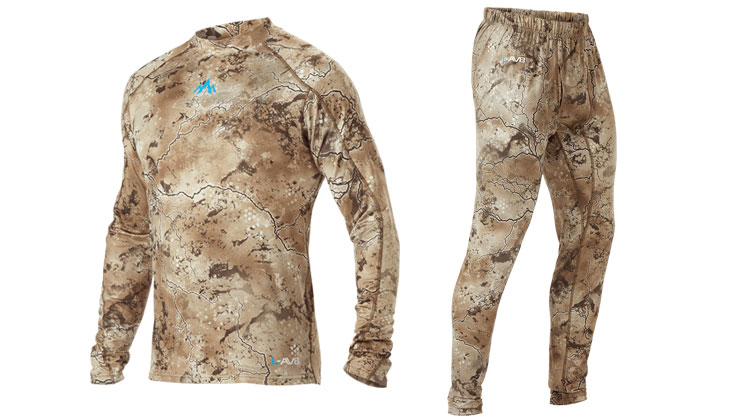 Pnuma Rogue Shirt and Pant with L-AV8
Built with soft, high performance, mid-weight fabric in a polyester, antimicrobial blend, the Pnuma Rogue shirt and pant will keep your scent down and your comfort level up in the field. Both garments are electromagnetically infused with L-AV8—a proprietary technology being tested for providing increases in strength, endurance, flexibility, energy levels, speed of recovery and hydration. MSRP: $42.00 each; pnumaoutdoors.com.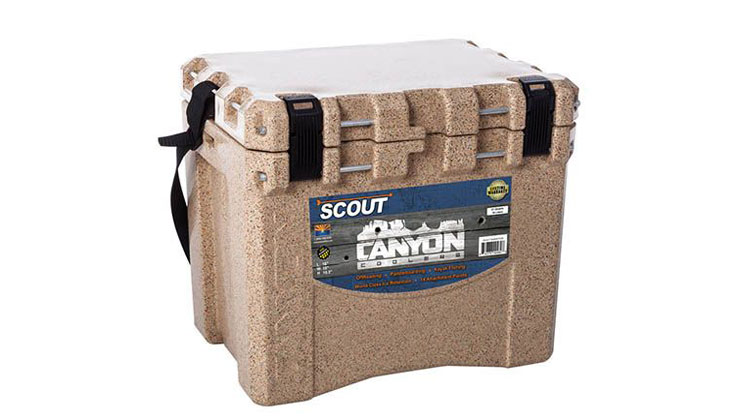 Canyon Scout Cooler
Lockable, airtight and insulated, this 22 quart cooler holds ice for up to 3 days. Integral rubber feet, multiple tie-down points and bungee net system secure the cooler during travel. Featuring UV resistant, food-grade plastic, it'll protect whatever game meat is stowed inside. A carry strap, no-lose drain plug and lifetime warranty are all included. MSRP: $169.99; canyoncoolers.com.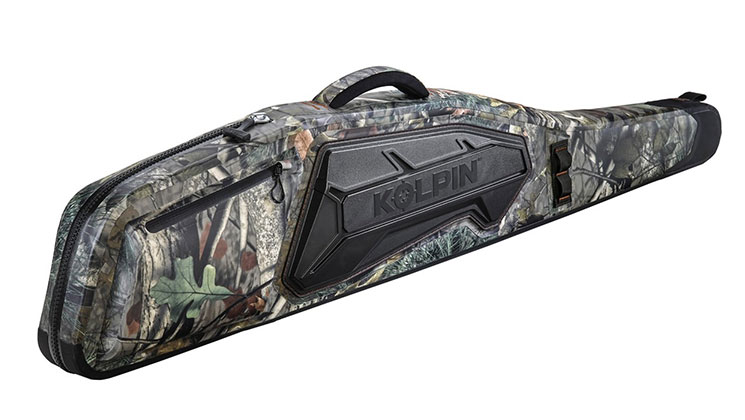 Kolpin DryArmor Scoped Rifle Case
Fully-welded seams and a waterproof zipper make this case impermeable. It floats, too, but even a complete submersion wouldn't let water in. Add exterior armored panels to protect the action and scope, water-resistant pockets, closed-cell foam padding and a soft tri-cot interior, Molle webbing attachments so you can secure it just about anywhere, and you've got the most advanced and durable gun case out there. MSRP: $229.99; kolpin.com.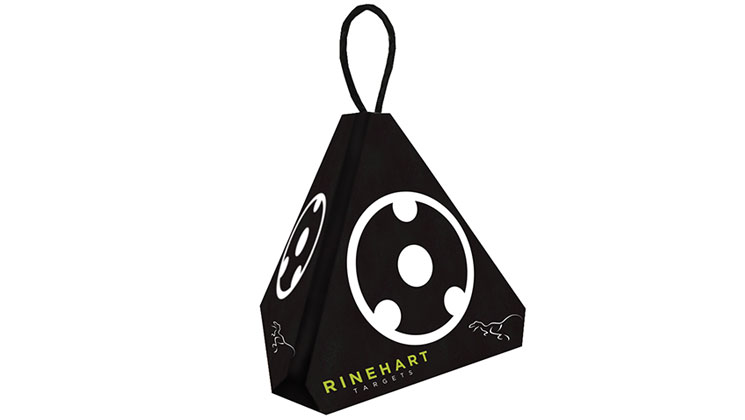 Pyramid Archery Target from Rinehart Targets
Equipped with a carry handle, this light, portable target can be used for practice in the backyard or at camp to make sure your bow is hunt-ready. With four shooting sides, the pyramid design lends itself to longevity while always staying upright. Made from dense foam, the target can be used with broadheads or field points, crossbows or compounds. MSRP: $71.86; rinehart3d.com.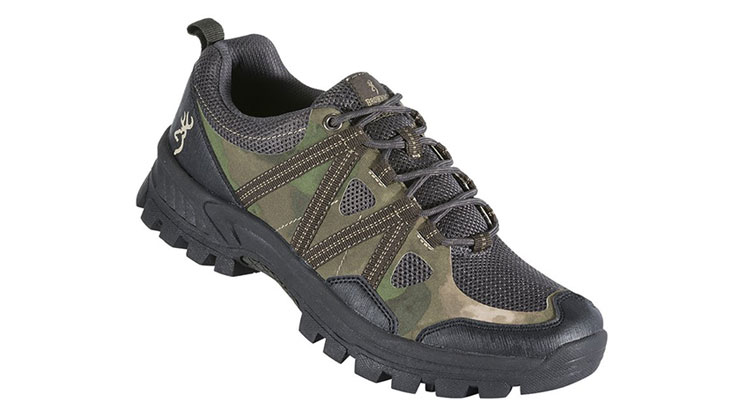 Browning Glenwood Trail Shoes
With a durable lugged rubber sole, quick-drying breathable mesh upper and overlays for added strength, these crossovers are as at home on the mountain trail as they are on blacktop. Perfect for the guy who demands a buckmark on just about everything. MSRP: $45.99-$66.99; browningfootwear.com.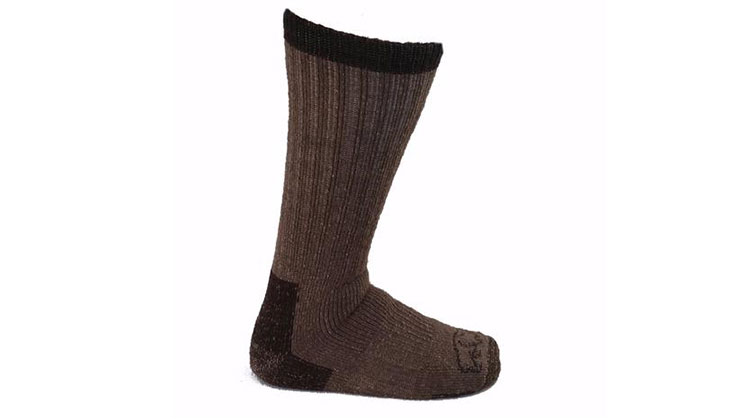 The Buffalo Wool Co. Advantage Trekker Bison/Merino Boot Socks
Warm, thick and durable, these socks will keep your feet happy all day, whether you're walking or sitting in a stand. Made with ultra-soft bison fiber, they wick moisture better than any natural fiber, and have a stay-in-place fit, flex zones for added mobility, targeted heavy cushioning and long-wear durability. Machine-washable and non-allergenic, these socks are a perfect stocking stuffer—and they're made in the USA. MSRP: Single Pair, $39.99; Three Pair Bundle, $96.00; thebuffalowoolco.com.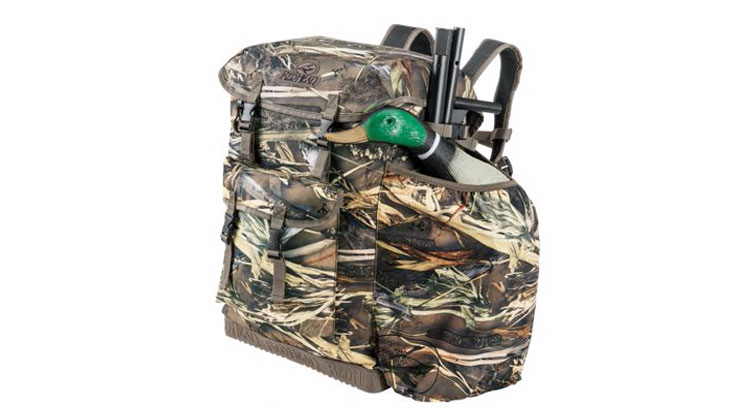 RedHead Waterfowler's Pack
This is a backpack for serious bird chasers. Featuring a large main compartment for shells, calls, gloves, jackets and anything else. It includes a stowable shotgun sling, spinning-wing decoy pocket, waterproof electronics pocket, exterior gear pockets and a hard, durable waterproof bottom. MSRP: $59.99; basspro.com.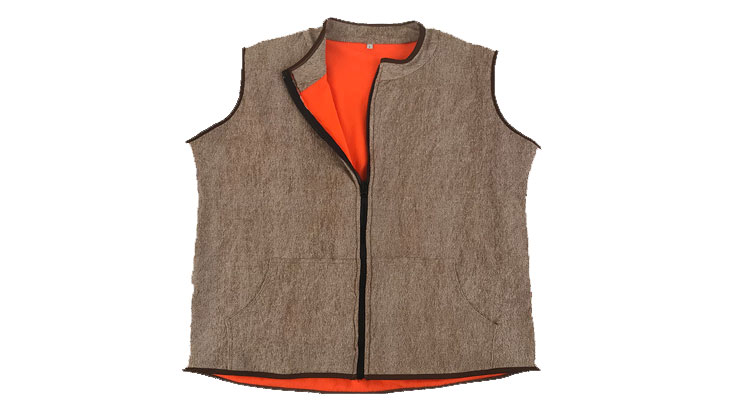 GatorSkins Reversible Vest
With durable, warm DuPont developed Gatorskin fabric on one side, and hunter-orange fleece on the opposite, you've got your bases covered. Gatorskin fabric is touted as being 3X warmer than wool. The reversible vest is windproof, breathable, lightweight and scent resistant. MSRP: $84.99; gatorskinsusa.com.