by
posted on January 19, 2017
Support NRA American Hunter
DONATE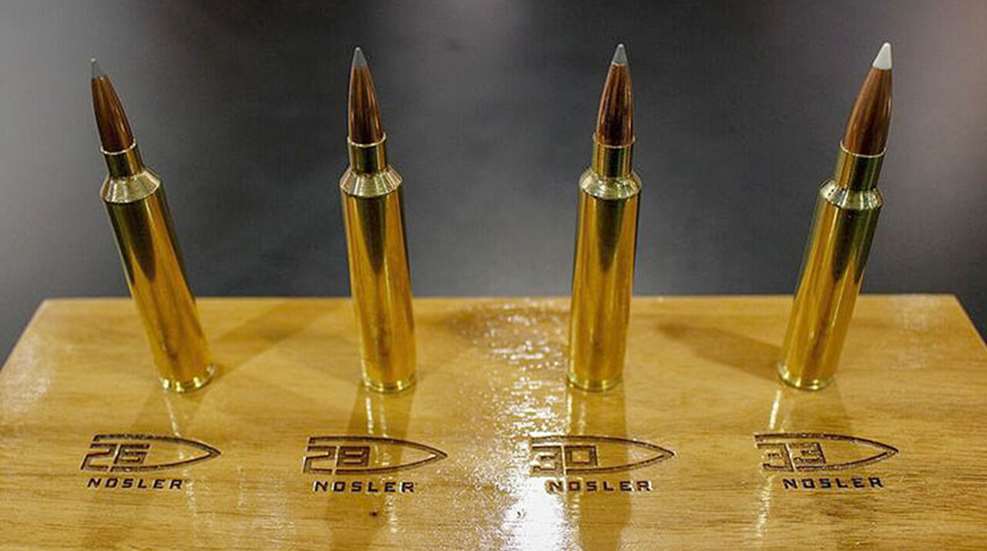 Fourth in line of Nosler's proprietary cartridges, the 2017 Shot Show saw the .33 Nosler's release. Using the same .404 Jeffery based case as its three older and smaller siblings, the .33 Nosler has a different datum line than the earlier offerings. Chatting with Zach Waterman and Mike Lake of Nosler, they explained the development of the cartridge. "The .33 needed a bit more neck length for proper tension, so instead of just necking the .28 Nosler or .30 Nosler up in caliber, we bumped that shoulder back a touch to give that neck tension", Waterman explained.
"We're offering the new cartridge with the 225-grain AccuBond at 3,025 fps, and the 265-grain AccuBond Long Range at 2,775 fps", Lake said. "That will make an excellent pair of big game hunting choices, both offering a velocity increase over the .338 Winchester Magnum."
Also offered will be Nosler's 300-grain Custom Competition bullet, putting the .33 Nosler on par with the .338 Lapua when using similar barrel lengths. While I know the Nosler Ammunition will be fantastic, I'm happy that Redding Reloading already has dies available for reloading the big .33; this cartridge is going to make a definite mark in the big game circles.
For more information, go to Nosler.com.