by
posted on November 5, 2015
Support NRA American Hunter
DONATE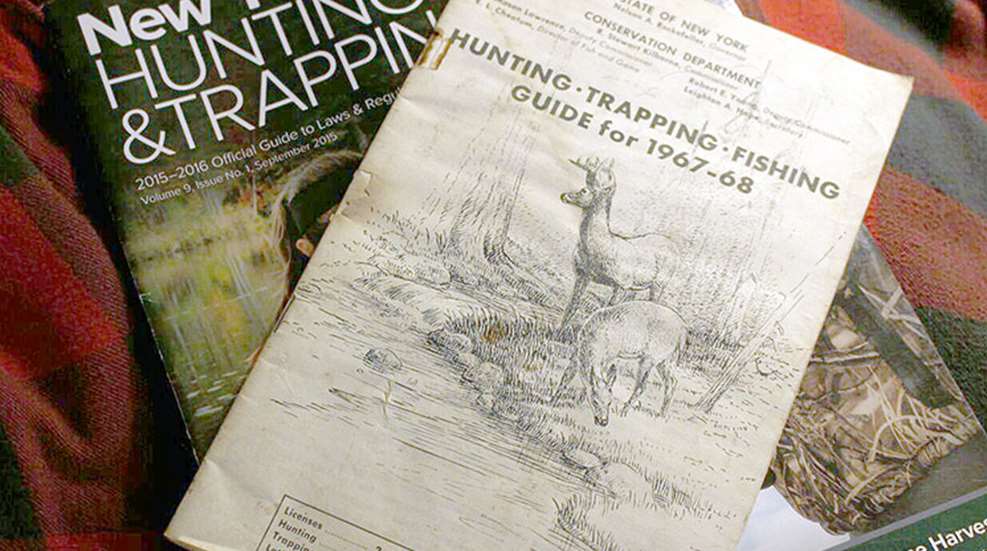 I was driving down the county road a bit too fast—I'll admit it—when I saw the red and blue lights behind me. Totally snagged. Imagine my relief when the trooper turned out to be a friend from my school days; we played ball together. After my stern warning regarding my speed, he asked about the .404 Jeffery I had on the front seat.
"It's summer; what are you hunting now?"
Stone-faced, I quickly replied "Monk parakeets."
As the officer shook his head and returned to the cruiser, I laughed to myself, having remembered that in New York State the monk parakeet has a year-round season. In all sincerity, I'm rather well versed in the ornithology of New York, but in all my years of surveying I can't recall ever having seen a monk parakeet. Game laws can be like that; some are well thought out; others can be downright silly. I thought it'd be fun to take a look at some crazy game laws around the country.
1. I don't know about you, but I am guilty of nodding off while sitting on watch for deer. Just don't do it in North Dakota: it's illegal to lie down and fall asleep with your shoes on. I'd surely be a repeat offender.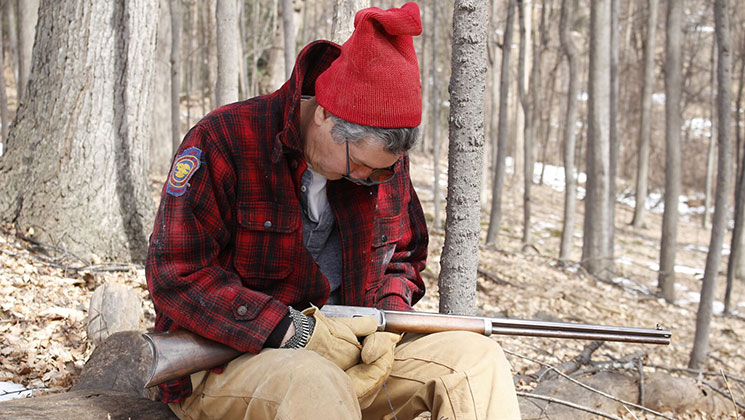 2. I'd be willing to say that at one point in time or another in our early hunting careers, most of us have had and used a slingshot. I walked around with one in my back pocket all summer long; head down in search of the smoothest, roundest stones I could find. However, in Alaska, you'll want to avoid the concealed carry of a slingshot, as it is a violation. Yup, you'll have to obtain the proper license should you want to relive your youth.

3. Sasquatch. Bigfoot. Whatever you call him, he's a source of myth and legend, even in the game laws. In the State of Washington, it is illegal to harass a 'squatch, and in California it is illegal to hunt them. However, because of the legal definitions of huntable game in Texas, you may feel free to hunt him. I couldn't verify whether or not it is legal to bait them with beef jerky. Here in New York, we can photograph Bigfoot, but we aren't allowed to hunt him.

4. Here's one for the small game crowd: In Wyoming, it is illegal to take a picture of a rabbit from January to April without an official permit. That sure puts a damper on the Easter pictures.

5. Let's not forget those who fish! In Indiana, it is illegal to catch a fish with your bare hands, while Wyoming must have gotten tired of hearing the 'Godfather' excuse; you may not use a firearm to catch fish. Bet it's called 'Fredo's Law.'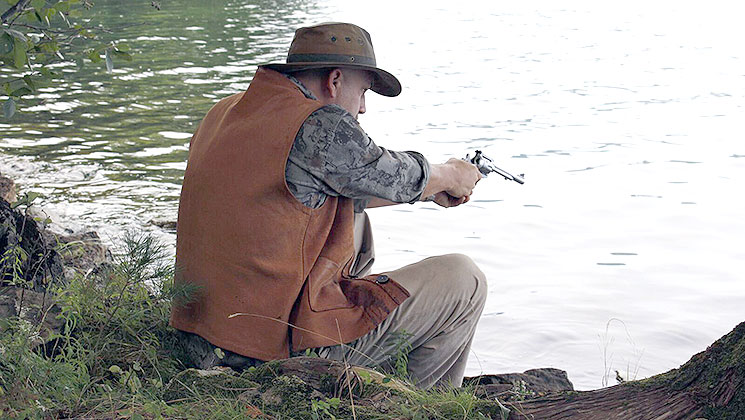 6. If birds in Kansas could read, they'd start walking everywhere instead of flying. The law clearly states that game birds may only be taken while in flight, with the exception of the turkey, which may be taken on the ground or in flight, but not on the roost.

7. Piebald and albino deer are a source of controversy these days, with people's opinions being vented on social media every time one is taken. However you may feel, you definitely need to check your state's law regarding them. Oklahoma law states that you must have written permission from the State Wildlife Director in order to shoot any piebald deer. Maybe they'd email a letter to your smartphone while you line up the shot…

8. If you're hunting in Alabama, please put away the flamethrower. Hunting regulations completely prevent you from hunting with the aid of fire or smoke. And to be on the safe side, don't holler "Smoked em!" after the shot.

9. Not every hunt is successful, but neither West Virginia nor Tennessee wants you to go home hungry. In both states, it is perfectly legal to bring any roadkill you may find back home for the big cookout.

10. Many hunters use the airplane as means of accessing the more remote places, nowhere more than Alaska. Should you find that you are sharing your bush flight with a live moose—no matter how rude—please do not push him out of the plane. Alaskan law strictly prohibits the pushing of a live moose from the aircraft.
There are some laws that couldn't exactly be confirmed, like the fact that it's illegal to shot a buffalo from the second story of a hotel in Texas, or that it's illegal for a man to knit while fishing in New Jersey, or that it's illegal to hunt whales in Utah. However, I can confidently advise you to leave the camels alone in Arizona, they're protected by law.
Want to read more from Philip Massaro? Check out the stories below: