by
posted on July 1, 2015
Support NRA American Hunter
DONATE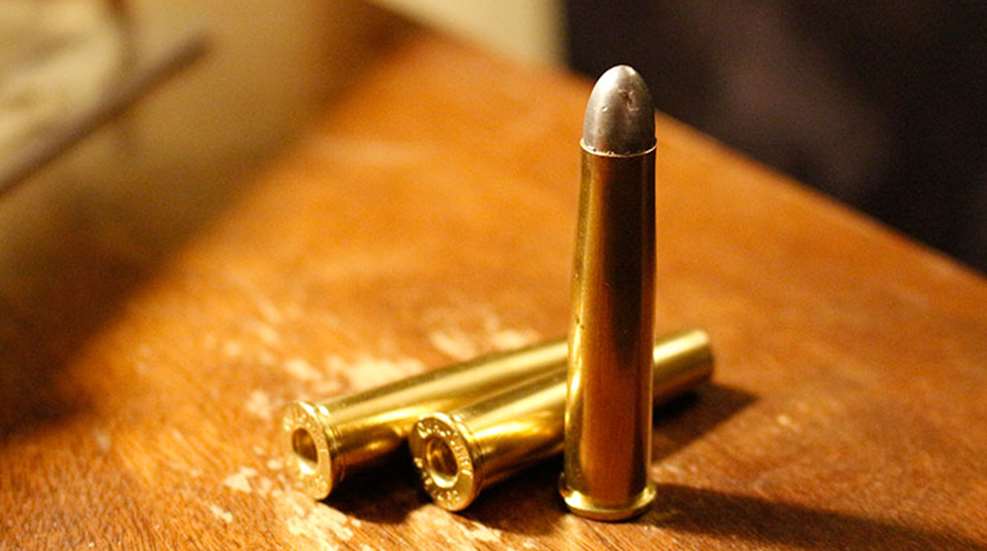 The list of available rifle cartridges is a long one, even if we only consider those that the rifle companies currently chamber for. Thumbing through a volume like "Cartridges of the World" will show that the historical list is indeed dazzling. While scouring the gun shops, I've found a few gems that fire an older, obscure cartridge, but not yet one of the ones I dream about. I've picked five cartridges here, that may whet your appetite to learn more about the ammunition of yesteryear, and maybe you'll find a rare rifle that fires one of the cartridges that has been pushed out of the limelight.
.318 Westley Richards
This is a particular favorite of mine, and although the firm of Westley Richards still makes rifles and ammunition, the one-time star of the African Game Fields has been shoved off the stage. Introduced in 1910, using a case similar to the .30-'06 (but a bit shorter and with a smaller rim diameter), it uses a .330" diameter bullet, and in British fashion is named for land diameter, instead of groove diameter. The 250-grain bullet is driven to 2,400 fps, and quickly made a reputation as a great big game caliber (slight similarity to the .338-06, eh?) and the lighter 180-grain load worked well on smaller antelope and deer. The .318 took a bashing when some folks got trampled and gored trying to use it against elephant and buffalo, and this cartridge probably had a good hand in the ".375 minimum" we have all come to accept. It is a classic African medium, and would make a fantastic rifle to have in ones cabinet.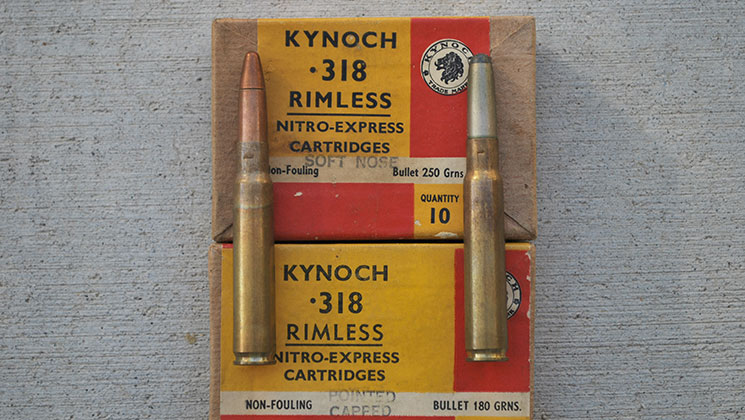 .275 Holland & Holland Mag.
Released in the same year as the famous .375 H&H, the 7mm variety of the H&H belted case looks and performs very much like our popular 7mm Remington Magnum. Having a case length of 2.50", it was the first belted case to be of .30-'06 length, preceding the Winchester quartet (.264, .300, .338 and .458) by more than 45 years. I really can't conclude the reason it never caught on; the ballistics are certainly there, perhaps the fact that it was never a military cartridge may have played a part. You can easily see where Winchester got the idea for their series of long-action magnums.
G&H .22-3000
This cartridge, a proprietary cartridge from the esteemed firm of Griffin & Howe, was—legend has it—developed by Harvey Donaldson, and correct headstamped brass cases were produced by Winchester. The .22-3000 case is based on the .25-20 Winchester Single Shot, and pushes a 50-grain bullet to just over 2,700 fps. Griffin & Howe offered a service in which they would rebarrel the Winchester Model 70 or Model 54. There isn't a ton of information available, but the .22-3000 shows the early stages of development of the uber-fast .22 centerfires.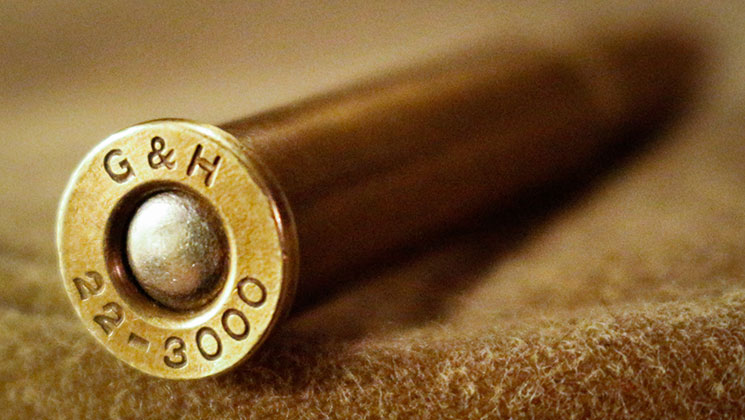 8.15x46R
My buddy Pat Lane received an antique German stalking rifle as a birthday gift from his brother; a sweet-handling falling block rifle chambered to 8.15x46R, a cartridge I'd never heard of, and I deal with a lot of oddball calibers. The 8.15 is a rimmed cartridge, introduced at the end of the 19th Century, and will push a 150-grain lead bullet to somewhere around 1,500 fps, making it a light game cartridge. If you find one, be sure to slug the bore, as it can vary from .315" all the way up to .323", so some care must be taken.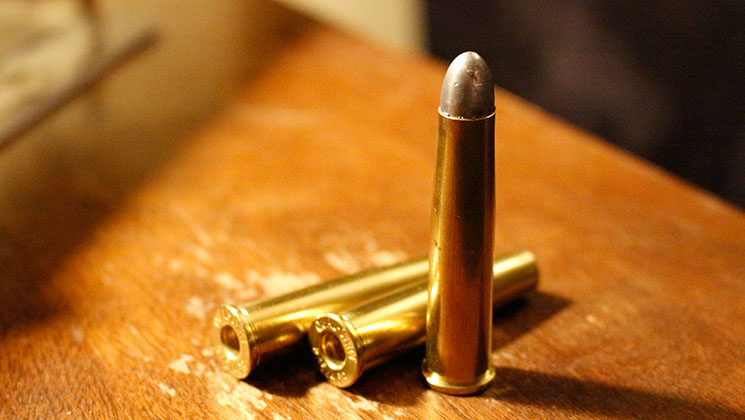 .280 Ross
The first two decades of the 20th century saw some radical cartridge design. Some of those became household names, such as the .30-'06 Springfield and the .375 Holland & Holland Magnum, and others met a different fate. The .280 Ross falls into the latter category. A Canadian cartridge released in 1906, the Ross case achieved ballistics very similar to our modern .280 Remington. The Ross got a bad reputation not due to its design, nor its accuracy, but from the velocity. Simply put, the bullets weren't strong enough to handle the game they were trying to pursue. George Grey was killed by a lion he had wounded, when the bullets failed to penetrate, however any 7mm is questionable for lion. Although the .280 Ross made a good sniper rifle, the rot was in as a hunting round, and it faded into obscurity.
Want to read more from Philip Massaro? Check out the stories below:
• What Your Favorite Rifle Cartridge Says About You
• What Your Favorite Rifle Cartridge Says About You, Part II
• Top 5 Overrated Rifle Cartridges
• Top 5 Underrated Rifle Cartridges