by
posted on November 18, 2015
Support NRA American Hunter
DONATE
The Barnes Triple-Shock is a very misunderstood bullet. It is extruded from a solid piece of copper and has no core. This makes it a lead free, mono-metal bullet. Hunters consider Triple-Shocks to be very tough bullets, and they are. However, this does not mean they do not expand on small or thin-skinned game. Some hunters think Triple-Shocks are just too tough for small deer. This is not true, and shows a lack of understanding of terminal ballistics. 
Bullets do not need to penetrate deep to expand, and a Barnes Triple-Shock is no different. The Triple-Shock needs to pass through about two inches of a liquid based material—such as animal tissue—to fully deform. Anytime a bullet hits something, it begins to slow—and the slower a bullet goes, the less chance it has to expand. The notion that the Barnes Triple-Shock, or any other bullet, needs to penetrate deep to expand is not only wrong; it defies physics.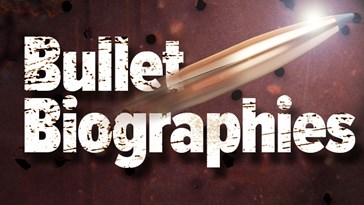 The Triple-Shock was introduced in 2008. For the most part, it was a renovation of the original Barnes X-Bullet. The face-lift included machined grooves in the bullet's shank. These grooves help eliminate cooper fouling in the barrel, but they also improved accuracy. Some X-Bullets shot well in some rifles and deplorably in others. Triple-Shocks are generally very accurate. In fact, don't be surprised if they shoot as good or better than any other bullet in your rifle.
The beauty of the Triple-Shock is consistency—they almost always expand to double diameter and retain 100 percent of their weight. This puts them solidly in the middle of the balanced bullet category and they penetrate very deep when compared to conventional bullets, often even deeper than many bonded bullets. But, like with anything ballistics related, there is a trade off—the deeper a bullet penetrates the smaller the wound cavity it makes. Don't mistake this to mean Triple-Shocks do not kill stuff; they are horridly deadly. But, the faster they are going when they hit, the faster they will put the critter down. In my experience, Triple-Shocks in most common big game cartridges work best when impacting at or faster than 2600 fps. And they need to impact at a minimum of about 2000 fps to deliver measurable expansion.
I've witnessed a lot of game taken with Triple-Shock and have done a fair share of that taking myself. I used a 115 grainer from a .257 Roberts to take my first axis buck. It ran about 30 yards. A 238-yard shoulder shot on a 200-pound feral hog, with a 168 grain Triple-Shock from a .308, had about the same result. But, the best example of what Triple-Shocks can do was demonstrated when my friend, Sheriff Jim Wilson, dropped an African buffalo with a 300-grain Triple Shock from his .375 H&H.
Triple Shocks are tough but they expand fast, even in 100-pound deer. The faster you push them, the faster they kill. If you are shooting a high velocity magnum they just might be the best choice for big game of any size because they can withstand high velocity impact so well.