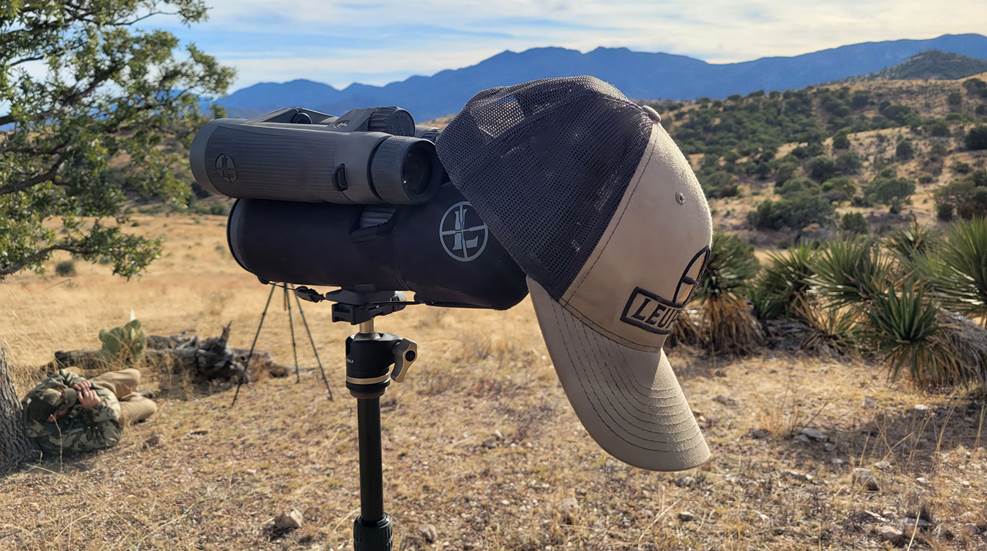 Associate Editor David Herman takes a pair of Leupold BX-5 Santiam binoculars and an SX-4 Pro Guide spotting scope afield to scout the Sonoran mountains.

Faced with back-to-back hunts this past fall—the first in pursuit of pronghorn on the rolling prairie outside Casper, Wyo., the second combing the rugged Idaho mountains for mule deer—I knew I would need a balance between wide field of view, detailed clarity and precise ranging capabilities. Luckily for me, a pair of Leupold's BX-5 Santiam HD 10x42mm binoculars and an RX-2800 TBR/W rangefinder were on hand, ready to be put to the test.

By combining the best coatings, best lenses, top-quality non-optical components and precise manufacturing tolerances found in its flagship riflescopes, Leupold's BX-5 Santiam HD binocular line achieves the performance of high-end European glass at nearly half the cost.

Leupold has added 8x42 and 10x42 models to its existing BX-5 Santiam HD binocular line, designed for the hunter searching for glass that performs at long ranges and in low light.