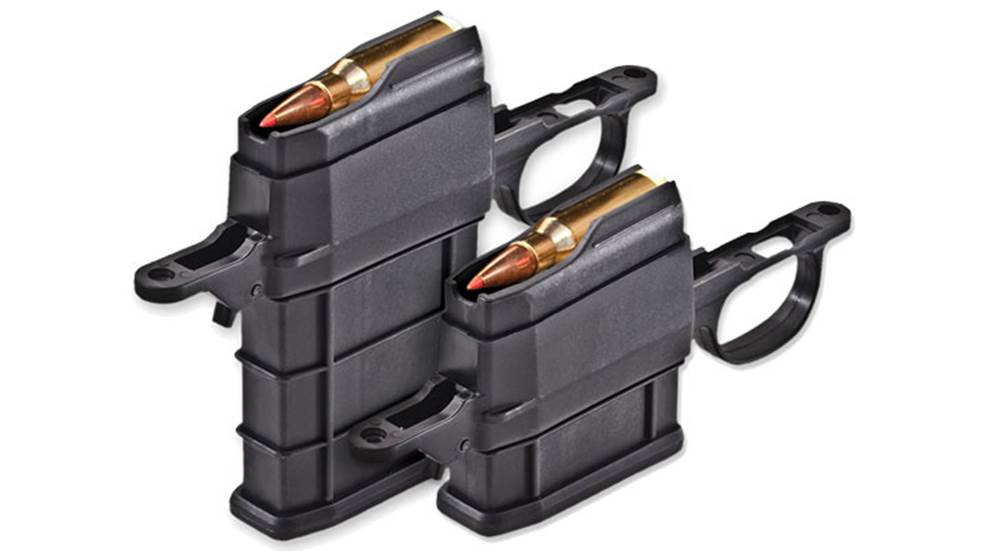 Legacy Sports International (LSI) is offering a kit for Howa 1500 and Remington 700 BDL rifles, converting them to utilize detachable magazines.

For quiet outdoor grilling you can take to hunt camp, check out the Portable Conversion Grill, from CanCooker, which converts the Multi-Fuel or Portable Cooktop to a grill.

The new Cimarron 1862 Colt Pocket Navy Conversion revolver in .380 ACP sports a beautifully blued 6-inch barrel, color-case-hardened frame, varnished walnut grip and brass trigger guard.

Mossberg has introduced FLEX Conversion Kits for the Mossberg 500 and Maverick 88 pump-action shotguns in 12- and 20-gauge options. Three conversion kits are available for each gauge, with all required hardware included.