by
posted on March 29, 2016
Support NRA American Hunter
DONATE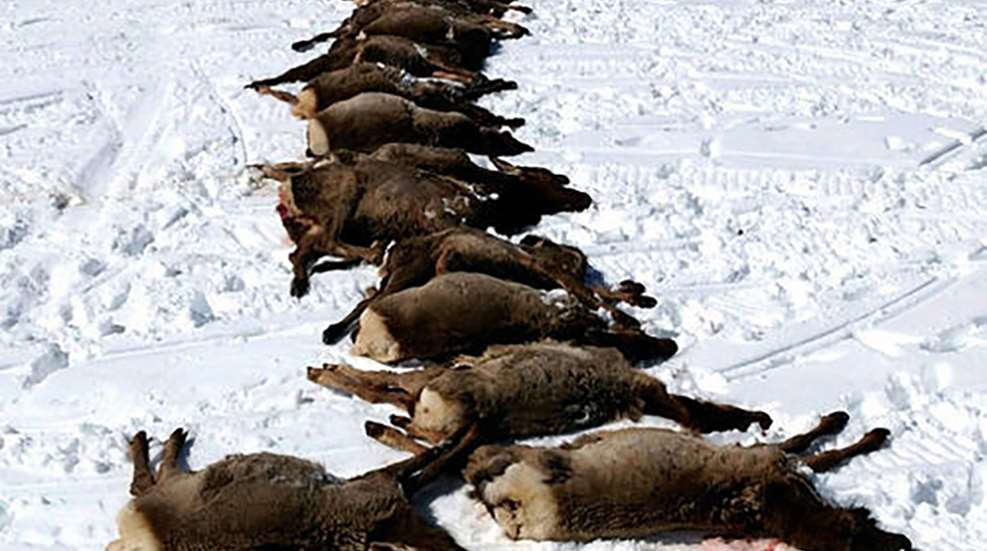 Photo Courtesy the Wyoming Fish & Game Dept.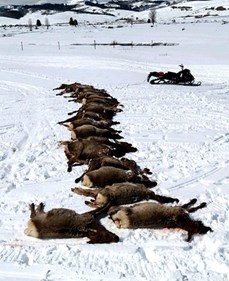 The ecological damage inflicted by wolf packs in the western region of the United States doesn't often reach the ears of hunters and outdoorsman in other portions of the country—it's a battle that's often fought quietly, if at all. News from Wyoming over the weekend, however, broke that trend. State wildlife officials from the Cowboy State announced that a pack of wolves had killed 19 elk near Bondurant, Wyo., in what they're calling a "surplus killing" incident.
The elk herd, largely comprised of calves, was found dead last Wednesday, March 23, by a contractor that had been hired to deliver feed. Wyoming Fish & Game official John Lund told CNN that he and his colleagues were concerned about the state of the elk, which hadn't been consumed. Wolves usually eat what they kill, or return later to do so, he said. The elk located near Bondurant were apparently killed as if for sport, and then abandoned by the predators. 
According to reports, Wyoming estimates that 1,110 or so odd elk live in the region surrounding Bondurant. Lund said that 7 percent of them had been killed by wolves in the past year. The pack believed to be behind the elk slaughter is nine wolves strong, he said.
Wyoming is no stranger to what the predatory canines are capable of. The state has tried numerous times to gain control over the wolves within its borders and institute its own management strategies, with an eye on preserving big game, but has routinely been defeated.