by
posted on August 21, 2014
Support NRA American Hunter
DONATE
Summer is an excellent time to bust out the varmint loads and put a hurting on small game. With that in mind, Web Managing Editor Shawn Skipper and some of the folks from Winchester ventured to northern Wyoming with the intention of putting the company's .17 Win. Super Mag. to work on the local prairie dog population. Get an inside look at the hunt with this gallery.
Gallery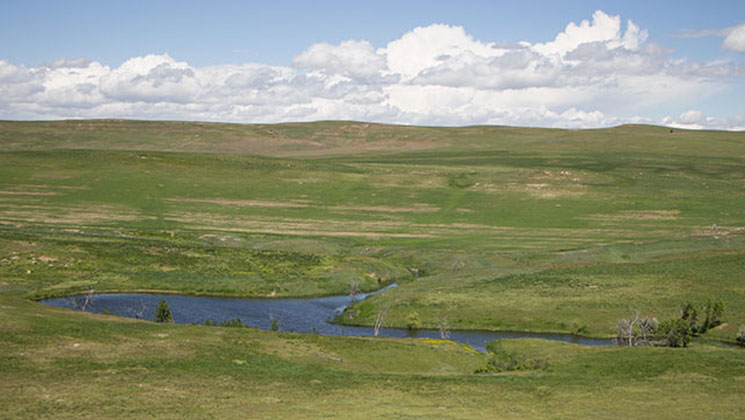 Wyoming Bound
Our trip west took us to Wyoming, a state with plenty of prairies and even more prairie dogs. The vast fields in and around Sheridan, Wyo., presented our party with no shortage of targets throughout the duration of our stay.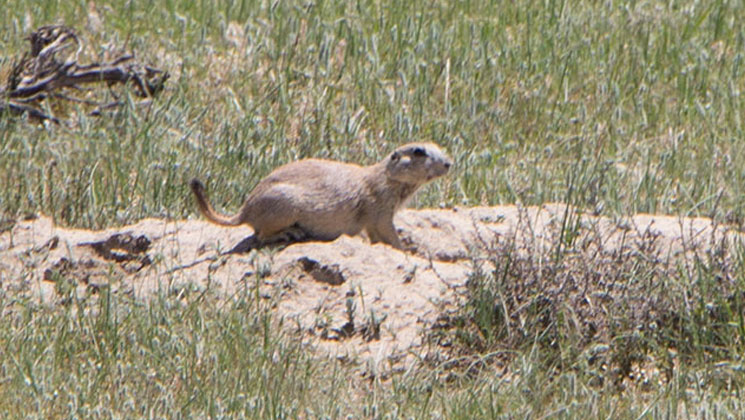 Small Targets
Though an array of other varmint were certainly on the table should we see them, our primary target on this trip was the prairie dog. Fortunately, it's a relatively common—albeit small—resident of the aforementioned Wyoming landscape.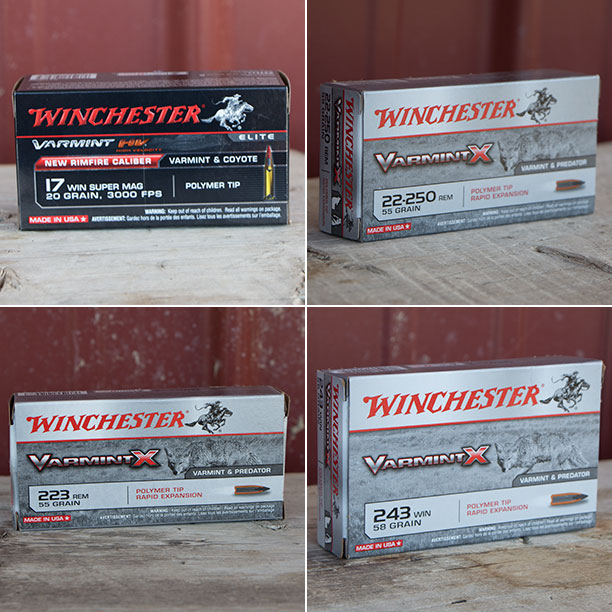 Specialty Ammo
Being that this was a Winchester trip, we had no shortage of ammunition on hand. The company sent its relatively new .17 WSM load along for testing, as well as three options from its already popular Varmint X line.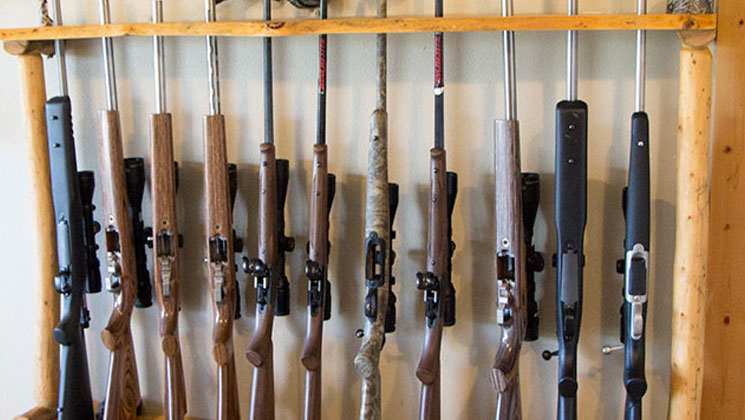 Armed and Ready
That ammunition, though, wouldn't have been much use without a reliable rifle or 12. Browning, Volquartsen and Winchester Repeating Arms ensured we'd be ready to square off with even the nastiest of varmints on this particular trip.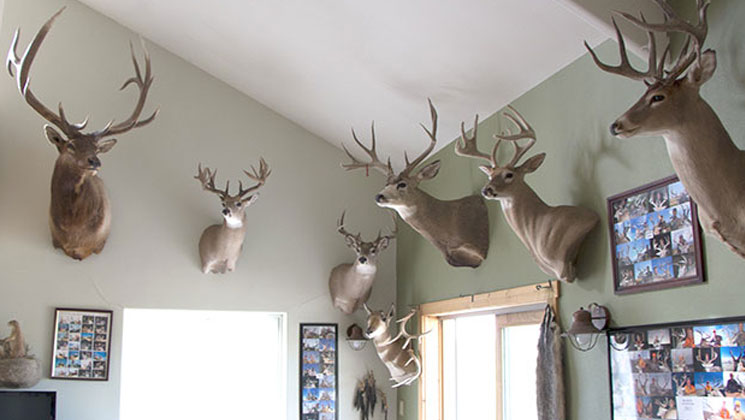 Big Buck Outfitters
Our host was Brian Beisher and the staff of Big Buck Outfitters, Inc. Brian and his guides were gracious, accommodating and everything a hunter could ask for, and the lodge—seen here, decorated in the outfitter's namesake—was the height of comfort.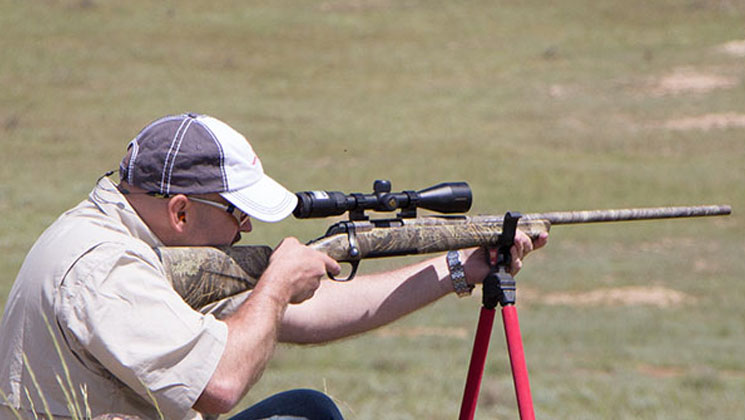 Break Out the Sticks
We went after our prey from a number of angles, but the most popular approach remained breaking out the shooting sticks and seeing who could lob a shot out the farthest. Here Aaron Lisech takes aim at prairie dogs a few hundred yards away.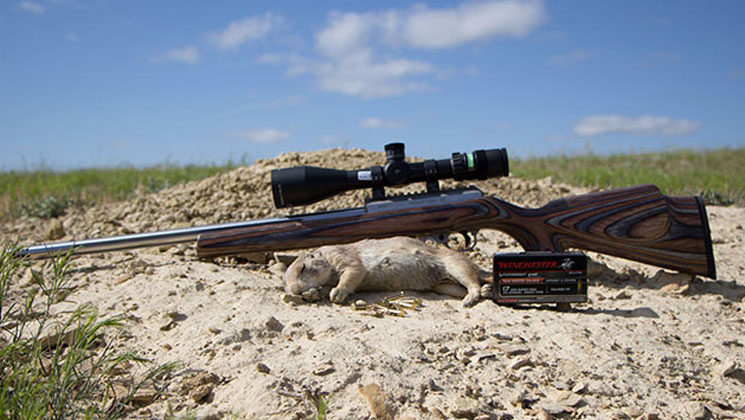 The Volquartsen 17 WSM
The most popular firearm on hand, beyond a shadow of a doubt, wasVolquartsen Custom's 17 WSM. Chambered in Winchester's new .17 Win. Super Mag., the semi-automatic tack-driver made life rather difficult for any varmints in its path, like the one pictured here.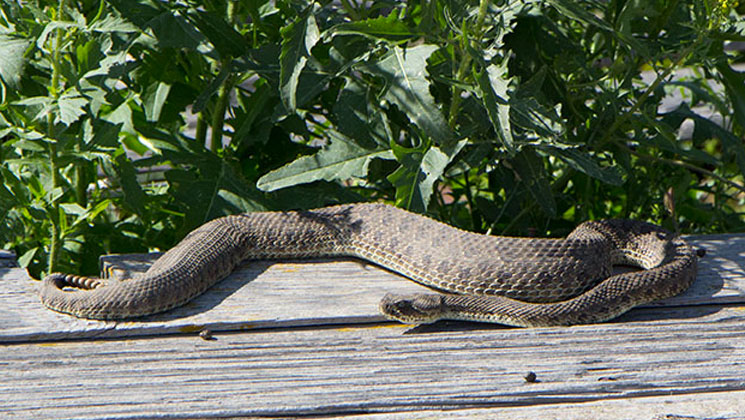 Snakes on a Prairie
Though the properties we hunted weren't rife with snakes by any means, we did come across a handful of prairie rattlers, like the one pictured above.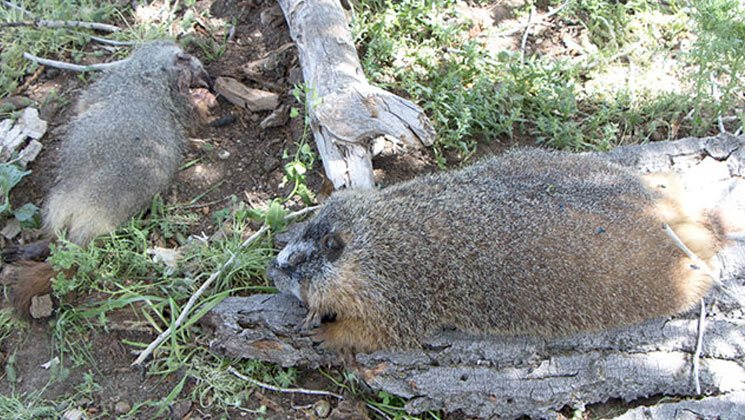 Yellow-Bellied Marmots
As I noted, prairie dogs weren't necessarily the only varmints on the table. The only other ones we'd get a shot at, though, were a couple of yellow-bellied marmots—known locally as rock chucks, thanks to their propensity for climbing, well ... rocks. We tagged three rock chucks during our stay, including the two seen here.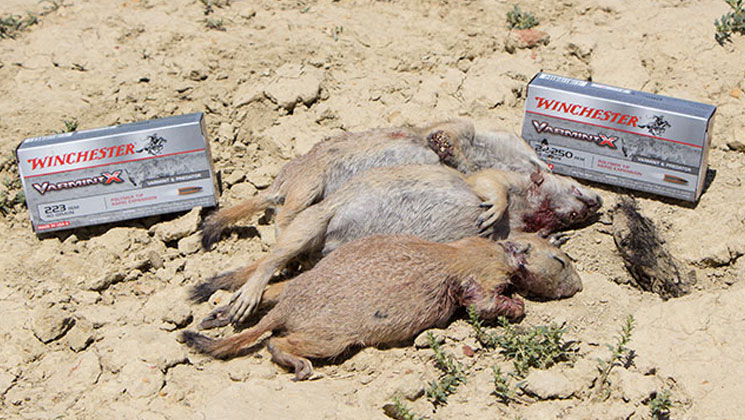 Dog Days of Summer
More than a few prairie dogs met their end at the hands of assorted Varmint Xloads. .223 Rem. and .22-250 remained the most popular calibers anytime we needed to reach out farther than the .17 WSM allowed.