by
posted on June 1, 2009
Support NRA American Hunter
DONATE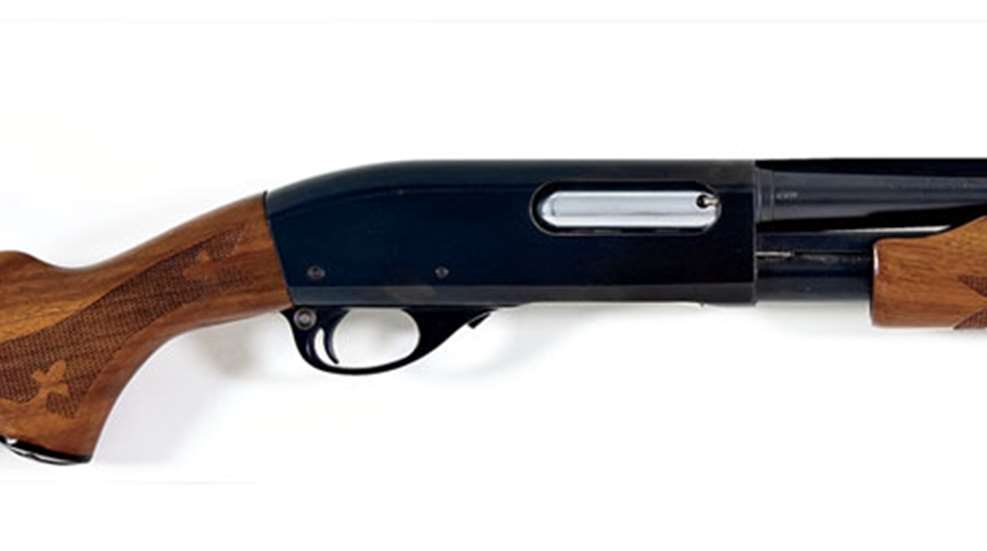 A major outdoor publication recently named the "50 Best Shotguns Ever Made." Fifty guns? When has anyone ever asked you to name your top 50 anything? If you're going to choose the best in any genre, it seems you should take a stand and do it. My list, on the other hand, is no "everyone plays" affair. Players will be cut and feelings therefore hurt. Inevitably, the letters calling into question my choices, literacy and ability to reason will soon follow. That, however, is part of the fun.
 With substantial agony, I narrowed my list based on function, innovation, value, classiness and subjective personal fancies. Here are my top 10 shotguns of all time:
1.) Remington 870
The 870 is like a turn-of-the-century coal miner-it takes a lot of punishment and barely costs a dime. Toss it in the mud and it'll continue hurling lead shot with uber reliability. The biggest reasons it's on my list? Longevity and sheer sales volume. To cut costs, Remington used cast parts, stamped checkering and parts already commonly produced for the 11-48 semi-auto. In doing so, the 870 undercut the competition-the first sold for $69.95-and sales exploded. With nearly 10 million made since 1950, it is the best-selling shotgun of all time.
2.) Browning A-5
I find the A-5's receiver about as attractive as a powder-puff cheerleader, but what a gun! Under recoil, the barrel and bolt move rearward, ejecting the shell and cocking the hammer. The "humpback" sold well worldwide, but Americans especially embraced it. Remington, in an agreement with Browning, sold over 270,000 Model 11s (A-5s) from 1905 to 1923. FN's Belgian A-5s remain the most collectible.
3.) Winchester Model 12
The slide on a hand-tooled, pre-'64 Model 12 is a work of smooth, unrivaled slickness. For a pump, the design is downright gorgeous and exceedingly pointable. At a price of $30 in 1912, it was also affordable, and sportsmen snatched them up. When production ceased in 1980, Winchester had sold 2 million.
4.) Purdey Over/Under
If I were a Saudi Prince rather than a field-trial junkie with the credit card debt to prove it, I'd buy a Purdey over/under. Just because I can't afford this sleek, lightweight slice of heaven, however, doesn't mean I can't appreciate its exactness. Fit to every customer, it is an extension of self, with the inner workings of a Swiss watch and the balance of Mary Lou Retton.
5.) Benelli Super Black Eagle
The SBE gets the nod for its Inertia Driven recoil system, the first semi-auto design to cycle everything from target loads to 3½-inch mags without adjustment. It also handles like a gem despite its light weight. I've found it approaches the handling characteristics of a double gun more closely than any automatic sold today.
6.) Browning Superposed
Some gun writers have accused the Superposed of excessive weight. I accuse them of weak arms. More than anything else, John Browning's last design afforded post-War Americans a taste of class at a mass-production price. In doing so, it kindled a lasting love affair between Americans and over/unders.
7.) Remington 1100
Thirteen years after the 870, Big Green unveiled its second blue-collar masterpiece, the 1100. Other gas-operated autos came first, but their designs were better suited to anchoring the blind than cycling shells. The 1100's gas system not only proved dependable, but softened kick. Remington sold 3 million in the first 20 years.
8.) Beretta 682 Gold Sporting
All Beretta 600s are light, balance between the hands and have low-profile receivers for an uninterrupted line of sight. The 682 Gold Sporting is my favorite for its versatility and aesthetics. It evolved into the 682 Gold E (shown above) five years ago, but I find the new gun's engraving and wood finish unsightly.
9.) Pre-1913 L.C. Smith
Yes, I've specified a pre-1913 L.C.-is that the epitome of snobbery or what? The engraving on the "Sweet Elsies" made by Hunter Arms from 1890-1913 rivals that of any shotgun ever made.
10.) Winchester 21
Jack O'Connor's favorite shotgun was as easy on the eyes as it was strong. The action and locking mechanism received nine patents.