by
posted on June 1, 2009
Support NRA American Hunter
DONATE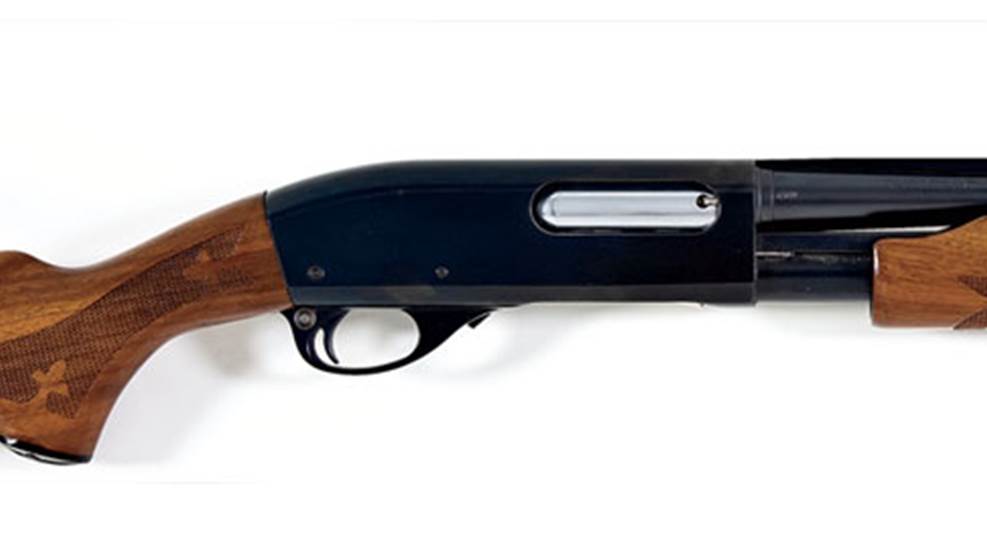 1.) Remington 870
With nearly 10 million and counting in the hands of American hunters, has anything taken more game with the mere swap of an indestructible barrel? This multi-purpose American classic is reliable, affordable and so versatile it's also a top choice for home defense and even holds its own with clay targets, as the legendary Rudy Etchen proved.
2.) Browning Auto-5
Revolutionary as the first mass-produced, recoil-operated shotgun, John Browning's uniquely recognizable design was the gun of choice for notables from World War II flying ace and former NRA President Joe Foss to General George S. Patton.


3.) Beretta 680 Series
Kyle was two for two, but his No. 8 is my No. 3. Since launching this innovative, lightweight line in the 1980s, Beretta has been churning out models in various grades ever since. Elegant, easy to swing and not as costly as some finer options, these may be the best mass-produced over/unders available, from the 682 to the simple-but-elegant 686.
4.) Browning Superposed
Though heavy for some, the first affordable over/under turned enough heads to pull more than a few American hunters away from their prized pumps.



5.) Winchester Model 12
Dubbed the "perfect repeater" in 1912, this classic is the most famous American pump of all time, raising the bar for what was to come.
6.) Benelli Super Black Eagle
Based on the M1 Super 90, this gun was the first 31/2-inch option for semi-autos.



7.) Winchester Model 21
Production of this gun even outlasted that of the Parker. And how unique that it's loaded by lifting the barrel to insert shells at the breech. 



8.) Purdey Game Gun
More sophisticated and of better quality than Holland & Holland, Purdey represents all British side-by-sides. The name set the standard by which all other British guns were judged and will hold its place in time. 



9.) Parker Invincible
Clark Gable may have owned an L.C. Smith, but he cherished his Parkers. And what a following this vintage American double maintains. Though Parkers came in more grades and sizes than any other American double, they're a challenge to collect.




10.) Fabbri Ornamental 8SQS
If I were covering the top 10 musical instruments I'd include a Stradavarius, so here I'll include a gun in a class of its own. A Fabbri shotgun melds ancient artisan skills with modern technology. It will hold its position over time, thanks to state-of-the-art, precision parts of stainless steel and titanium alloy. This gun is not only the best fitting or most finely engraved, but the most reliable and durable-it will never break. Says Ivo Fabbri: "Rome lasted 1,000 years. Shouldn't a Fabbri?"