by
posted on January 3, 2014
Support NRA American Hunter
DONATE
Editorial Director John Zent and Development Manager Tom Rickwalder were in Canadian, Texas, with Winchester Ammo last month for a "R&D" outing, testing a new load that's still in the development process. Early indications are that the developmental load—due for release in January, 2015—will be great shakes for deer hunters. Mt. Hide Outfitters did a fine job putting the hunters on deer on this north Texas ranch.
Gallery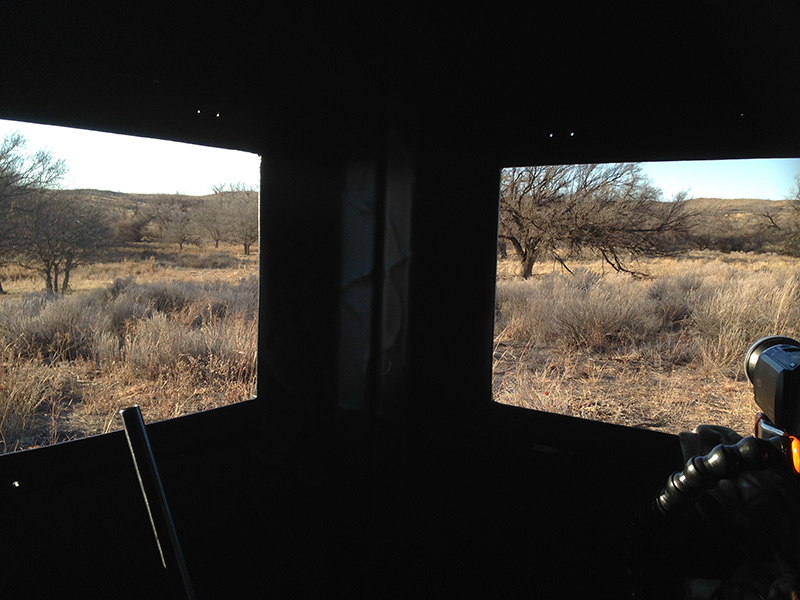 Comfortable Setting
Set up by Mt. Hide Outfitters, the single-person blinds provided perfect cover and were ideal locations to take pictures and record video during the hunt.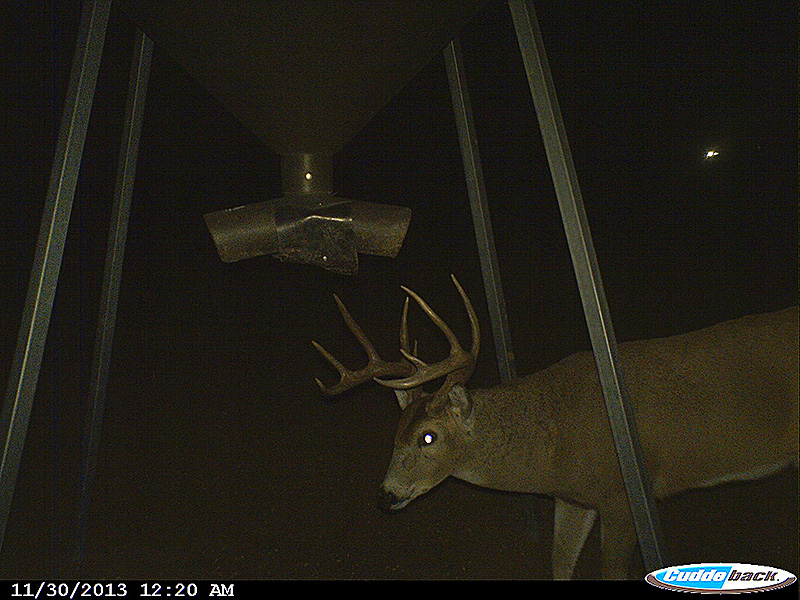 Scouting Reports
As the sun rose, so did the deer in front of the blind. After seeing this trail camera picture the night before, choosing the 10-point among the 20 or so deer at 120 to 150 yards away was easy.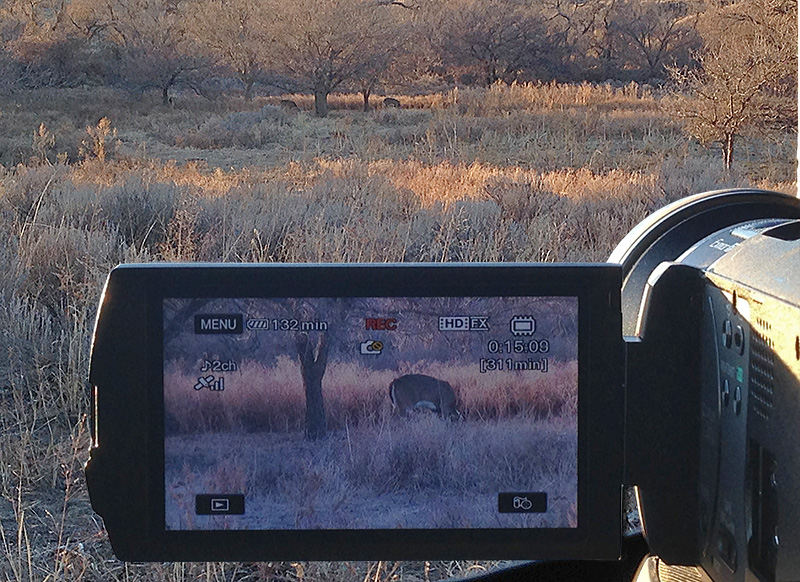 Camera Ready
The setup in the blind was good, but the game performed like it was Hollywood!
1 for 1
NRA E-Media's Tom Rickwalder used a Model 70 topped with a Nikon ProStaff optic to tag this nice 10-point buck, dropping it in its tracks at 130 yards.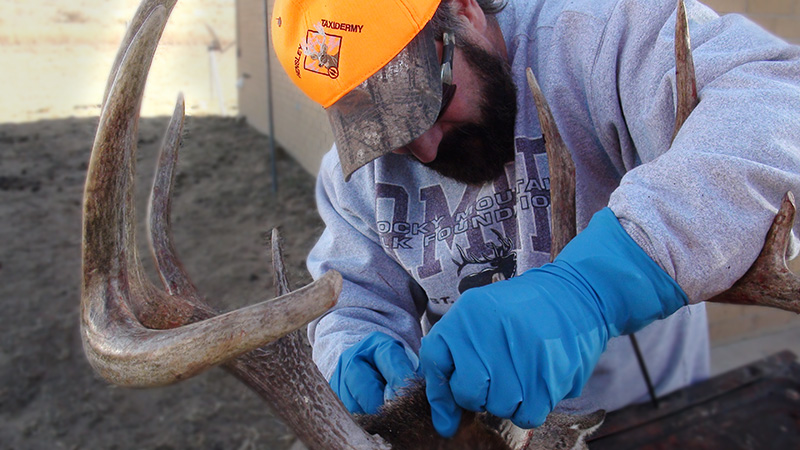 Renaissance Man
When he isn't putting hunters in the perfect spot, processing a deer or just making you laugh, guide Jason Hensley dabbles in taxidermy.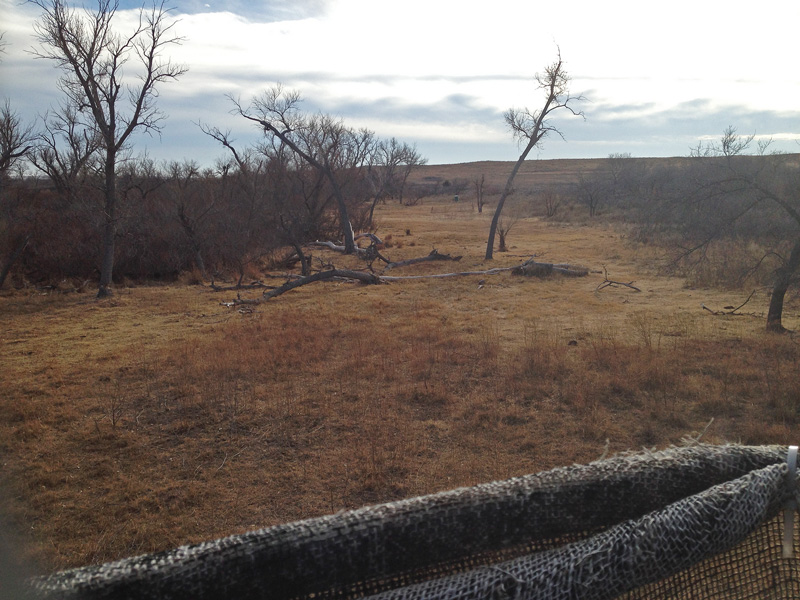 An Unforgettable View
The view from the tripod stand proved to be remarkable. Deer, turkey, hogs, coyote, and a bobcat all ventured within 250 yards. A hog and a coyote were taken from this location during the week.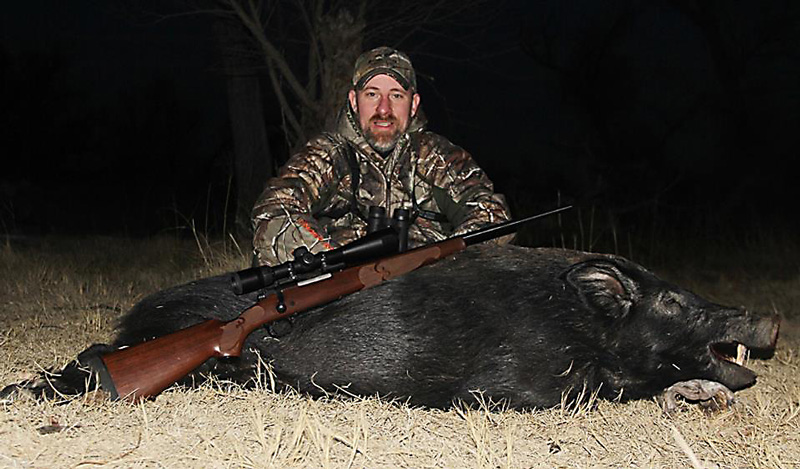 The First Hog
E-Media's Tom Rickwalder dropped this porker at 75 yards with a Winchester Model 70 chambered in .308.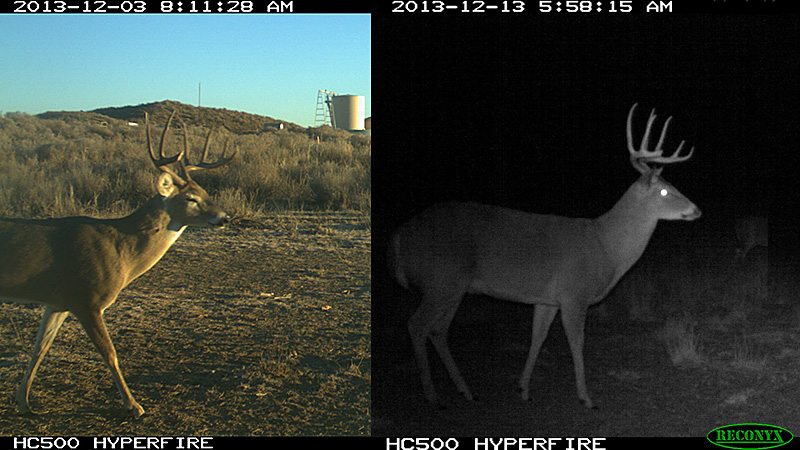 More Scouting Reports
Well-studied trail camera photos proved instrumental to the guides, who worked to put their hunters in just the right spots.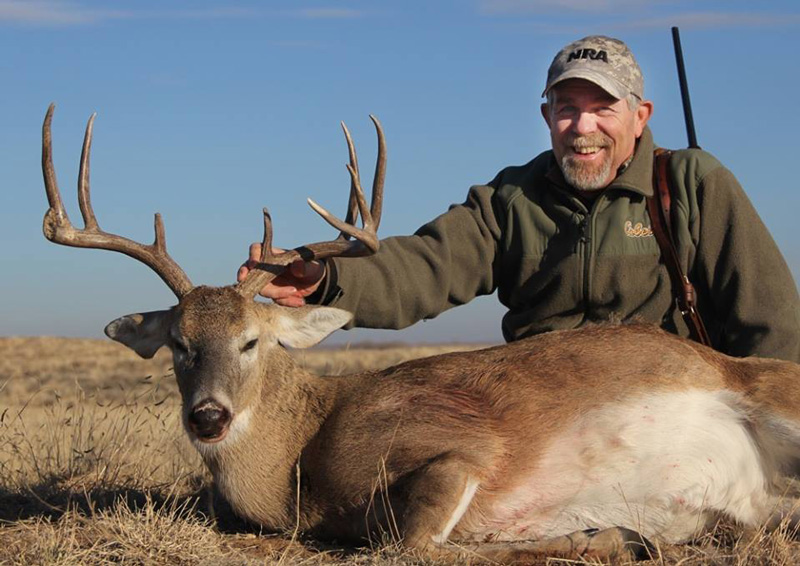 2 for 2
On day four of the outing, Editorial Director John Zent nailed this wide-framed 9-point. Early indications are that the developmental load—due for release in January 2015—will be great shakes for deer hunters.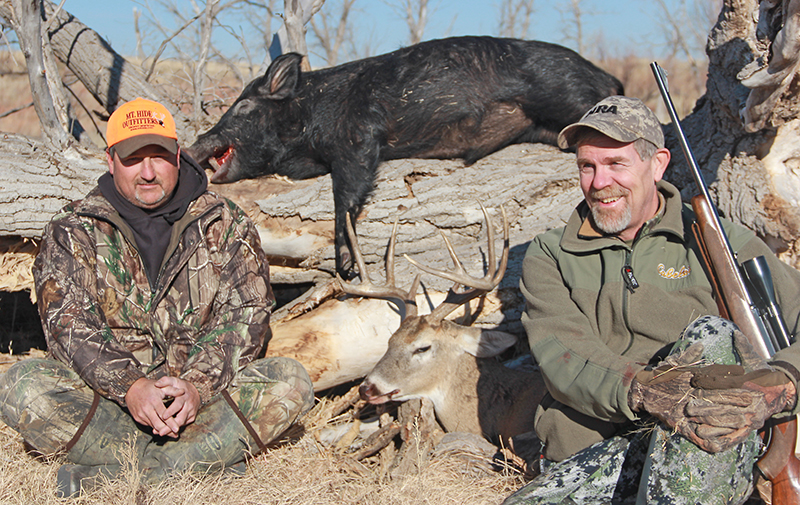 On the Spot
Brooks Crawford (left) of Mt. Hide Outfitters, put NRA Publications Editorial Director John Zent (right), in the perfect spot on the final day of the hunt.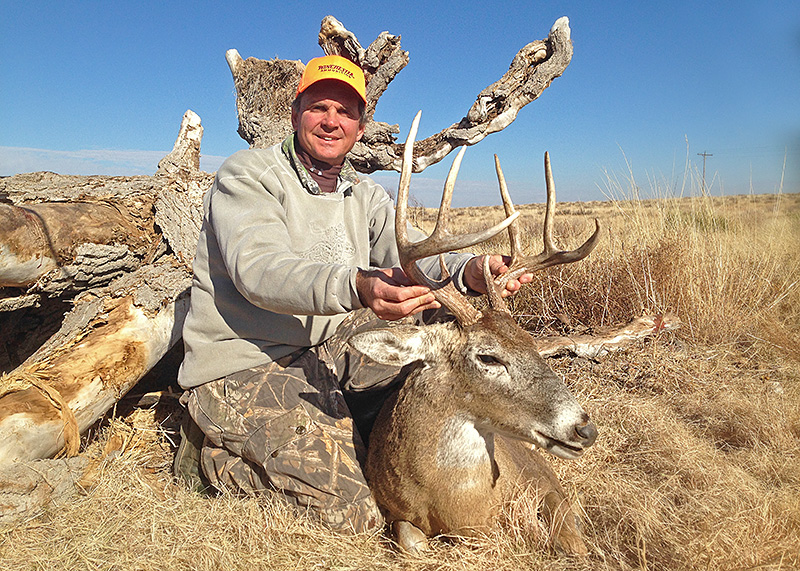 3 for 3
Greg Kosteck, director of marketing for Winchester Ammunition, took this tall 8-point at 100 yards, dropping him in his tracks with the new load.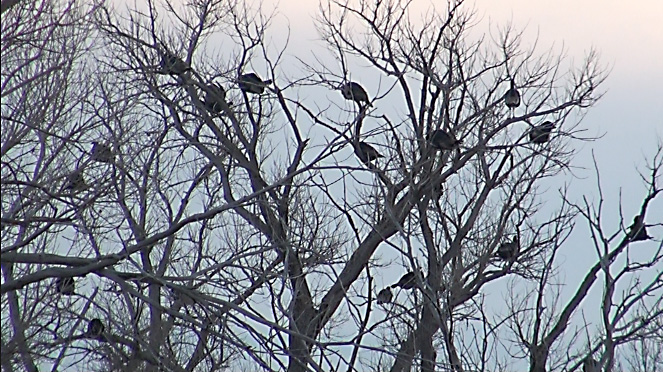 Turkey by the Dozens
Turkey wasn't on the menu during the the hunt, but they were very much present at the large parcel outside Canadian, Texas.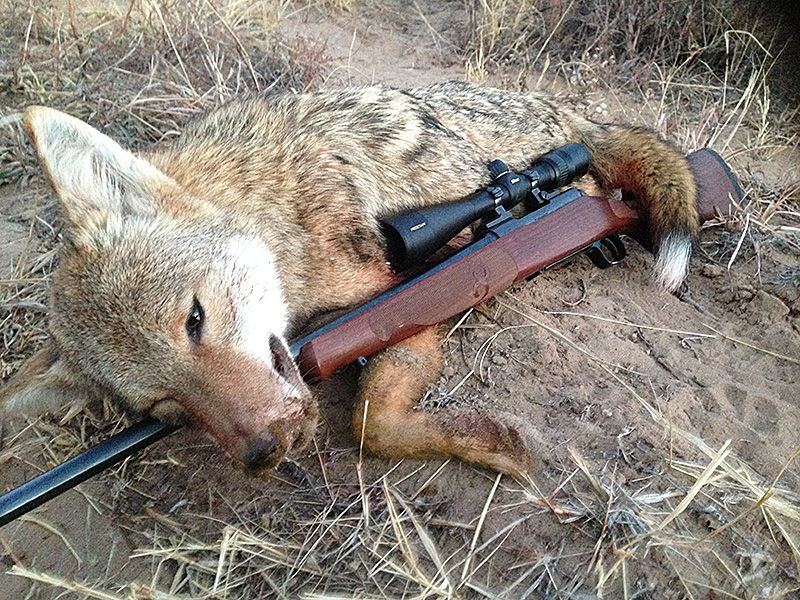 The First Coyote
The ammo wasn't designed with predators in mind, but worked just fine when this critter dashed across the field at 180 yards.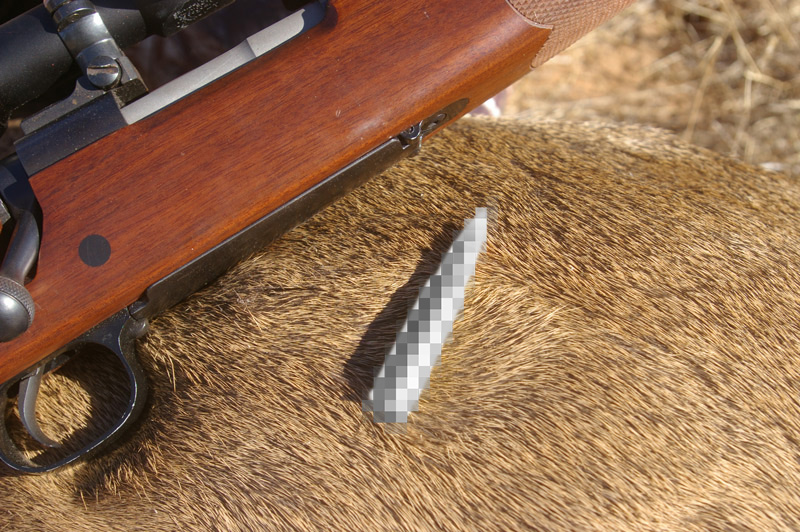 The Tested Ammo
Not available until January 2015, Winchester's currently unnamed ammunition works exactly as it was designed. Three deer, one hog and one coyote were taken during the trip.