by
posted on April 18, 2017
Support NRA American Hunter
DONATE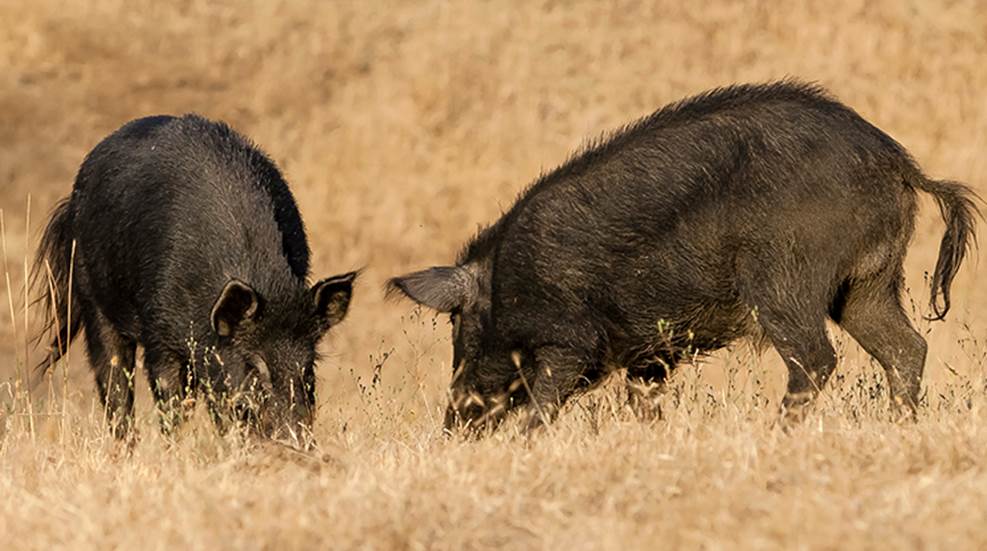 Sid Miller, Texas Department of Agriculture (DOA) commissioner, proposed a change to the Texas Administrative Code in an attempt to control the 5 million feral hogs in the state. The destructive hogs are estimated to cause upwards of $52 million in damages a year in Texas alone, and Miller suggested using poison, specifically Kaput Feral Hog Lure, a bait mixed with the blood thinner warfarin that is normally reserved for humans but happens to be lethal to pigs.
While most agree that hogs must be reined in, some are opposed to poison being considered as an option. The vice president of the Texas Hog Hunters Association, Eydin Hansen, argued, "We don't think poison is the way to go … If a hog is poisoned, do I want to feed it to my family? I can tell you, I don't." Though Miller argues that his proposition would only be a "minimal" threat to other animals, Hansen and others worry the poison will harm more than just pigs.
Hunters who shoot a tainted pig will know it because the swine's fatty tissue will be bright blue.
At the time of this report, the DOA's potential rule change was temporarily suspended due to a decision by District Judge Jan Soifer in Austin. Though no timeline has been given for a decision on the potential rule change, the Texas Parks and Wildlife Department (TPWD) published a disclaimer on its website stating it hasn't "… evaluated the risks and impacts this toxicant may have on non-target species. … Once an assessment of the research on Kaput is completed, TPWD hopes to express its position on the risks the use of this toxicant may have on Texas wildlife."