Support NRA American Hunter
DONATE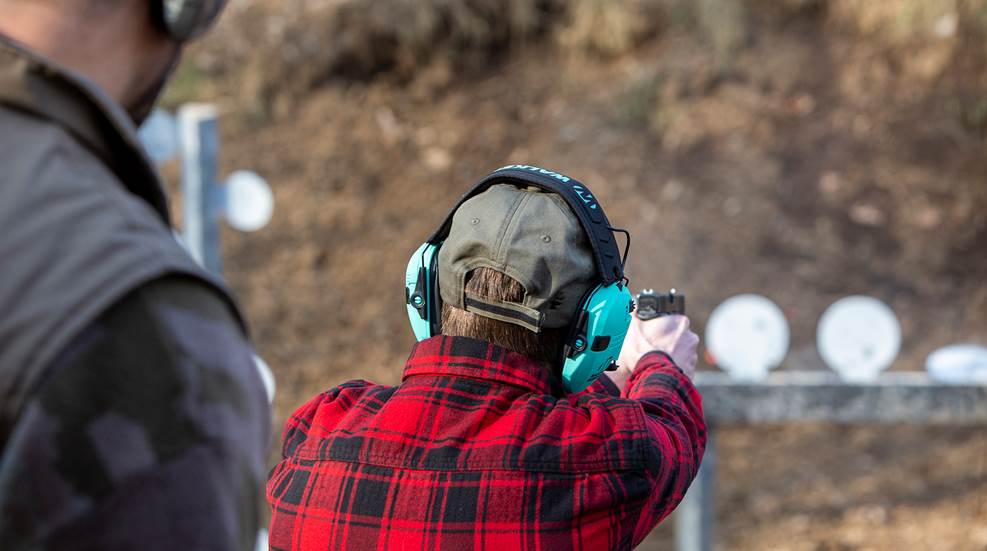 The current surge in firearm sales has been unprecedented with more than 35 million firearms sold since March 2020. It has been well reported that 10 million-plus Americans have become first-time gun owners during this timeframe as well, which is welcomed news for many in the firearm industry.
Coinciding with strong sales, participation in target shooting also has shown recent growth. According to research conducted by insights firm Responsive Management, which specializes in survey research on natural resource and outdoor recreation issues, target shooting participation in the United States has increased 65 percent from 34 million participants in 2009 to 56 million participants in 2020, which is also welcomed news for many in the firearm industry.
The increases in sales and participation are certainly good news, however the immense growth presents challenges as well. A key goal of any industry faced with fast-paced growth is retaining as many of the new participants as possible to realize sustained growth.
The firearm industry experienced several sales surges in the past decade, and we have learned a great deal during those surges. Key among the lessons learned is that, when recruiting and retaining new participants, it is crucial to make sure local opportunities exist for new participants to go target shooting. Research has shown that having a range within 30 minutes is necessary to keep people active in target shooting and that not having local access to ranges is a key factor in lapsed participation.
Research is one thing but experiencing this firsthand is another. As John Nelson, president of USA Clay Target League, notes, "Youth shooting sports has exploded over the past few years. Even during the pandemic, we are seeing record numbers of kids coming into the shooting sports."
While the growth is exciting, Nelson also noted, "Unfortunately hundreds, if not thousands, of potential shooting sports student athletes are being turned away from teams as there are not enough local ranges and/or range time available to accommodate all the interest. We are concerned that being turned away will negatively impact these kids and they will find something else to do with their time and be lost to the shooting sports forever."
As bad as turning people away sounds, a solution is available.
Manufacturers are required to pay an excise tax on the firearms and ammunition they produce through the Pittman-Robertson (P-R) Federal Aid in Wildlife Restoration Act of 1937. Over the past five years, an average of $705 million has been collected annually from these manufacturers. The funds are then distributed to state wildlife agencies who must follow strict guidelines on how they may use such funds. Primary uses of excise tax funds include acquiring and improving habitat, wildlife restoration and research, hunter education, and shooting range enhancement and development. Some good news is that state agencies have already used excise tax funds to support development of nearly 800 shooting ranges across the nation.
"Having state agencies use these funds to increase capacity is key to the future success of the shooting sports," notes Ben Berka, who serves as the executive director of the Scholastic Shooting Sports Foundation. "Many state agencies have done tremendous work expanding capacity but more needs to be done to keep up with the substantial interest and growth in shooting sports."
Several factors make utilizing excise taxes to build or expand ranges a reality. Legislation supported by the National Rifle Association and the Association of Fish and Wildlife Agencies in 2019—the Target Practice and Marksmanship Training Support Act—has made it easier for state agencies to use excise tax funds for such purposes and agencies are starting to take advantage of the new incentives.
Bill Cline, who oversees the Florida Fish and Wildlife Conservation Commission's public shooting range program, has put these dollars to work in his state to meet the growing demand for safe target shooting experiences for new and avid shooting sports participants. "In Florida, we manage 11 shooting ranges throughout the state that were built in part using excise tax funding through the Wildlife Restoration program. Our newest range, the Palm Beach County Shooting Sports Complex, was built using federal grant funds from the Wildlife Restoration Program as well as through support and funding from the NRA and other partners. This state-of-the-art facility, one of the largest in Florida, is safely supporting the needs of hunters, hunter-safety students and target shooters in south Florida."
Along with new legislation that makes it easier to utilize funds, the surge in firearm and ammunition sales will provide a record amount of excise tax funds that will be allocated to state agencies in 2022. It is estimated that, for the first time ever, more than $1 billion in excise taxes will be collected on firearms and ammunition this year. The record collections will provide an additional $300 million to state agencies in 2022 that could be put toward range enhancement and development projects. (Watch for news on this once the U.S. Fish and Wildlife Service announces the allocations to state agencies at a later date.)
Although manufacturers write the actual excise tax checks, it is the consumer who truly pays the tax. At the retail level, approximately 75 percent of firearm and ammunition sales are coming from non-hunting purchases. In other words, the vast majority of the billion dollars going to state agencies is coming from target shooters and those interested in self-defense. Armed with that knowledge, it is easier for state agencies to justify allocating more resources to future range enhancement and development projects.
Manufacturers who pay excise taxes are interested in seeing more ranges built with these funds. Pete Brownell, chairman of Brownells, notes, "It is great to see such growth and interest in the shooting sports. However, we must ensure local facilities are available to accommodate the millions of new gun owners ready to have fun at the range and learn proper firearm safety. Utilizing these industry-provided funds makes perfect sense to expand range capacity to meet this demand."
As a large payer of excise taxes, SIG Sauer understands the importance of putting the funds to good use. "Here at SIG, we enjoy supporting conservation efforts and thank state wildlife agencies for all they do to maintain healthy habitats and wildlife populations," said Tom Taylor, CMO and executive VP commercial sales at SIG Sauer. He continued: "As the majority of excise taxes are coming from target shooters, there is a real need to give back to these primary payers by expanding range capacity and providing clean, safe, local places for target shooters to enjoy."
With sales and participation still going strong, and many people buying their first gun, it is important for current target shooters to help teach the next generation about firearm safety, the importance of practice and the joys of recreational target shooting. Visit the NRA Range Services Department at rangeservices.nra.org to find a local place to go target shooting then ask someone new to come with you to the range in 2022.
Be sure to check your state wildlife agency's website for its list of available shooting ranges as well. If there is not a convenient option for you, contact your state agency and let them know of your interest to have more local opportunities to target shoot.
NRA Public Range Fund
Established in 2009, the NRA Public Range Fund is a grant-matching program that encourages city and county governments as well as state and federal agencies to work with the NRA to build and improve public ranges across America. While they are frequently tapped for physical improvements, funds also permit qualifying agencies and local governments to improve community relations and address any range-related environmental issues. Grants are awarded on a 50/50 matching basis; 50 percent of project costs are provided by the applicant with the remainder provided by the fund. In-kind services, such as labor and equipment, may count toward an applicant's 50 percent contribution. Projects including Pittman-Robertson funds cover 90 percent of the applicant's share with the remaining 10 percent coming from the NRA Public Range Fund. For more information, visit rangeservices.nra.org/funding-grants.
Outdoor Stewards of Conservation Foundation
Launched in 2021 and headed by the author, Jim Curcuruto, the Outdoor Stewards of Conservation Foundation Inc. is a 501(c)(3) nonprofit with a mission to use research-based communication and engagement programs to recruit the next generation of hunters, anglers and target shooters (HATS) and promote the fact that HATS are the primary funders and stewards of land, fish and wildlife conservation in America. Contact Curcuruto at [email protected]; 203-450-7202 or visit stewardsofconservation.org.