by
posted on November 17, 2015
Support NRA American Hunter
DONATE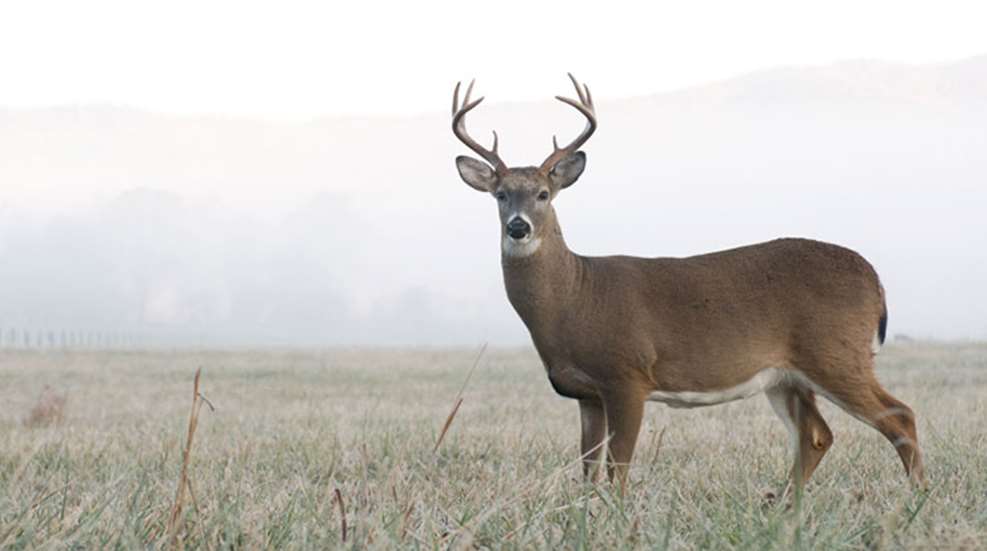 Deer populations are local affairs, but there have been some surprising regional trends hunters should be aware of. To get to the bottom of what's going on, Brian Murphy, president of the Quality Deer Management Association (QDMA) and his staff crunched all the state-provided deer population data and found that deer populations over the past few years have stabilized across much of the Northeast and South, but have fallen overall in the Midwest. Murphy says these findings didn't surprise him, as he has been watching for whitetail herds nationally to peak and level off or decline slightly for some time, but some of the regional factors involved have surprised and even worried him.
To showcase the trends Murphy compared the 2013-14 deer season, which is the most recent data available from all the states, to the 2003-04 season. They found that:
• The Southeast shot nearly identical numbers of bucks in 2003 and 2013. The difference was only 17,794 bucks (1 percent).
• The Northeast also shot nearly identical numbers in 2003 and 2013 with a difference of only 18,011 bucks (3 percent).
Interestingly, the Southeast and Northeast shot nearly the same number of bucks in 2003-4 and 2013-14, but the age structure was very different in 2013. In 2003, yearling bucks made up almost half of the bucks killed, and bucks that were 3½ years old and older only accounted for about 20 percent of the kill.
"However, by 2013 those numbers were nearly equal at 36 and 34 percent, respectively. It's amazing. These two regions are shooting approximately the same number of bucks today as they did in 2003, but hunters are shooting many more 2-5-year-old bucks now," said Murphy.
The Midwest is a different story. In the Midwest the buck harvest declined by more than 125,000 bucks from 2003 to 2013.
Murphy cites five major reasons for the Midwest's decline: 
1. Hemorrhagic Disease
There was a record hemorrhagic disease (HD) outbreak in 2007 and another in 2012. HD tends to hit the older deer in a herd particularly hard.
2. Severe Winter Weather
There have been several severe winters recently.
3. Intentional Herd Reduction
Several states opted to reduce their deer herds during the past decade. This has changed. "In the Midwest today, only one state wildlife agency (Indiana) says it is trying to reduce the deer herd, the others are either trying to stabilize or grow their herds," says Murphy.
4. Falling Fawn Recruitment
"Eight states in the Midwest measure fawn recruitment rates today. In my opinion, every state should be monitoring this important statistic," said Murphy. "Back in 2005 only five of the eight states measured fawn survival, and it has dropped in all five from 2005 to 2014."
5. Habitat Loss
"The U.S lost over 25 percent of its USDA's Conservation Reserve Program acreage from 2007 to 2014," said Murphy. Basically, this land was put back into agricultural production because corn and soybean prices went up. The Midwest alone lost over 5 million acres of CRP. Corn prices are currently down, but have fluctuated wildly over the past decade.
Meanwhile, the Northeast lost 17 percent of its CRP and the Southeast lost 20 percent; however, overall CRP is less of a factor in these regions, so the impact on deer populations has been less noticeable.
Murphy said, "Some states, like Kansas, have more deer today than a decade ago and others like Kentucky are shooting a lot more bucks today than a decade ago. However, most Midwestern states are dealing with changes in their deer herds and habitats, which is resulting in disgruntled hunters."
In much of whitetail country, deer management is in a more different place today than it was a decade ago. As deer herd size has changed, so have harvest goals, and many hunters are frustrated by this.