by
posted on December 20, 2015
Support NRA American Hunter
DONATE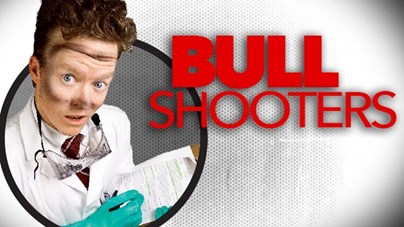 The Question
I want to shoot coyotes but I don't want to destroy the hide, so what's the best load to use?
The Expert Deferral
I've shot a few coyotes, but I'm no means an expert. I reached out to Fred Eichler, the host of Predator Nation, and one of this country's most experienced predator hunters, to see what he uses. 
Fred didn't hesitate for a second with his recommendation: ".223 Hornady Superformance—I love that. That 53 gr. V-MAX is just ridiculous. That's a destructive bullet, but what's cool is that that bullet was designed for a predator round. It's a pretty awesome round for minimal hide damage, but the polymer tip increases the ballistic coefficient and is just destructive when it hits—2-6" [of penetration] and it's done, so you get no real blow-out and I'm not having to sew-up hides."
The Details
This load is advertised at 3465 fps from a 24" barrel is still moving at 2180 at 400 yards. If you don't use a .223, Hornady loads its Superformance V-MAX in .222, .22-250, and .243 Winchester.