Support NRA American Hunter
DONATE
Here are the top new innovative archery products, straight from the 2018 ATA Show floor.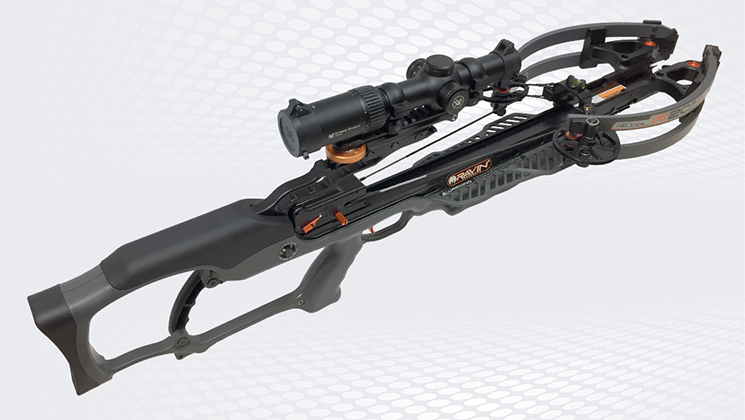 1. Ravin R20 Crossbow
One of the most expensive new bows of any category at the ATA show this year was Ravin Crossbows' new R20 crossbow, which builds on the company's revolutionary R15 model introduced last year. Ravin improved its fit and finish, added an easier-to-use ambidextrous safety lever and an innovative jack plate, allowing shooters to physically dial the scope's angle up to increase the bow's range without messing with the scope's zero. Most notable to this 6-inch wide axle-to-axle crossbow, however, is its speed, which is a silly-fast 420 fps. MSRP: 2,649.99; ravincrossbows.com.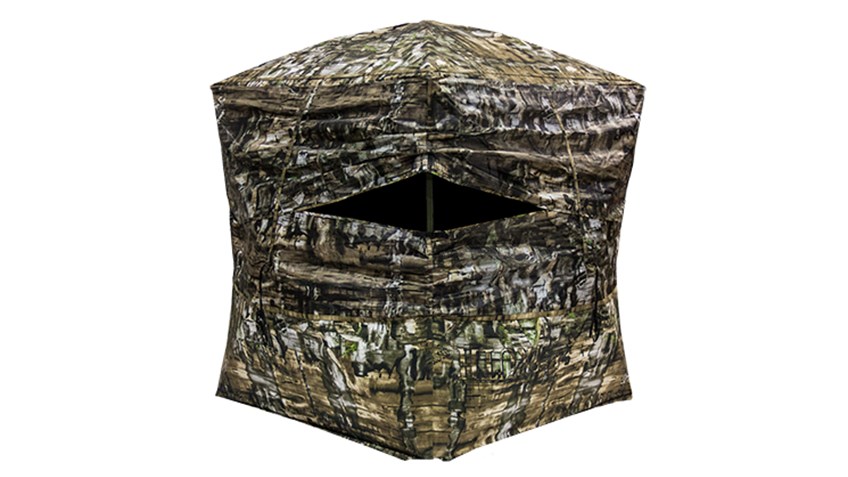 2. Primos Double Bull SurroundView 360°
Likely the coolest product debuted at the 2018 ATA Show was the Primos Double Bull SurroundView 360° portable ground blind. Dubbed as the "blind without a blind spot," the SurroundView 360° looks like an ordinary blind from the outside, but on the inside looking out, it's far from a dark cave with a limited view like other blinds. Rather, it utilizes a see-through fabric to allow complete visual awareness without the need to open windows. The result is a ground blind that lets hunters feel like they are sitting in the middle of bright woods with a 360-degree, unencumbered view of their surroundings while remaining completely hidden from animals' view. It's nothing short of amazing, and I expect it will revolutionize the ground blind market. MSRP: $499; primos.com.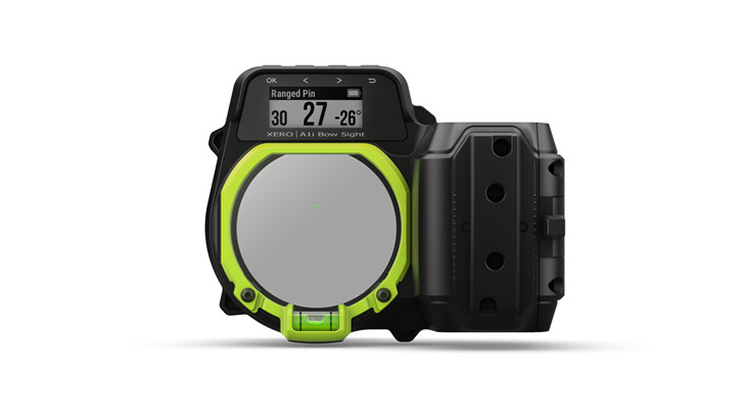 3. Garmin Xero A1i Bow Sight
Another product in the revolutionary category is Garmin's new Xero A1i Bow Sight. Featuring an onboard laser rangefinder that's infrared, which cannot be seen by human eyes and therefore remains legal, the Xero A1i instantly ranges the distance to the target, compensates for angle and lights up the dot that should be used for the correct range. It eliminates virtually all guesswork by the shooter, and because the range can be pressed while at full draw, there'll be no more fumbling for a rangefinder when an animal appears suddenly or changes locations. With the Xero A1i, hunters can simply draw, press the range button and shoot. From there, the unit sends signals to other Garmin products, such as its Fenix watch, that will save and mark the position of the arrow after it's fired, via GPS. It's only downside? It's pricey. MSRP: $999.99; garmin.com.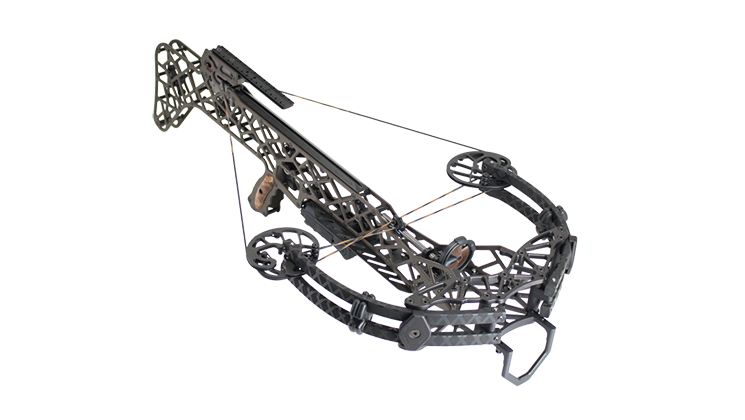 4. Gearhead X16 Tactical Aluminum Crossbow
Gearhead's new X16 Tactical Aluminum Crossbow is similar to the company's previous innovative models, except that the riser can be removed from the frame with a simple turn of the knob. As such, the entire high-performance bow packs down into a tactical backpack. What's more, the ultra-lightweight, skeletonized aluminum crossbow has what I think is the best trigger in the business—it breaks at two pounds. The three prongs of the X16 Tactical's capture arrow rest are tipped with spring rollerballs, so there's very little friction. All told, the X16 Tactical is quiet, lightweight, accurate and is now packable. MSRP: $1,699; gearheadarchery.com.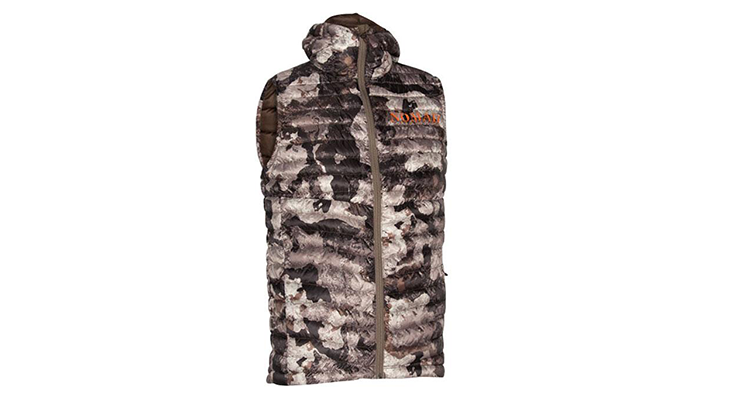 5. NOMAD Duo-Down Hoodie Vest
The ATA Show features tons of new apparel, but I really liked some of the lightweight, reasonably priced stuff from NOMAD—in particular, its Duo-Down Hoodie Vest. Weighing only ounces, it's packable, yet because its filled with down, it's amazingly warm. The down has been coated with a water repellant film, therefore it will continue to keep you warm even if the vest gets wet. Plenty of times while hunting, all I need is a vest, but I like a hood to keep the wind and sun off the back of my neck. The Duo Down Hoodie Vest does just that. It comes in a sweet new brown-based camo pattern called Veil Cervidae. In sum, I want it. MSRP: $109; nomadoutdoor.com.