by
posted on June 1, 2020
Support NRA American Hunter
DONATE
Most hunters enjoy buying a new-in-the-box rifle for the upcoming season. After all, preparation and the jubilant emotions that accompany it, are pivotal in creating an enjoyable overall experience. There are times, though, when buying new is infeasible, or even undesirable. Usually, it involves budgetary concerns. Thankfully, the used-gun market is rife with good deals on well-designed arms. What's more, many of the bolt-action rifles encountered will have minimum mileage—especially if it's chambered for an expensive or magnum cartridge.
That said, as with purchasing a secondhand vehicle, you must be vigilant to avoid getting a lemon. It goes without saying that you should inspect rifle thoroughly. Here's what I do. First, after confirming the rifle is empty and removing the bolt, begin the inspection at the muzzle. Is the bluing gone, or are there nicks or gouges to the crown that might affect accuracy? If so, move on. I'm looking for signs of extensive firing, abuse and neglect. The same applies to the bore, which I view from the receiver end with the aid of a flashlight or bore light at the muzzle. Unless the bore is pitted, a dirty bore isn't a concern—a thorough cleaning can remedy that. A bore scope is beneficial here, as it'll magnify issues invisible to the naked eye. Also look for bulges in the barrel.
Next, inspect the bolt, magazine and controls (i.e. safety, trigger, magazine release, etc.) for signs of wear and, as far as the latter is concerned, functionality. I would also suggest a quick internet search to see if there was a recall—usually, these are associated with the trigger and/or safety. Examine the stock for deep gouges, which can be indicators of neglect (or drops), as well as cracks behind the tang and bottom metal. A cracked stock must be repaired or replaced and, again, signals trouble. Aesthetics notwithstanding, cosmetic scratches are of little concern.
If all of the above checks out, you're probably good to go. For the novice, another option is to have a trustworthy, skilled gunsmith inspect it. Usually, most will do so for a nominal fee. Consider it money well-spent.
When it comes to selecting a rifle, there are several models I'd recommend. Some are well known, while others are often overlooked. All are detailed below. Having owned and/or evaluated them throughout the years, these are the ones that consistently performed well and, given their quality, are most reasonably priced on the secondhand market. Of course, selecting only five forced the omission of many others. That's unavoidable. Now, here are my top 5 picks.



1. Weatherby Vanguard (Series 2)
Clamoring for a Weatherby but can't afford a Mark V? No problem. Purchase a Japanese-made Vanguard Series 2 rifle in one of the standard chamberings (up to .338 Winchester Magnum), or a brainchild of Roy Weatherby. Vanguards debuted in the late 1960s and early 70s, and seemingly countless variants have been created to satiate the desires of any hunter. I, however, found the accuracy of the original Vanguard rifles to be unimpressive. That, along with other characteristics, were bettered with the Series 2 rifles, which debuted in 2012. Although they're still manufactured, and a deal even at full price, I've located secondhand Series 2 rifles in common calibers for as low as $329.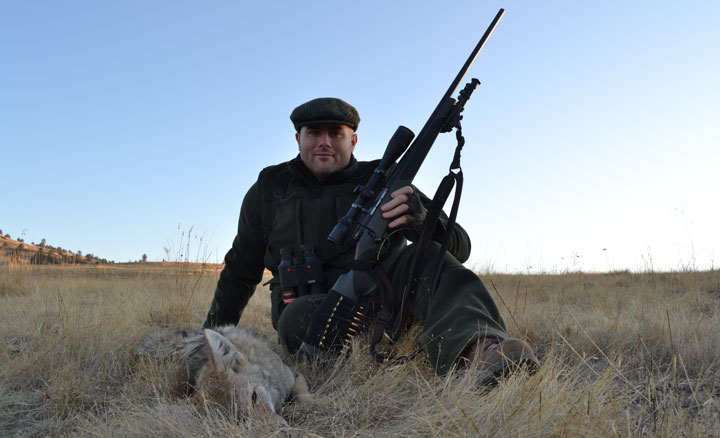 Like the original models, Vanguard Series 2 rifles sport a sightless, cold-hammer-forged barrel; a forged, machined receiver with an integral recoil lug, drilled and tapped to accept Model 700 bases; a fluted, one-piece bolt with gas ports and dual-opposed locking lugs for a 90-degree bolt lift; and an internal magazine with a hinged floorplate. Upgrades to Series 2 rifles include: an adjustable, match-grade, creep-free, two-stage trigger; a three-position safety; and a synthetic Monte Carlo Griptonite stock with purchase-enhancing inserts and a palm swell (on non-wood-stocked models). They're also accompanied by a sub-MOA accuracy guarantee. Mine will half that.
In sum, for the money, it's difficult to top a Weatherby Vanguard Series 2. My Synthetic rifle in .257 Weatherby Magnum is among my most accurate rifles, yet it was relatively inexpensive. It's increasingly my go-to rifle for hunting mule deer, antelope and even whitetails where I anticipate a lengthy shot. It has even saved the hunt of a fellow gunwriter whose rifle—costing several times as much—delivered accuracy incapable of ethical hunting.


2. Tikka T3
Owned by Beretta Holdings, Sako-made Tikka rifles are imported into the U.S. via Beretta U.S. Corp. The Finnish company has and continues to manufacture a variety of long guns, however for me, the T3 bolt-action rifle series, which emerged in 2003, and its replacement, the T3x, are the standouts. Between the two models I counted 27 variations, so you'll find one that fulfills your needs—from shooting varmints and hunting predators to chasing high-country mule deer and trekking across Africa, you're covered. I've owned a T3 Hunter in .338 Federal, which I restocked with a thumbhole variant from Boyds Gunstocks, Inc., and a T3 Varmint in .22-250 Remington. I've also tested one in .270 Winchester. All were utterly reliable and superbly accurate. Best of all, they were affordable—quality T3 Hunter rifles usually cost $500 to $600, with less-common calibers (i.e. 6.5x55mm, .338 Federal, Winchester Short Magnum series, etc.) commanding a premium. T3x rifles cost considerably more. For the sake of economy, let's look at the elder T3.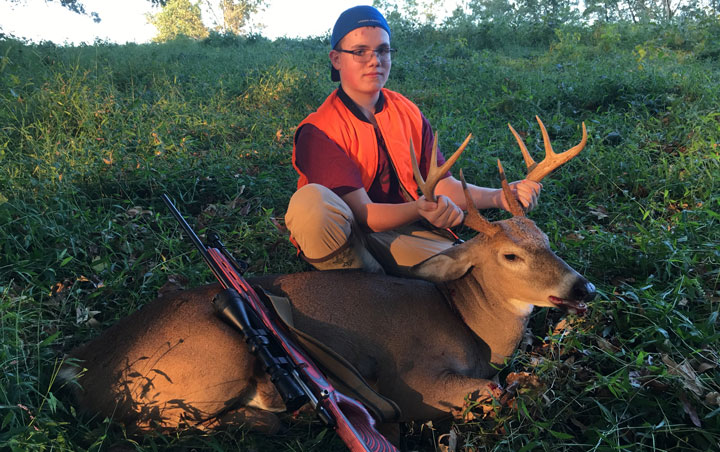 What do you get for the price? The T3 has a machined, steel receiver with an integral scope rail; a separate, oversized steel recoil lug; a cold-hammer-forged barrel; a two-position safety; a crisp, single-stage trigger; a smooth bolt with dual-opposed locking lugs and a separate handle; a Sako-style extractor and a plunger-type ejector; a wood (laminate or hardwood) or synthetic stock; and a polymer, detachable-box magazine.
In full disclosure, before purchasing a T3, contact the company with the prospective rifle's serial number to ensure it wasn't part of the recall concerning 2003 to 2004 models. If it's not, and the price is right, you'll get a long-serving rifle that'll provide eye-opening accuracy.

3. Remington Model 700
No rifle roundup would be complete without the venerable, American-made Model 700. Introduced in 1962—alongside the 7mm Remington Magnum cartridge—millions of 700s have been manufactured to-date, and in every imaginable configuration. With no signs of slowing, that number continues to grow daily.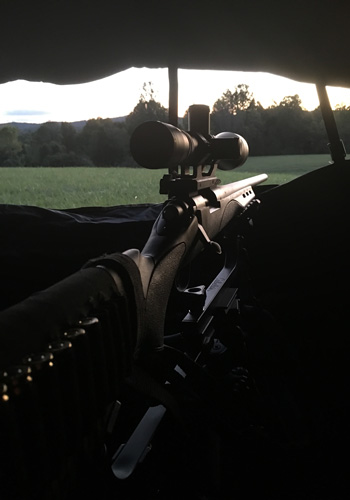 Because of the diversity of Model 700s produced since the 1960s, selecting a single configuration would be pointless. Instead, I'll offer a few suggestions. For example, the traditionalist who prefers high-gloss walnut paired with white spacers, will find the Model 700 Custom Deluxe to be magnifique. Riflemen who enjoy tinkering with lesser-known cartridges or want to be the hunter in camp with a unique chambering, will also like it; it has been chambered in .17 Remington, .264 Winchester Magnum, .300 Savage, Short Action Ultra Magnum and Remington Ultra Magnum families and 8mm Remington Magnum, to name a few. Meanwhile, the long-trekking backcountry hunter might locate the Model 700 Titanium Ultimate Lightweight, which was manufactured between 2001 and 2006 and weighed 5¼ to 5½ pounds, thanks to the extensive use of titanium and Kevlar. Then there's the Sendero for the long-range hunter, and the Xtreme Conditions Rifle (XCR) for he or she who hunts anywhere, anytime. And this is only the beginning.
Due to the variety of Model 700s and the time over which they were manufactured (many of which I've owned and/or evaluated), there are few commonalities among them. Two general points of similarity, however, are a round receiver manufactured from bar stock, and a separate recoil lug sandwiched between the barrel and receiver. The trigger (and safety), barrel, sights (or lack thereof), magazine, bedding and stock differ widely. Further increasing diversity is the endless aftermarket add-ons available to customize Model 700s—one reason shooters and hunters prefer it. One thing is consistent though; as you'll see, 700s retain their value. That speaks volumes. I know I've found favor with them.


4. Kimber 84M/8400 Montana
If you cannot carry or hold a heavy rifle, or if every ounce counts for an extreme excursion, there's no factory-made substitute for Kimber's Montana-series rifles. Available in the 84M (accommodating .223 Remington and .308 Winchester-length cartridges) or 8400 (WSMs and .30-06 Springfield-length chamberings) action sizes, the rifles pair an ultralight, carbon-fiber stock with a satin, stainless steel barreled action. Weights run from 5 pounds, 2 ounces to 6 pounds, 2 ounces. Other features include: a match-grade chamber; pillar and glass bedding; a full-length Mauser claw extractor; a three-position Model 70 wing-type safety; and a blind magazine.

Kimber Montana rifles are still manufactured, and there have been upgrades, such as a threaded barrel for the addition of a suppressor or muzzle brake. The stock is also now Moss Green. Price is currently $1,427, regardless of the caliber. On the secondhand market, though, you can frequently find older (but gently used) Montana rifles for $700 to $1,000, depending on condition and chambering. As you'd expect, large calibers generate hearty recoil in the Montana, so they're seldom shot. Less-popular calibers generally sell for the least, too. As an example, I got a .325 WSM in excellent condition for a steal due to the caliber's low demand and stout recoil, which left extra funds for Mag-na-port to port the barrel, as well as for me to buy a scope and loading supplies.


5. Nosler M48 TGR
Best known for its top-tier hunting bullets, Nosler has been manufacturing semi-custom rifles in Bend, Ore., since 2005. Since then, the company has produced a fairly extensive line of rifles designed to withstand the worst that you'll encounter afield. None, though, exemplify this as well as the M48 Trophy Grade Rifle (TGR). I know well, as I put one through its paces on a South African safari, multiple comprehensive evaluations and frequent hunts in Virginia.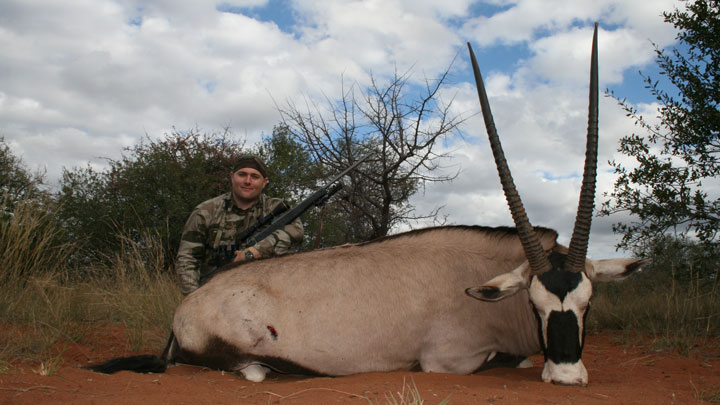 Want to guarantee performance from a rifle, no matter what? Build it like the TGR. Like the rest of the bolt-action series, the TGR is built around the company's own action, which is either investment cast (short-action) or machined from a billet (long-action), with an integral recoil lug and full-length anti-bind rail. The receiver is coated with NIC Industries' Cerakote. The 24-inch, hand-lapped, chrome-moly Pac-Nor barrel is Cerakoted and uses standard Remington M700 threads; the receiver is drilled and tapped in that pattern, too. Model 700 bases are universal—smart! Moreover, there's a fluted, one-piece bolt with dual-opposed locking lugs with an AR-15-style extractor and Model 700-type ejector. The interior of the bolt and components are coated with a dry lubricant Micro Slick. Nosler chose a Rifle Basix single-stage trigger with a two-position safety for the TGR—basic in operation, but of high quality.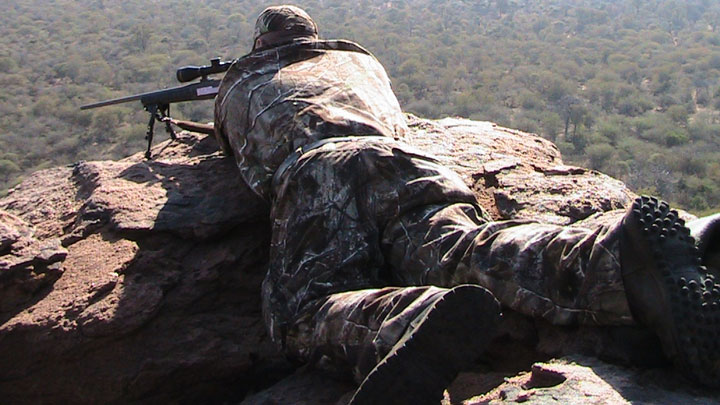 To prevent accuracy-robbing movement, the barreled action is bedded with Marine-Tex, and there's a full-length aluminum bedding block inside of the Bell & Carlson stock, which is structural urethane with aramid, graphite and glass fibers. The TGR has a blind magazine. Calibers range from .243 Winchester to .35 Whelen.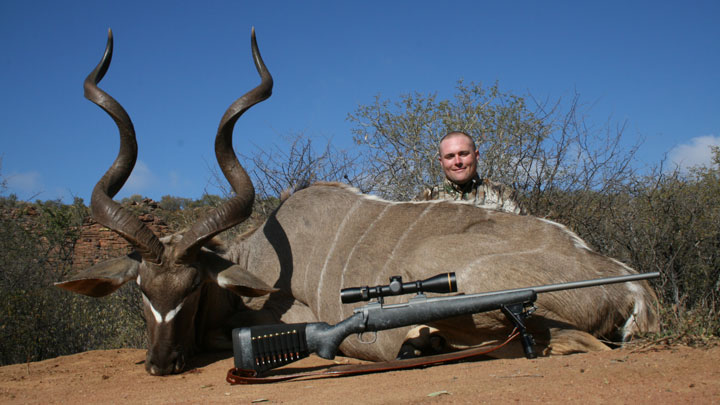 When sold new, retail prices for the TGR ranged upward of $1,900, and on the used market today they cost only slightly less. The least expensive rifle I located was $1,200. But it's a rifle that'll easily serve a lifetime through whatever you (and mother nature) can dish out. To me, it's worth the price.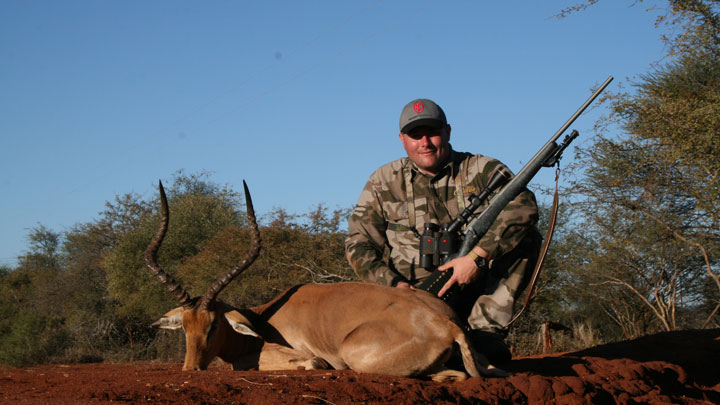 Thanks to clever marketing, the natural inclination is to buy new. But, as you've learned from this article, the used market has excellent options across the price points. When searching for a "new" hunting rifle, I'd start with used.