by
posted on June 9, 2011
Support NRA American Hunter
DONATE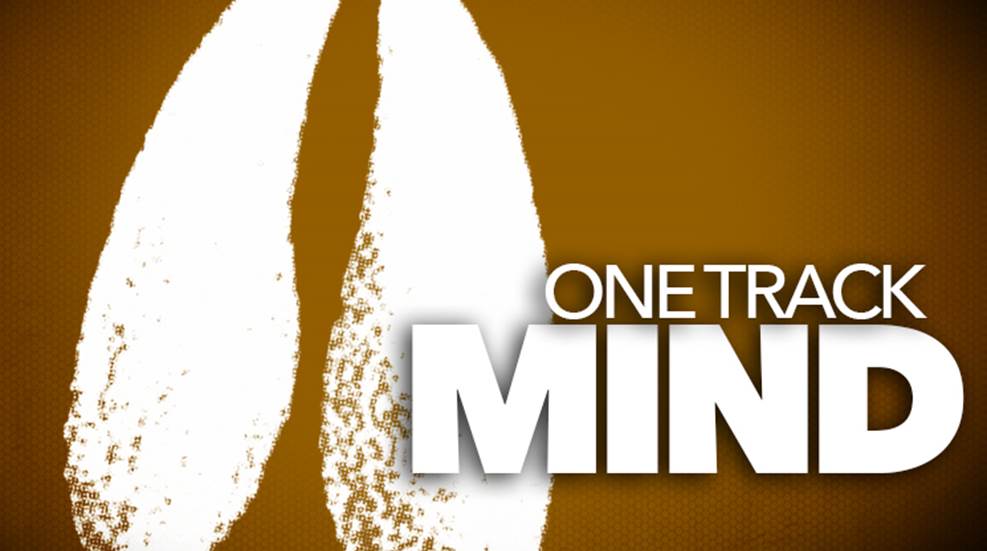 Randy Walk, the president of Hoyt, was kind enough to answer some questions about his company's new carbon bows, and American Hunter magazine Executive Field Editor Frank Miniter was kind enough to share those answers with One-Track Mind. Here's what he had to say in the exclusive interview for an article in the August issue of Hunter.
Frank Miniter, Executive Field Editor:
I've been told the carbon technology for the Carbon Element (and Matrix) was developed in the mountain biking industry. Is this true?
Randy Walk, President of Hoyt:
The technology that we use to build the Carbon Element and Carbon Matrix risers is an extremely high tech, advanced, proprietary technology. After a tremendous amount of research and development, including 18 plus years of working on carbon bow prototypes, we discovered this technology to be second to none and truly allowed us to bring a carbon bow design to the market that we believed in with 100% confidence. All of the other carbon bow prototypes that we had built in years past with ordinary uses of carbon, were just simply that…ordinary with high vibration and noise, which no bowhunter or archer wants in a bow. Through the use of our new technology we were able to create a shooting platform with simply no vibration and noise that was featherlike in design and stronger and more durable than imaginable.
The carbon technology we use in our carbon riser designs was not developed in the mountain bike industry. We tailored this technology to be specifically utilized in our carbon riser designs for the specific purpose and function of a bow handle.
Q. Was there a light bulb-going-on moment that led to this design?

A. As I mentioned, Hoyt has been working with carbon bow designs for 18 plus years. During those years there have been numerous prototypes and designs and research project after research project. It was becoming frustrating working with ordinary carbon designs because they never worked for a bow handle. There was so much vibration and noise created through the ordinary carbon design that it didn't provide any real benefit, in fact, it created more problems.
At Hoyt, we have an intense focus on never putting anything in the market that is a gimmick or that doesn't provide a true benefit to the archer or bowhunter. Sure we could have introduced a carbon bow many years ago, but it wouldn't have been anywhere close to our standards. So, like all R&D projects that we work on, we continued to push forward researching, developing and looking for technologies and innovations that would allow us to engineer and design a carbon riser that capitalized on the benefits of carbon without sacrificing the feel and shoot ability of the bow.
I wouldn't say that there was a single "light-bulb" moment for this marathon R&D project but rather years and years of research and development that continued to lead us down the right roads until we finally got where we knew we needed to be. Simply put, it was a marathon, but as with the other R&D marathons we run it was certainly one worth running and the outcome was so rewarding. I suppose if there was a "light-bulb" moment for us it was when we shot our first prototype of our new carbon bow design and were left speechless. After our rigorous testing of this prototype, we knew we had it. Our years and years of research had paid off and we could truly put a carbon bow design into the market knowing with certaintiy that it had huge benefits and advantages for archers and bowhunters.
Q. Anecdotally, I've heard you can't make enough of these bows. My local bow shop even says it's his top-selling bow. How would you describe its reception?

A. Because of the true benefits and advantages of our carbon bow design, we knew that it was going to have a very strong reception and the demand great. However, I don't think we could have fully understood or planned for the demand that the design and product has generated. We haven't been out of a backorder since we introduced our first model almost two years ago. However, due to the incredible demand, we had no other choice but to increase our capacity in order to keep up with the orders. It has been very exciting to see this product and technology move forward with such a rapid pace. Consumers are reaping the reward of the technology and design and experiencing the true advantage of our carbon bows.
Q.Is this bow completely made in the USA?
A. Our Carbon R&D Team partnered with a Carbon R&D Team out of Italy to fuel this high-powered research and development project. We have worked diligently to partner with some of the most technical, sophisticated and highest quality carbon manufacturing fabricators in the world. This is a very precise and specialized process requiring very specific high-tech machinery only found in very specific carbon manufacturing facilities. Due to the proprietary nature of the process we cannot discuss fabrication locations or methods but all Hoyt bows have and continue to be built in Salt Lake City, Utah, USA. In fact, due to the exceptional growth of our company, we have just built a brand new, 150,000 square foot manufacturing facility in Salt Lake City. This new state-of-the-art facility has allowed us to significantly improve all of our manufacturing processes including our state of the art machine shop, limb lamination and fabrication, specialized paint and finishing operation, custom string building, assembly production including carbon specific production lines where every single carbon bow we produce is built.
This facility also includes new state of the art research & development and engineering labs allowing our team of engineers to continue to push the envelope allowing us to maintain an intense focus on archery innovation and technology and leading the industry. We take that role very seriously and will continue to do all that we can to produce the most technologically advanced, highest quality and most innovative products that archers and bowhunters can buy. At Hoyt, we live and breathe archery. It is our love and our passion so we know our customers and what they want and expect. We expect it ourselves and are obsessively driven to innovate, engineer and design the best archery products in the world that provide a true advantage to the end user.
Q. At 3.6 pounds this bow is wonderfully light, but according to your press stuff stronger than steel. Can you give me some kind of comparison so readers will understand just how strong this hollow carbon tube design is?
A. You are right; our new carbon bows are incredibly lightweight, yet unbelievably strong. That is the advantage of carbon. Hoyt's carbon risers are the strongest and lightest designs ever. We designed and built a structure that truly optimizes the strengths of carbon fiber. We custom tailored specific carbon fiber formulations, stiffness and weights in specific parts of the riser for the best performance. There are more than 40 different carbon components in each Hoyt carbon riser, fully integrated and co-cured to make a single immensely strong but lightweight structure. It is why Hoyt carbon risers are not only so shootable, quiet and vibration free but remarkably strong. In fact, like any model bow we put into the market, they must survive a very rigorous durability and strength test. Our bows must pass a dry fire test of 1,500 dry fires at 80 pounds of draw weight and 30 inches of draw length. This torture test is performed by putting a bow in a machine that draws the bow back to 30 inches at 80 pounds of draw weight and then dry fires the bow (without an arrow). This equates to 104 ft pounds of stored energy pounding through the bow. If the riser will not cycle a full 1,500 dry fires at these specifications, it is not good enough to be a Hoyt. Our minimum dry fire number on limbs at the same specifications is 1,000 dry fires, but our high quality, laminated limbs will easily cycle the full 1,500 dry fires when testing a riser design.
We didn't lighten or ease up the testing protocol when it came to the carbon bows. They were required to pass the same testing measures and they did so with flying colors. In fact, to prove the durability of the carbon bow design, we performed further testing by running the bows over time and time again with a full size 4X4 truck and then shooting the bow immediately after. We couldn't get them to break and they proved to be the most durable, robust design we have ever engineered all at the featherlike weight.
Q. Will the cost continue to fall or have you gone as low as you can?
A. Like any and all sporting goods built with carbon, you pay more. Carbon is a very expensive material with very high standards and very specific advantages. Due to the sheer nature of carbon, the cost of it, and the intense manufacturing requirements required to build it, I don't foresee carbon bows ever being on par with bows built out of other materials. It is just a nature of the material and, like anything, you get what you pay for.