by
posted on March 11, 2021
Support NRA American Hunter
DONATE
In the midst of all the executive orders and fast-moving gun-control legislation in Congress, some might be missing out on the fact that President Biden's nominee for Secretary of the Interior—Rep. Debra Haaland—could be a disaster for hunters.
A former chair of the New Mexico Democratic Party, Haaland has only been a member of the U.S. House of Representatives since 2019. Among her committee assignments, she serves on the House Natural Resources Committee and is the chair of the Subcommittee on National Parks, Forests and Public Lands.
Of course, as the Secretary of the Interior, Haaland would be responsible for managing the nation's public lands and wildlife. That huge job includes overseeing agencies like the Bureau of Land Management (BLM) and U.S. Fish and Wildlife Service (USFWS)—both critical to hunters throughout the nation.
While President Donald Trump worked tirelessly to open more public lands to hunting and shooting, according to a Montana senator who attended a recent confirmation hearing for Haaland, "She refuses to commit to maintaining hunting, grazing, timber harvest and trapping on public lands."
In fact, during that hearing, Sen. Steve Daanes (R-Montana) voiced his skepticism about her fitness for the job.
"I'm not convinced the congresswoman can divorce her radical views and represent what's best for Montana and all stakeholders in the West," Daanes said at the hearing. "Unless my concerns are addressed, I will block her confirmation."
In fact, Daanes' concerns are very real in much of the Western part of the United States, where sprawling public lands, ranging from national parks to federal grasslands, are the main hunting grounds for many. An Interior secretary who proves antagonistic to working in the best interest of hunting could be greatly damaging to the time-honored tradition.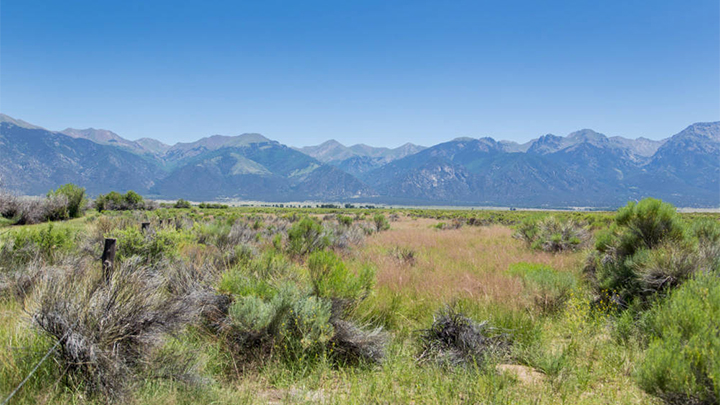 Those backing Haaland point to her Native American background and history as a hunter as proof that she'll work in the best interest of those who recreate on our nation's public lands. But time and again, Interior secretaries have been proven to toe the party line of their boss in the White House, which could be problematic in Haaland's case.
President Joe Biden has long leaned more toward the "preservation" than "conservation" side of the equation. And despite the fact that America's hunters and anglers are the nation's true conservationists since they foot the bill for most wildlife projects, Biden has never acknowledged that truth.
In fact, just about all Biden has ever said about hunting or hunters was during last year's presidential campaign, when at a town hall meeting he went on record as opposing the importation of animals hunted legally outside the United States. Such a ban is intended to stop America's outdoorsmen and women from hunting abroad—a longtime goal of the anti-hunting groups to whom Biden was pandering at the time.
One of the few other times Biden has mentioned hunting was when trying to make pithy quips about semi-auto rifles with magazines that hold more than just a few rounds. Concerning that, Biden said, "If you need more than 10 rounds to hunt, and some argue they hunt with that many rounds, you shouldn't be hunting. If you can't get the deer in three shots, you shouldn't be hunting. You are an embarrassment."
Most ethical hunters, as American Hunter readers are well aware, cleanly and efficiently take their deer with a single shot. But since Biden doesn't know anything about hunting, he can say what he wants about such topics.
Not encouragingly, Haaland already follows Biden in being a devout anti-gunner, and has supported bans on so-called "assault weapons" and other gung-ban schemes currently pushed by Democrats in Congress. By supporting such a semi-auto ban, Both Haaland and Biden ignore the many models of semi-automatic rifles used by hunters to take many game species from small to large.
When President Trump's first Interior secretary, Ryan Zinke, took office, he issued a secretarial order on his very first day that expanded "access to public lands and increased hunting, fishing, and recreation opportunities nationwide." Zinke's replacement, David Bernhardt, later made similar advancements, even signing a secretarial order that directed the BLM to "adequately weigh public access for outdoor recreation—including hunting and fishing—when determining the appropriateness of the disposal or exchange of public lands."
With Interior secretary-nominee Halaand leaving some Republicans on the Senate committee "unconvinced" of her long-term support of hunting and other recreation on public lands, the millions of hunters who utilize those lands are liable to be in for a long, hard road should she be confirmed for that important cabinet position.
---
Freelance writer and editor Mark Chesnut is the owner/editorial director at Red Setter Communications LLC in Jenks, Okla. An avid hunter, shooter and field trialer, he has been covering Second Amendment issues and politics on a near-daily basis for the past 20 years.