by
posted on October 23, 2018
Support NRA American Hunter
DONATE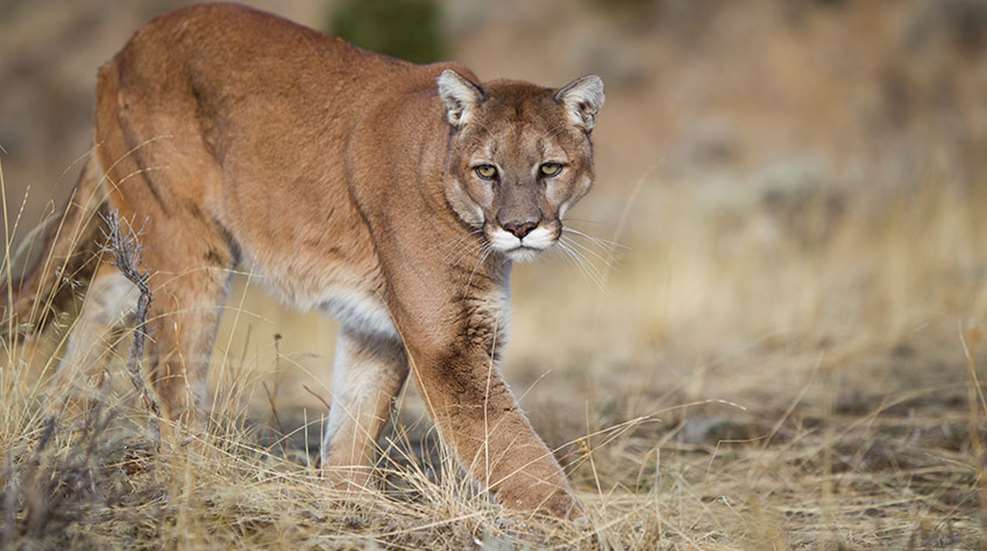 It was archery season for elk, and 16-year-old Amaya Simpson, bow in hand, along with her brother, Cole Seymour, were making cow calls in a hayfield near their home in Inchelium, Wash., hoping to catch the ear of a bull. They caught the ear of a cougar instead, and Amaya put a hole through it.
"I just kinda froze," Amaya said. "I turned around, and there was a cougar right behind my brother. I told him to run to me." With the cat only 12 yards away, and much closer to her brother, Amaya nocked an arrow and fired. Aware of a hit but unsure of its lethality, the pair immediately ran for the safety of the house and explained the situation to their parents.
After retrieving his SIG Sauer M400 rifle, Amaya's father found the wounded cougar roughly 200 yards from where Amaya had shot it and finished it off. The cougar had an arrow in its back, which had actually passed through the animal's ear on the way.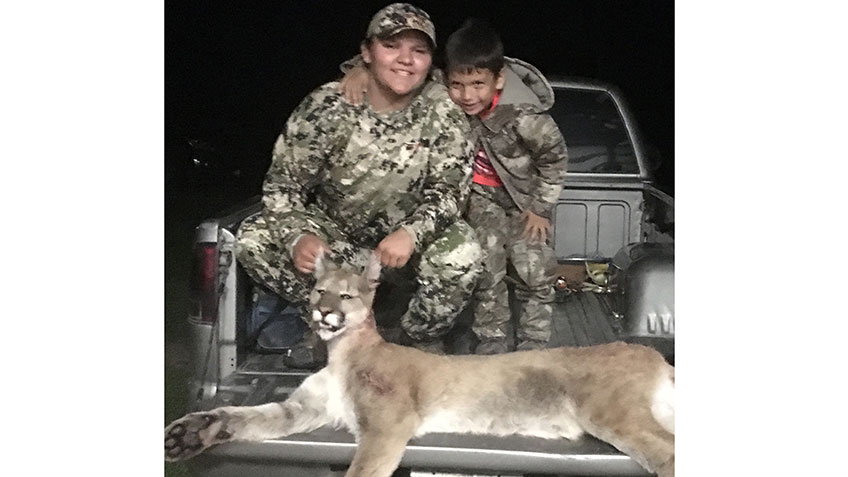 According to Amaya's mother, Francesca Seymour, this was not the first interaction the family had with mountain lions. They previously had seen three lions in the area, including one drinking from her sister's pool two weeks before Amaya and Cole's encounter.
Amaya had been hunting before, but this is the first animal she's taken with her bow, which she tunes herself. Talk about keeping a cool head under pressure!
The reservation on which her family lives has an open season on cougars. Amaya skinned the 100-pound mountain lion and is having the hide made into a rug.
According to the Washington Department of Fish and Wildlife's 2017 Game Status and Trend Report, the state's cougar population is estimated to be between 1,800 to 2,100. Since 1924, there have been 20 reported cougar attacks in Washington, two of which were fatal.