Support NRA American Hunter
DONATE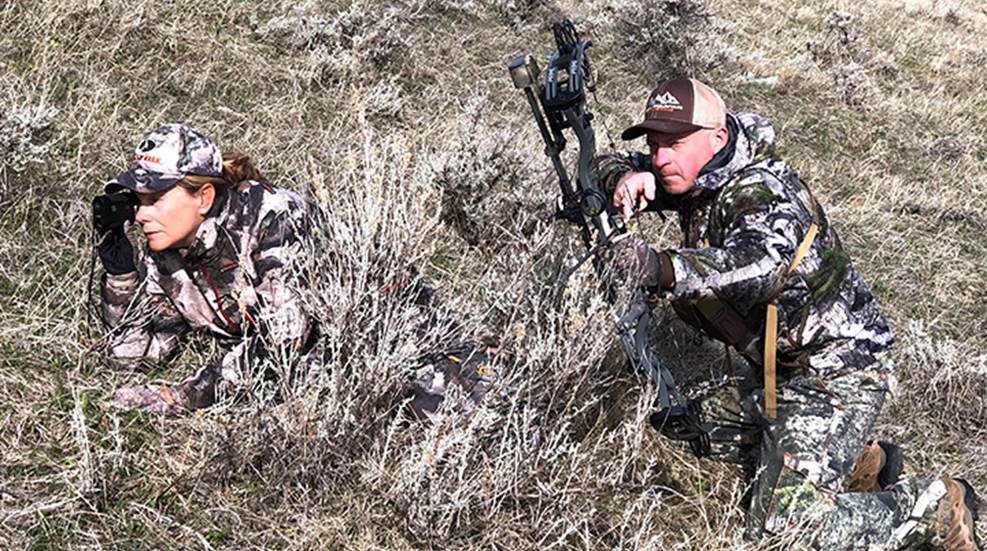 In a union there is strength, so why not team up for your upcoming pronghorn hunt? Hunting solo, whether as an individual or simply separating from campmates for the day, has merit. Nevertheless, when teamed with a vetted partner, more success is possible.
Mental Health
"Two heads are better than one" immediately comes to mind when hunting with a partner. Mental intellect is a critical factor in hunting, beginning with ambush strategies. Whether setting up a ground blind on a waterhole or watching distant pronghorns and mentally choreographing a stalk, debate can bring on a better plan. Seeing a situation through another's eyes and sharing experiences to hash out a plan for success has accomplished kills since caveman days. A partner's 2 cents should be considered.
If a trophy pronghorn is your goal, a second judgment call carries weight. Pronghorns rank with mountain goats as some of the most difficult species to trophy judge. Missing an inch on total length or the curve of a pronghorn adds up quickly on a critter with no tines to tally. Tallness aside, trying to visualize mass with a Stanley tape measure extended around the four mass measurements surely requires a second estimate for mathematical exactness. A goof here or there quickly changes a trophy to a dud and vice versa.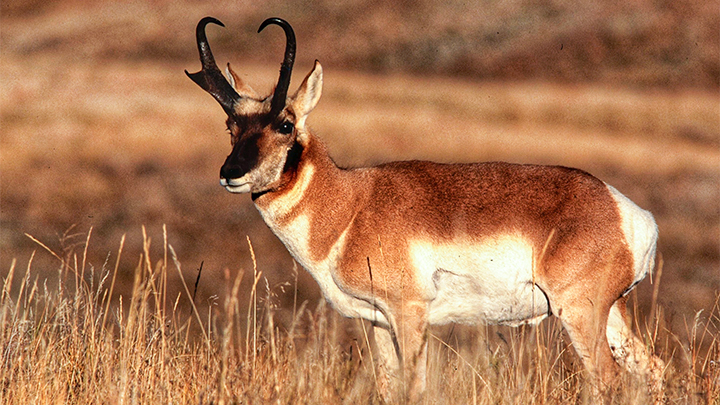 Physical Health
If the mental acuity of a pronghorn hunting team leaves you with a headache, move on to the physical nature of partnering up. Simple help back at camp is always a bonus of teamwork, but the real team shines in the field. Your colleague has more worth than simply digging a camp latrine.
For starters, stalking a lone buck or a herd requires invisibility. Your cohort could join, but his or her true value could come from a vantage point view with sharp optics. Some pronghorn backdrops lend themselves to easily recognized landmarks to lead the way out of sight. Some grassland and sagebrush environments do not. Your partner can stay high while you duck into a ravine to stalk out of sight with hunting-app help. Hand signals can help guide you right into the perfect landing for a shot.
Few bowhunting experiences rival the rush of decoying a buck into the bad-breath zone. Popular decoys, like the Eichler Antelope Decoy from Montana Decoy, set up fast and are photo-realistic. Unfortunately, Western winds or rock-solid soil could hamper keeping the decoy stable. This is where a second pair of hands comes in handy. Your hunting associate's job is to hold the decoy, spot through the mesh viewing port and even range for the shot while stabilizing with one hand. This leaves you with nothing to do but let buck fever rage through your body as you draw for the shot. Aim small so you don't miss!
After your success or miss, it is your cohort's turn in the batter's box and time for repayment for pronghorn teamwork.