by
posted on July 20, 2015
Support NRA American Hunter
DONATE
I haven't been around too many campfires where some ole' boy spouts something like: "I'm getting a 17 cuz' it's deadly out to 600 yards,"—or something like that, to which I reply: "Oh, really? Which 17 you talkin'?"
Then there's normally a long pause and some low-volume murmurs before someone else cracks a beer and changes the topic.
In my experience, .17 caliber (.172 diameter) cartridges are so new and similar that few hunters know much about them, much less have experienced their performance in the field. What follows is a primer on commercially available .17-caliber cartridges and their respective performance. (Ballistic calculations provided by Hornady.com)
The .17 Rimfires
.17 HM2 (Hornady Mach 2, aka 17 Mach 2)
Invented in 2004, this is the .17-caliber equivalent of the .22 Long Rifle. Actually, it's closest in case size to the .22 LR Stinger (a hyper-velocity .22 LR), but necked down to .17. It delivers a 17-grain bullet (consider that a .22 LR shoots a 40-gr. bullet) at 2,100 fps for 165 ft.-lbs. energy. While it out-performs the .22 LR by 500-1000 fps depending on the load), it costs more. (7.99 or so per 50 rounds). Whatever the reason, it's not very popular, and few guns are chambered for it. Savage Arms is the exception. Regardless, it's a neat little caliber that's deadly on squirrels, rabbits and beer cans.
Ballistics Results: .17 HM2 (17 gr.)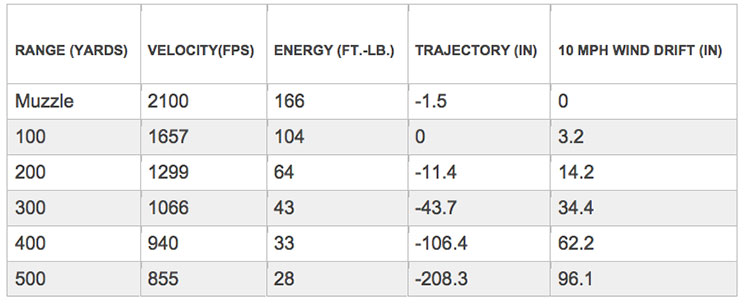 .17 HMR (Hornady Magnum Rimfire)
The .17 HMR is the necked-down version of the .22 WMR (.22 Magnum.) It was introduced in 2002 by Hornady, and has found a home as a 200-yard varmint gun. Many ammunition companies load it in 17- and 20-grain offerings (Hornady also offers a 15.5 gr. round.) While it kicks the venerable .22 Magnum's proverbial tale, a magic bullet it isn't. There is only so much a 20-grain rimfire bullet can do, so hunters should keep their shots to 200 and in, or 100 on larger varmints such as coyotes.
Ballistics Results .17 HMR (20-gr.)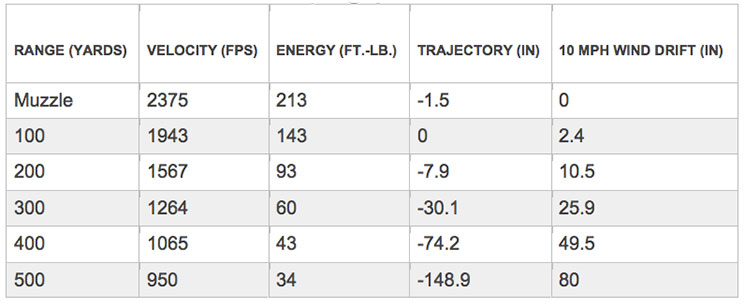 .17 WSM (Winchester Super Magnum)
Introduced in 2013 by Winchester, the .17 WSM is the most powerful of the current .17 rimfires. Developed using a .27-caliber nail gun case, it's necked down to .17-cal to send a 20-grain bullet over 3000 fps, making it a viable coyote round out to 250 yards. It's currently chambered for the Savage B Mag rifle and a few others.
Ballistics Results  .17 WSM (20-gr.)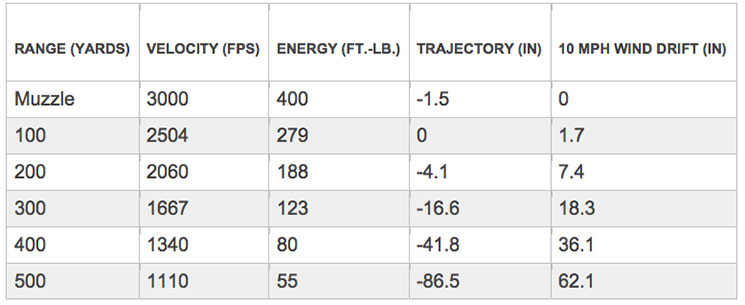 The .17 Centerfires
.17 Hornet
This .17-caliber version of P.O. Ackley's .22 Hornet was introduced by Hornady in 2011, likely to compete with Remington's Fireball. It's a bonified 350-yard coyote cartridge that's currently chambered for Savage's Model 25 bolt action.
Ballistics Results .17 Hornet (20-gr.)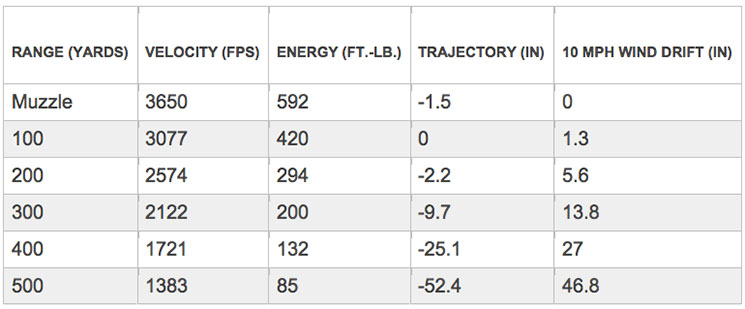 .17 Remington Fireball (aka .17 Fireball)
The .17 Remington Fireball is Remington's version of a necked-down .221 Fireball. Debuted in 2007, it sends 20-grain bullets over 4,000 fps, and is also available in 25-grain loadings. Currently Remington chambers its Model 700 in .17 Fireball and produces the ammunition.
Ballistics Results .17 Rem. Fireball (20-gr.)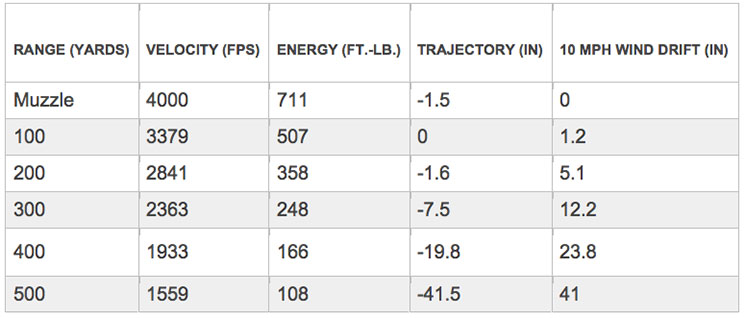 .17 Remington (.17 Rem.)
The original 17, this mighty mite was Introduced in 1971 by Big Green. It sends a 20-grain pill at 4250 fps, making it the most powerful commercially available .17 caliber cartridge. In essence it's a .223 Rem. necked down. It's a bad dude, but like the other hot .17s, it's also susceptible to major barrel fouling and crazy wind drift at long range. Still, it's a great and varmint gun out to about as far as you can see them.
Ballistics Results .17 Remington