Support NRA American Hunter
DONATE
Now in its 19th year, readers count on American Hunter's Golden Bullseye Awards to denote excellence. Indeed, these days many companies knowingly strive to hit the mark—to produce innovative products that catch our attention. After all, any product worthy of our gold standard must meet or exceed American Hunter's expectations of innovation—and they absolutely must provide hunters with value for their money.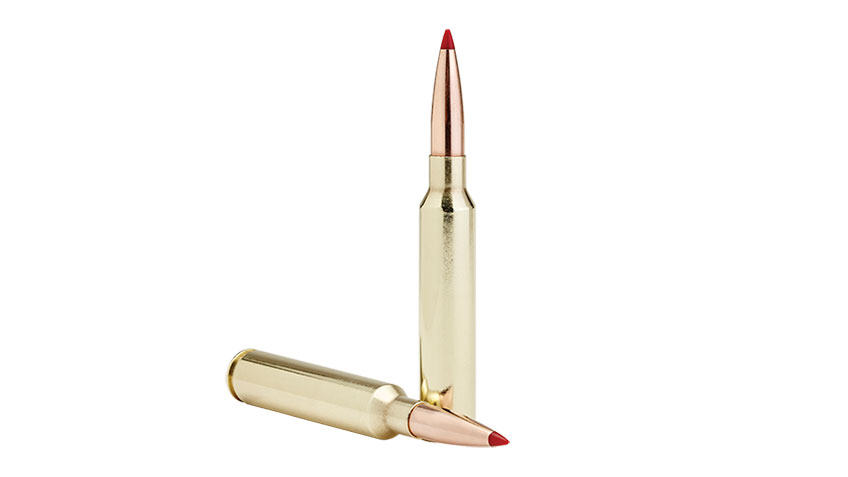 2020 Ammunition Product of the Year: Hornady .300 PRC
The Hornady .300 Precision Rifle Cartridge (PRC) is, along with its little brother, the 6.5 PRC, part of a paradigm shift in centerfire-cartridge design, one brought about by an increasingly improved understanding of internal and external ballistics, and the use of Doppler radar. As a .30-caliber magnum it is not only capable of killing big game, but also other .30-caliber magnums.
Based on a .375 Ruger, its cartridge overall length of 3.7 inches fits existing long actions and allows long and/or heavy-for-caliber bullets to be seated farther out from its case body as compared to other .30-caliber magnums, so it may accommodate not only traditional bullets but trendy, long-range designs. Its head diameter of .532 inch (same as a .300 Win. Mag.) fits within a standard magnum bolt face, unlike the .300 Norma or .338 Lapua. Its beltless case headspaces off a 30-degree shoulder for optimal chamber alignment. And unlike other .30-caliber magnums that headspace on, and are thus supported only at, a rear belt, the .300 PRC is supported fore and aft so the bullet fired from its case leaps to the rifling of the barrel with more precision.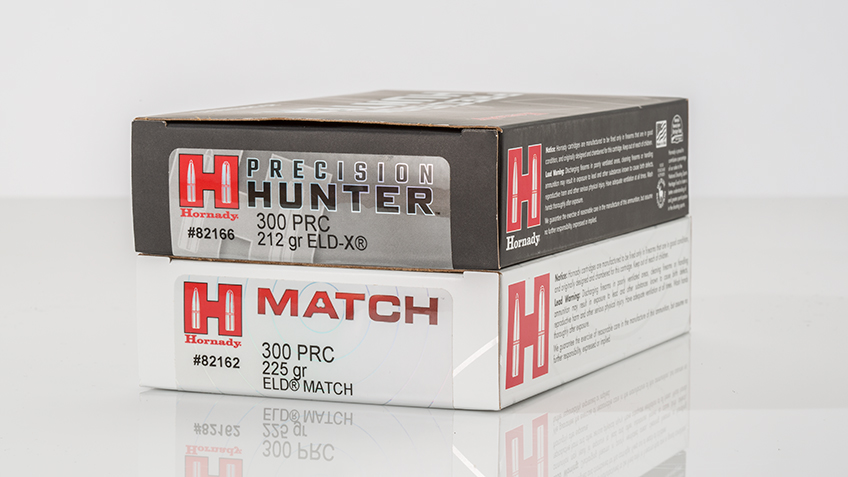 Hornady factory loadings use two modern, long-range bullets; both are heavy for caliber. We like the 212-grain ELD-X, made for hunting. It wears a G1 ballistic coefficient of .673, exits a 24-inch barrel at 2860 fps and generates 3,850 ft.-lbs. muzzle energy. At that speed, at 1,000 yards velocity is still 1551 fps; energy is 1,132 ft.-lbs. Wow. This thing'll perform magic so long as the shooter does his part. For more information, visit hornady.com.