by
posted on April 29, 2019
Support NRA American Hunter
DONATE
Mossy Oak Overwatch, the official camouflage pattern of the NRA, is now available as a finish on seven Savage rifles. Savage announced the new rifles, which include centerfire and rimfire models, during the 148th NRA Annual Meetings and Exhibits in Indianapolis held April 26-28.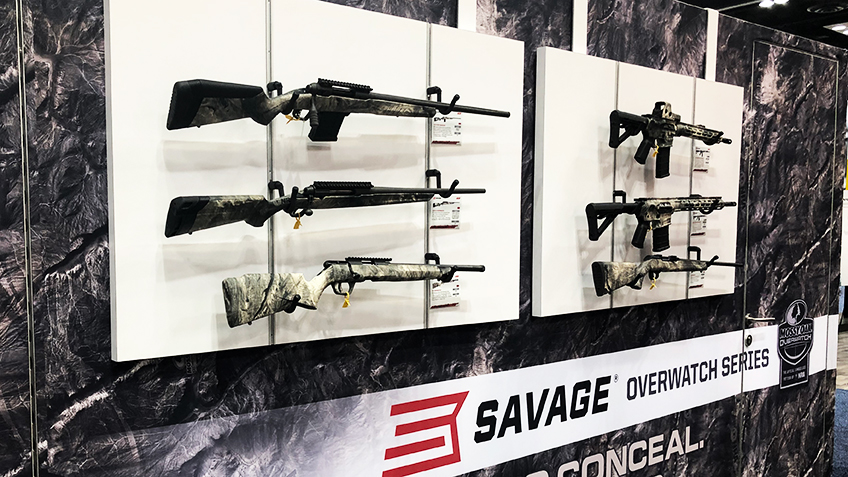 A first for Mossy Oak, the Overwatch pattern was developed entirely in a 3D modeling environment in order to render detail and terrain features that are indistinguishable from reality. Designers chose colors that amplify the details and depth of the Overwatch pattern in order to provide concealment in a variety of settings. The NRA logo embedded within the pattern is testament to Mossy Oak's support and passion for the American right to keep and bear arms, as well as its commitment to help protect America's hunting, fishing and outdoors heritage.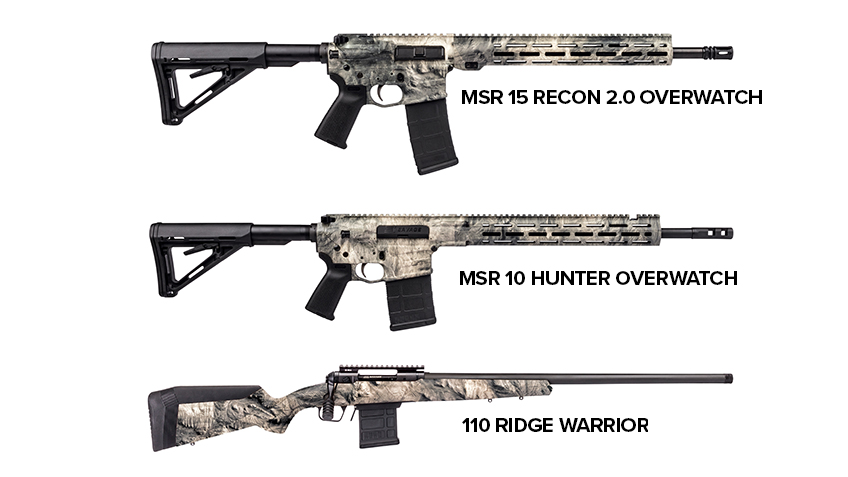 The new Savage Overwatch Series lineup includes two semi-automatic and two bolt-action centerfire rifles. The MSR 15 Recon 2.0 is chambered for .223 Rem. and has an Overwatch finish on its upper and lower receivers, as well as its fore-end. The MSR 10 Hunter has the same Overwatch treatment, and is chambered for 6.5 Creedmoor and .308 Win. MSRPs are and $1,109 and $1,599, respectively. Featuring Savage's AccuFit stock system with an Overwatch finish, the Model 110 Ridge Warrior bolt-action is available in 6.5 Creedmoor and .308 Win. MSRP is $949. The Savage Axis II has an Overwatch stock and is available in 10 chamberings from .223 Rem. to .30-06 Sprg. Its MSRP is $529.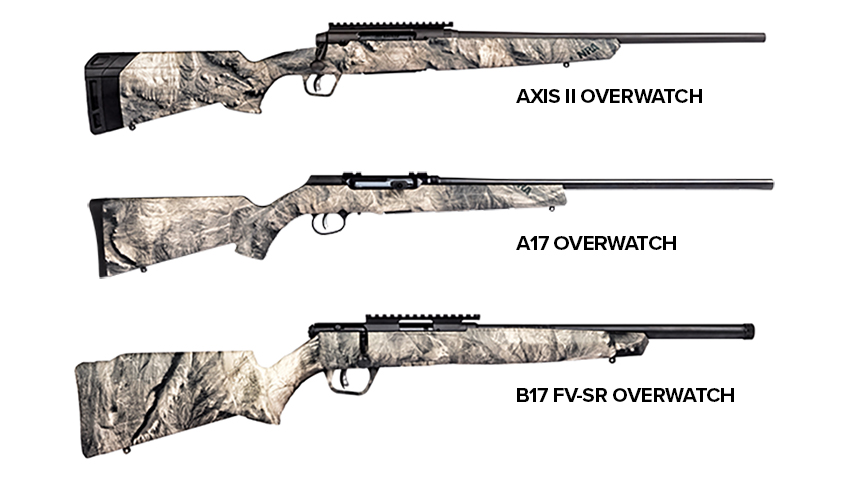 Savage Overwatch rimfires include the A22 FV-SR semi-auto in .22 LR, B-Series bolt-action in .22 LR and .17 HMR, and A17 semi-auto in .17 HMR. All have stocks with an Overwatch finish. MSRPs are $386 for the A22 FV-SR Overwatch and B22 FV-SR Overwatch, $409 for the B17 FV-SR Overwatch and $539 for the A17 Overwatch.
For more information, visit savagearms.com.