by
posted on December 6, 2022
Support NRA American Hunter
DONATE
We had cut the spoor of a group of Cape buffalo—not terribly far from that ochre green water source, more of a slimy pit—in the late morning of our second day in Tanzania's Selous Reserve. Watching our trackers work those faint tracks as if they were as evident as the printed footprints from the Arthur Murray School of Dance, I heard the familiar hissing my Dad uses to get my attention while hunting. Turning around, I saw the panic in eyes, as he grabbed the Burris 1.75-6x scope on his .458 Winchester Magnum and make a loose, rattling sound that certainly was not good.
Despite the fact that I had personally put almost 100 rounds through that rifle during load development, and that it hadn't moved at all throughout the punishing recoil, the damned rear ring came loose in the middle of the Ikuria block for no apparent reason. That wasn't the first time I'd thought long and hard about the varying brands of scope mounts and the correlative quality, but that moment sure burned itself into my brain. All scope mounting systems are not created equal, and while some may seem to work just fine on one rifle/cartridge combination, another may show the weaknesses of the design.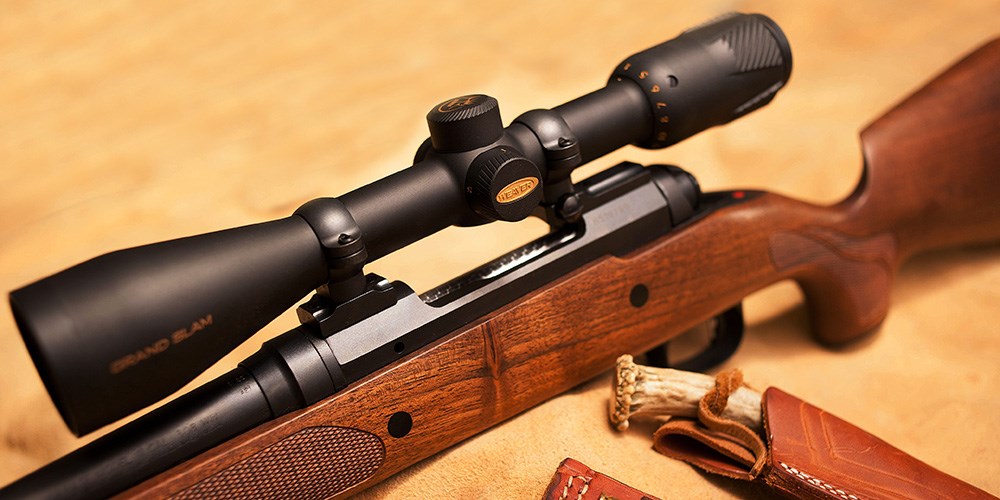 I have used all sorts of mounting systems—though I've never used the Conetrol system, and always thought it looked to be a solid design—and have come to settle on my favorites, with only a few leaving a sour taste in my mouth. Invariably, some are built to be nearly indestructible, and others not so rugged. Just as it is with my riflescope, I want to have the best mounting system I can afford, so I can let my scope "go to sleep" and hold zero firmly throughout the many adventures I will experience with that rifle. Generally speaking, I have found that the simpler the system, the less the chance of something malfunctioning coming loose. The mounts that Dad had on that Model 70 in Tanzania weren't a cheap model; in fact, they are rather popular and I've used them on a good number of rifles without issue. But I have found that there are certain makes and models that have proven themselves to be utterly reliable, holding up perfectly to the rigors of international travel.
The classic Leupold combination of front dovetail ring and dual screw rear ring—both being split horizontally—has served me well over the years, though I have learned that once that front ring is turned into the base, and some miniscule amount of metal removed in that process, it should be left there. Trying to remove and reinstall that front ring can result in accuracy and consistency issues; and oddly enough, it was that dual screw rear base Leupold design that came loose in the Selous. It hasn't happened to me since, though I know more than a few guys who put either clear nail polish or blue Loctite threadlocker on those screws to avoid these issues. Going to the Leupold dual-dovetail system can also alleviate some headaches.
As a younger man, with a budget which could only have improved by being called tight, I relied on both the strength and value of the Ruger Model 77 design; you see, Ruger provided the rings with the rifle, being mounted to the bases which were integral to the receiver. Not only did I not have to buy a ring/base combination, I could rely on the strength of the system, though I learned that those rifles that had the rings disassembled often were evident by the stripped flathead screws. This style of rings would come back into my life when I fell for the Heym Express rifles; they have a 19mm base built into the receiver, compatible with the Talley rings designed for the front half of the CZ 550 rings.
The old Weaver steel rings and aluminum bases worked for many hunters, until they didn't work. I've found that recoil can show the limits of this system, and I've seen some base screws sheared off clean on lighter rifles chambered for seriously hard kicking cartridges. My Dad still runs the Weaver pivot mounts—"I can get the iron sights when I need 'em"—on his Mossberg Model 100A .308 Winchester and surprisingly, that rifle still holds zero. I haven't had the same luck on the handful of rifles on which I mounted that system.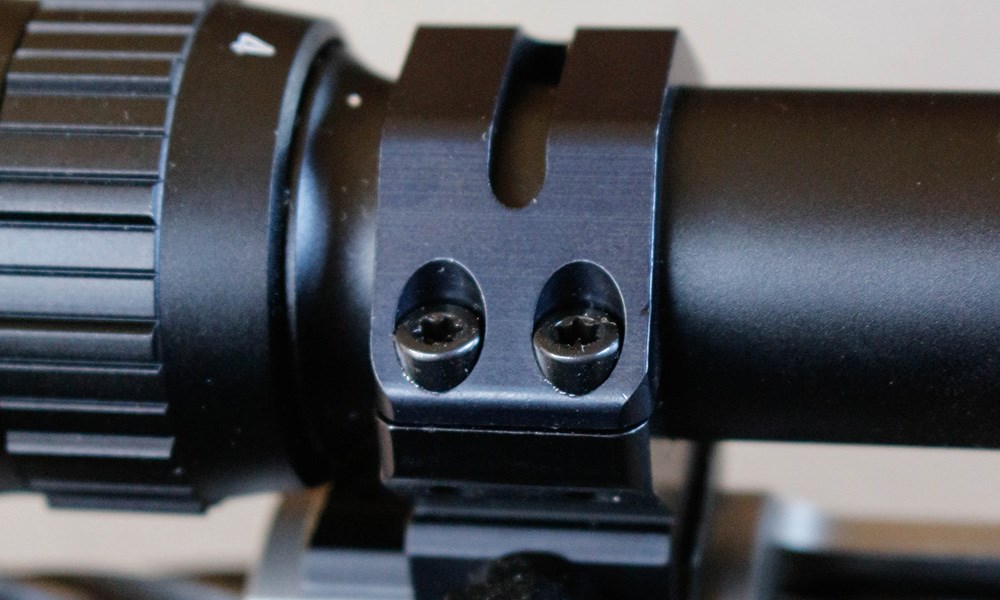 The Picatinny rail has become hugely popular of late, and the flexibility of mounting distance makes this a sensible choice for those who want to mount a scope with a shorter tube, or on a rifle where the traditional two-piece bases are too far apart for mounting your scope. I do find them to be a bit of a hindrance when you have a rifle which must be loaded from the top; my thumb tends to hang up on the rail. But for the ultimate in flexibility, it's hard to beat a Pic rail.
I prefer the simpler setups, and I like those brands which hold the tighter tolerances. I have become an unabashed fan of Talley's products, because they are machined properly and extremely consistent. I abhor the idea of having to lap my scope rings, especially in a day and age where CNC machining is capable of tolerances never-before seen. Talley rings and bases—or the combination thereof in the case of their Lightweight Alloy Scope Mounts, where the bases are integral with the bottom of the rings—have never let me down, on rifles chambered for small varmint cartridges, all the way up to the .404 Jeffery and .505 Gibbs. On my dangerous game rifles, I love their detachable mounts, which return to zero each and every time.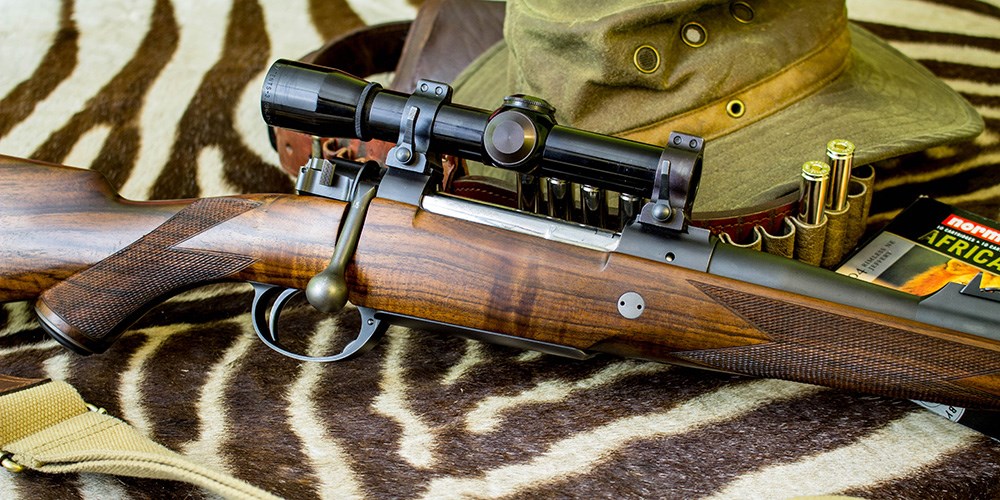 The Lightweight Alloy models are split horizontally, because the bases and bottom half of the rings are one piece, but the majority of Talley's steel rings are split vertically. I've had some folks, who are rather high up in the industry, insist that a (theoretically) perfectly round scope tube could somehow be influenced differently by a set of rings which were spilt vertically rather than horizontally; such nonsense is exactly that: nonsense. The Warne rings are similar, but use a jagged steel spacer in between the ring halves; once that spacer is aligned properly these rings are absolutely rock solid.
The point is that I have found premium mounts and rings are well worth the money, especially when you are taking your rifle on the road. The rigors of travelling—sometimes even in the truck on a local trip—can pose a threat to mounts and rings of lesser quality. Most modern scopes of decent quality are wonderfully reliable, and will hold zero year after year, providing that the scope mounts are properly installed and of reliable quality. The best scope mounts will align properly, and are manufactured to be true; that is, there will be no warping, bending or twisting of the scope tube by the rings. Quite obviously, the receiver upon which the mounting system is attached must be as true and square as possible, and I've seen my fair share of rifles which have shown to be drilled and tapped on a skew, and that is never good. But modern rifles are as dependable as modern optics, and you'll struggle to find the lemons, at least in the 'drilled-and-tapped' department.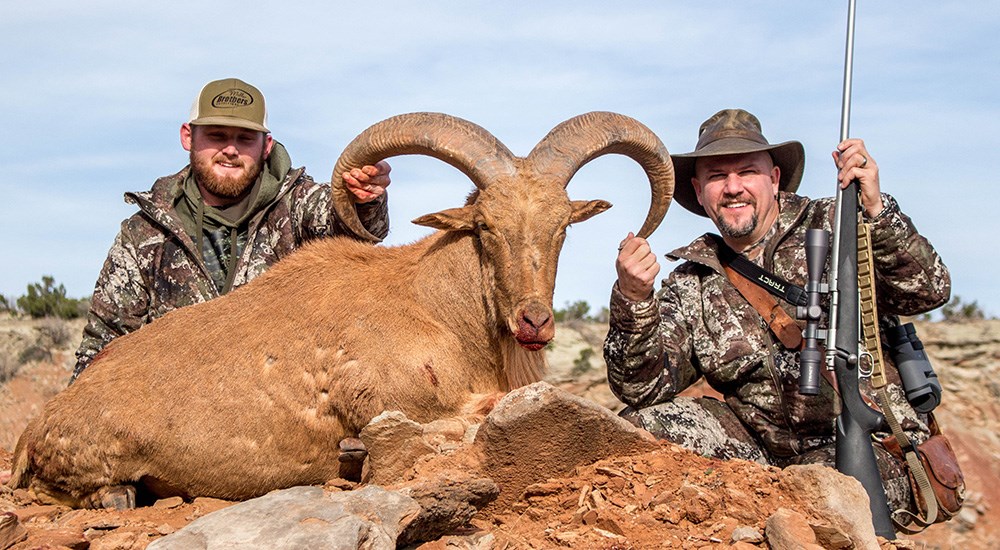 I've long said that your optic should—in most circumstances—be more expensive than your rifle, and I feel that mounting that optic is no place to cheap out either. The best ammo in the world won't perform to its best capabilities if the scope isn't held in place properly. I choose the best I can afford, and the benefits are certainly there, as my rifles seldom lose zero unless there is some major impact. On the front end of the equation, I've also found that the more prestigious brands save me a whole bunch of ammunition during the sight-in process; many times I've taken "scope X," mounted it in a set of Talley rings and bases, and been within two or three MOA of the bull at 100 yards.
Plain, simple and reliable are the adjectives which should describe the rings and bases a hunter needs; we are not playing the long-range target game where we need a 20-MOA base or the like. I like the idea of dependable detachable rings—be they the traditional European spring-loaded models (which are seriously expensive) or the Talley, Warne or Leupold systems—whether it is for access to the iron sights, or the idea of two different scopes for the same rifle. Many times, I will have a spare scope—in another set of rings and already zeroed—on a hunt with me in the event that my primary scope goes pear-shaped.
Find a set of reliable mounts which gets your riflescope as close as possible to the bore—that will enhance accuracy, as well as mitigate felt recoil—and make the one-time investment to make your rifle the best it can be.