by
posted on January 7, 2013
Support NRA American Hunter
DONATE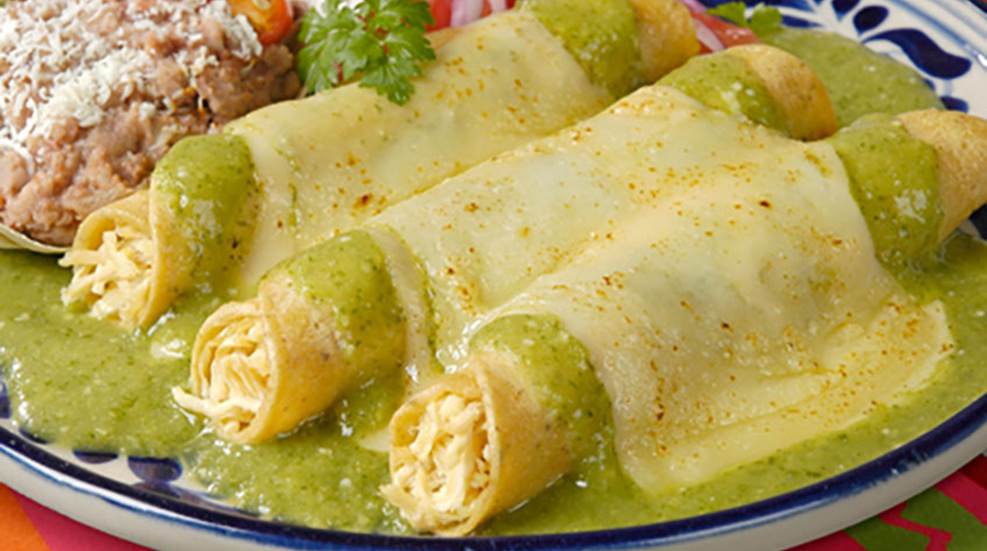 Now that the holidays are officially over, the family may be hankering for something with a little more spice. This recipe from the NRA Members' Wild Game Cookbook, Second Edition puts a unique spin on a classic Mexican dish. Not only are these wild game enchiladas great for the family and for clearing more room in the freezer, but if you double the ingredients you'll have enough for tasty, leftover meals for the week!
Wild Game Enchiladas
The following recipe is taken directly from the NRA Members' Wild Game Cookbook, Second Edition. To buy your very own copy of the cookbook, visit the NRA Program Materials Center.
Ingredients
• 1 (28 oz.) can of Las Palmas red chili sauce (Do not substitute enchilada sauce)
• 1 (28 oz.) can of Las Palmas green chili enchilada sauce (28 oz. of mild green salsa verde may be substituted)
• 1 1/2-2 pounds ground venison, elk or antelope
• 2 pounds Sharp Cheddar cheese
• 3 (4.25 oz.) cans of chopped black olives
• 12 large flour tortillas
• 3-4 bunches of green onions
Clean and chop onions and put into a serving bowl.
In a separate large bowl combine sauces. Grate cheese and put 1/2 into another large bowl Fry meat until cooked and drain off any liquids.
Add meat to the cheese bowl. Put in the olives and mix the 3 together to form a paste. Add a little of the sauce to a pan that is about 16" x 11" and at least 2 1/2" deep to wet the bottom. One at a time, dip a tortilla into sauce then lay into pan and roll up with 1/12 meat/cheese/olive mixture. Arrange all 12 in the pan then pour remaining sauce evenly over the top. Take the remaining cheese and sprinkle over the top. Bake (uncovered) for 30 to 35 minutes at 350 degrees. Serve hot with onions over the top.
Originally Submitted By:
Paul Hodgert
Santa Barbara, CA