by
posted on November 1, 2023
Support NRA American Hunter
DONATE
Our library has a special book called The Spice Bible. It is a great reference for spices worldwide and the flavors and aromas they produce. Creating flavor profiles using spices complimenting or accentuating each other is easier with a comprehensive understanding of what the ingredients provide.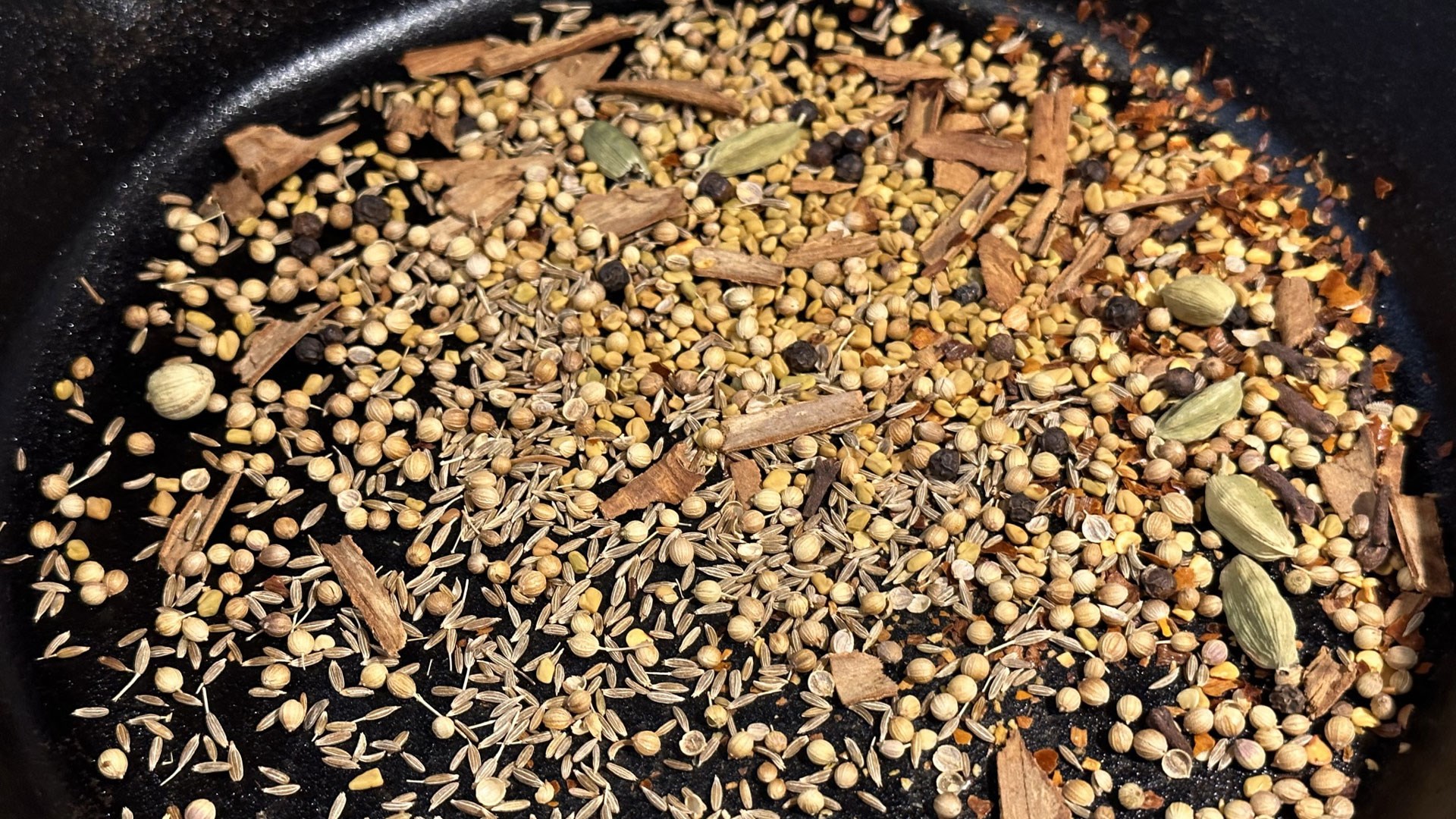 Vindaloo is an Indian curry dish with Portuguese influence. The best way to describe it is meat marinated in a unique spice blend, then stewed in onions, garlic and tomatoes. Venison vindaloo is a great example of creating an aromatic blend of spices to produce outstanding flavors and extremely tender meat. Venison shoulder or rounds work wonderfully in this dish, and any type venison will work. The ingredients are simple and easy to source.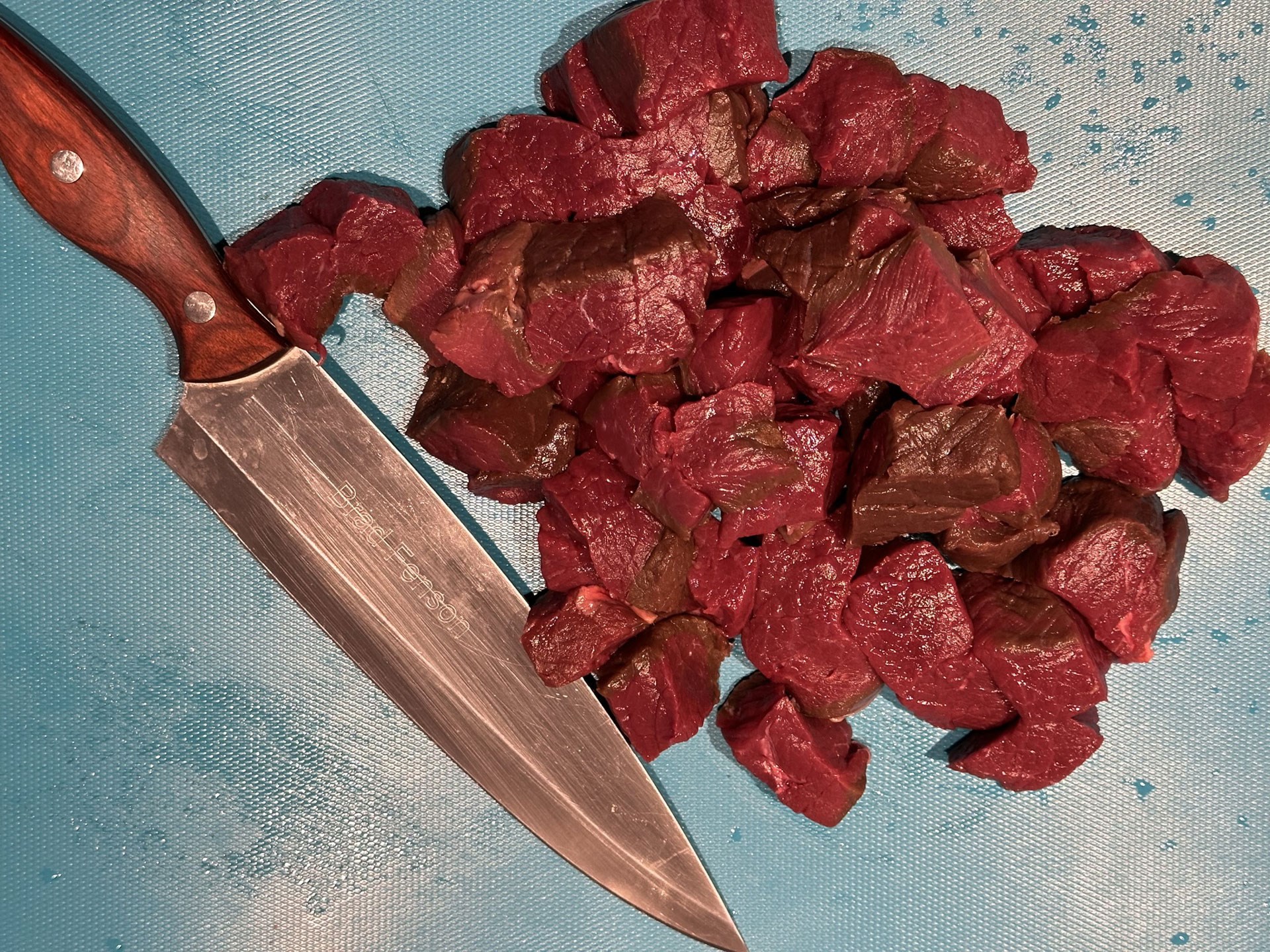 Vindaloo Paste
Ingredients
1 teaspoon of red chili flakes
2 teaspoon of coriander seeds
1 teaspoon of fenugreek seeds
1 teaspoon of cumin seeds
6 green cardamom pods
6 cloves
1 cinnamon stick
½ teaspoon of black peppercorns
¼ cup of lemon juice
¼ cup of fresh ginger, chopped
4 garlic cloves, chopped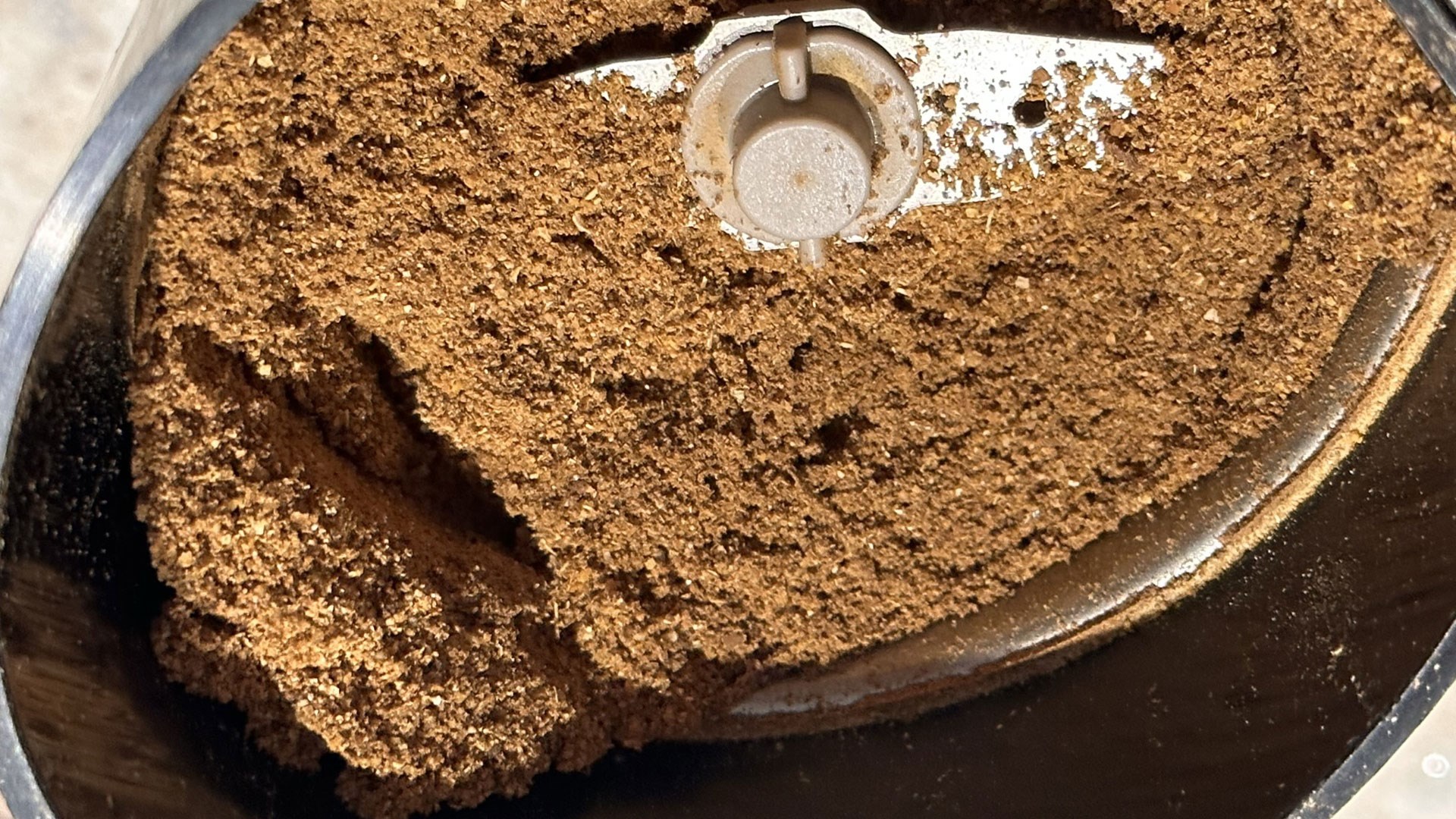 Directions
Add the red chili flakes, coriander seeds, fenugreek seeds, cumin seeds, cardamom pods, cloves, cinnamon stick and black peppercorns to a frying pan over medium-low heat. Roast the ingredients until aromatic, shaking the pan frequently.
Allow the spice mix to cool slightly and grind it into a fine powder with a spice grinder; an old coffee grinder also works well. Add ginger, garlic and lemon juice to the grinder—process to a smooth paste. Drops of water can be added if needed to create a paste.
Venison Vindaloo
Ingredients
2.5 pounds of venison shoulder or round, cut into 1-inch cubes
3 tablespoons of cooking oil
2 large onions, chopped
4 garlic cloves, chopped
½ teaspoon of ground turmeric
2 medium tomatoes, chopped
2 tablespoons of tomato paste
2 tablespoons of apple cider vinegar
1 teaspoon of sugar
1 cup of water
Salt to taste
Cilantro leaves, chopped to garnish
Directions
Coat the cubed meat in a medium bowl with the vindaloo paste. Allow the meat to marinade for one to two hours.
Heat oil in a large Dutch oven or stewing pot over medium-high heat. Add the onions and sauté until they are soft and translucent. Add chopped garlic, and sauté, stirring, for one minute.
Add the turmeric, tomatoes, tomato paste and vinegar. Sauté, stirring occasionally, for two to three minutes or until the tomatoes break down.
Add the venison and any remaining paste from the bowl. Add the sugar and season with salt. Stir to blend and cook on low heat for 10 minutes.
Pour in water and stir. Bring the contents to a boil and reduce heat to simmer. Place the lid on the pot and simmer for one hour.
Garnish with the cilantro and serve with rice or naan.