by
posted on July 26, 2023
Support NRA American Hunter
DONATE
Smash burgers continue to gain popularity amongst ground-meat enthusiasts. The simplicity draws people, but the flavors keep them coming back. Any venison will work, and simple seasonings like salt, pepper and garlic powder are all needed.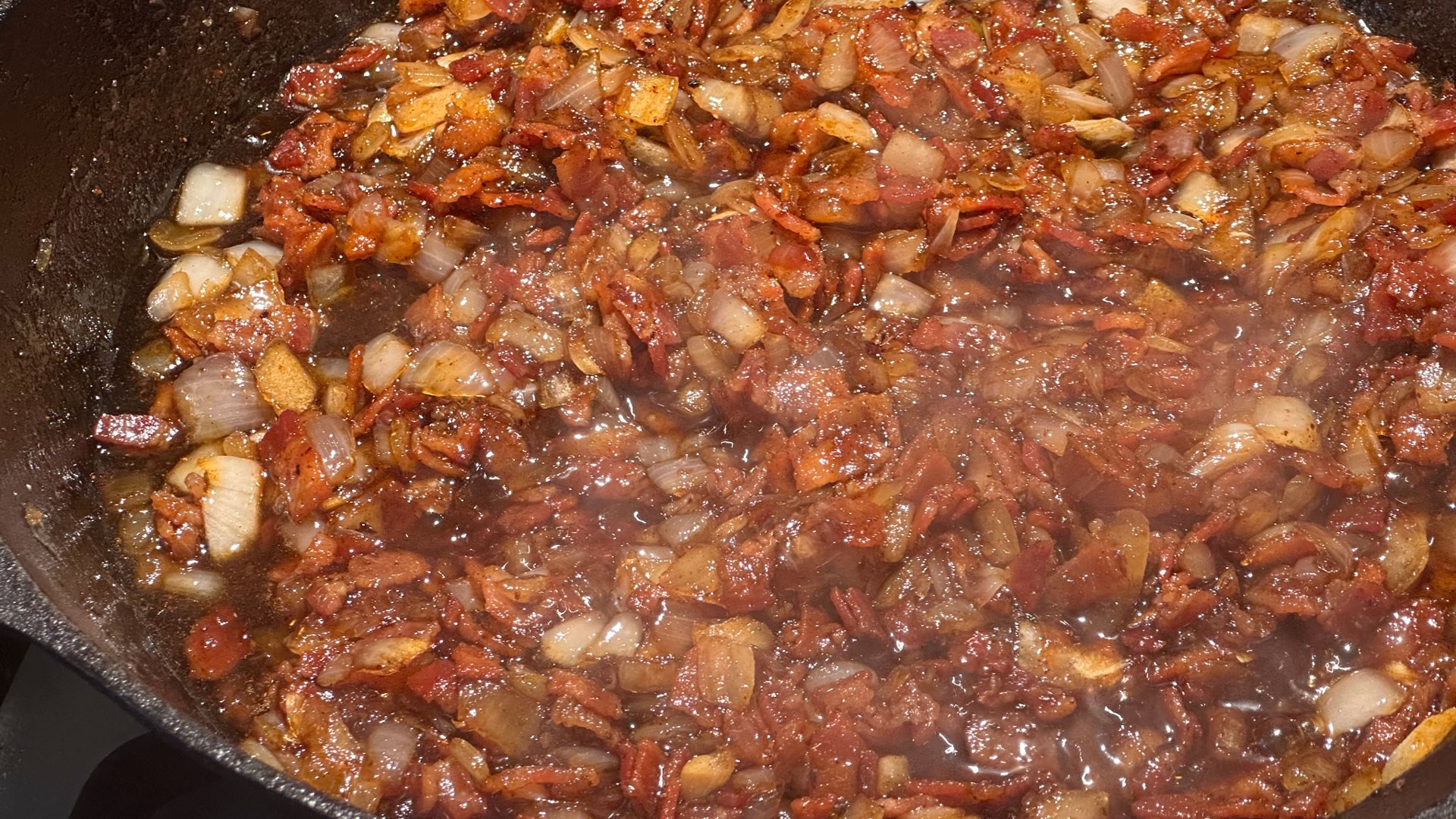 Taking the smash burger concept and adding a flour tortilla produces a smashed-meat taco. Add any of your favorite condiments or build a batch of bacon jam with a hint of chili powder to take things to a new level.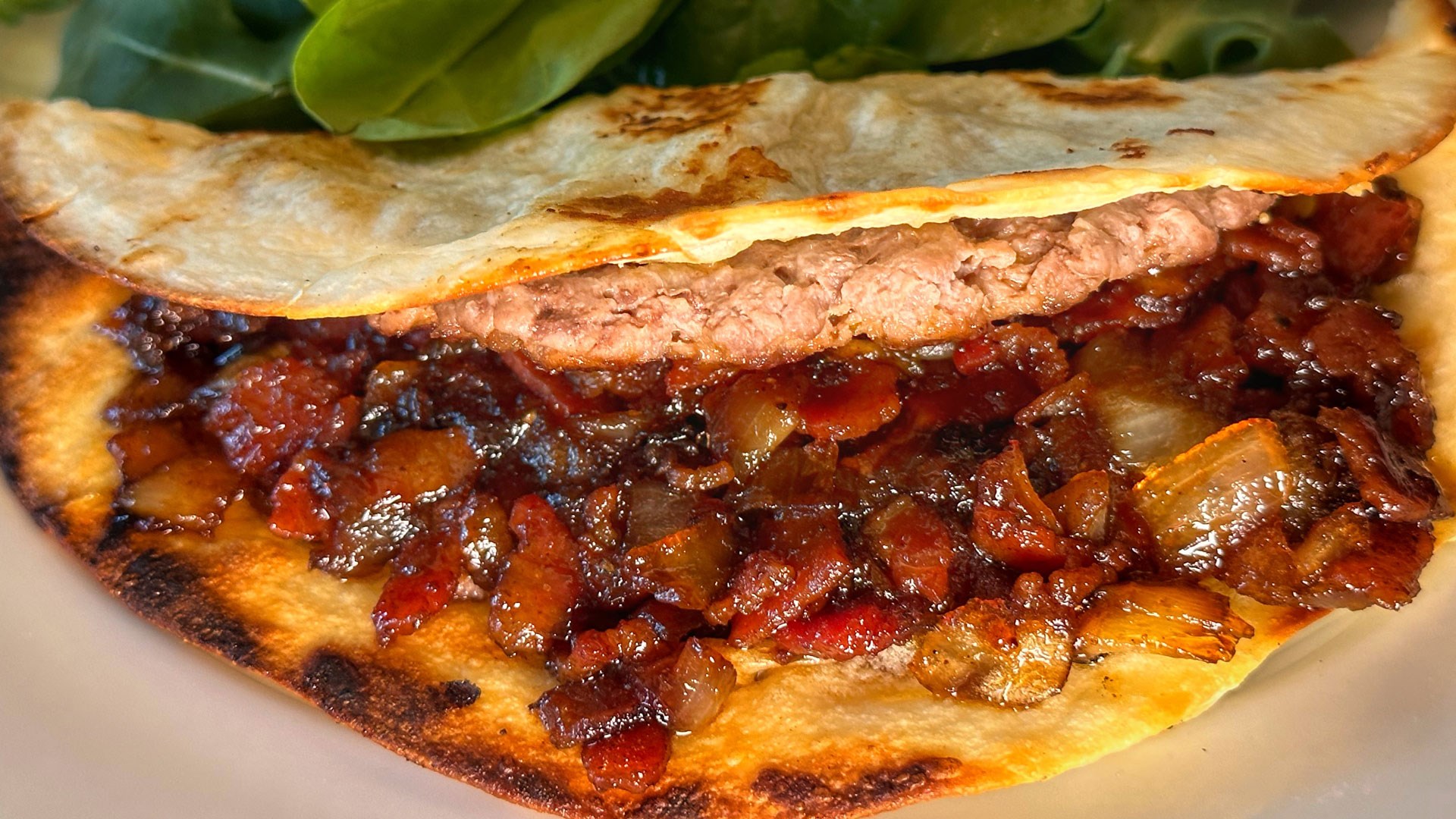 Smash Taco
Ingredients
2 pounds of ground venison
8 flour tortillas (6-inch)
Salt & pepper
Garlic powder
Directions
Divide the meat into eight portions. A scale helps keep them uniform, weighing 4 ounces each.
Place the meat on a tortilla and, using a flat spatula, smash or press the meat flat to about ¼-inch thick, then season with salt, pepper and garlic powder.
Heat a griddle or Camp Chef cast-iron frying pan to medium-high heat. Place the smashed-taco meat down on the hot iron and press it with the spatula. Cook for three minutes, flip the tortilla side down and cook for another minute. Remove from heat.
Add a layer of bacon jam over half of the taco meat, fold it in half with the meat on the inside and eat hot.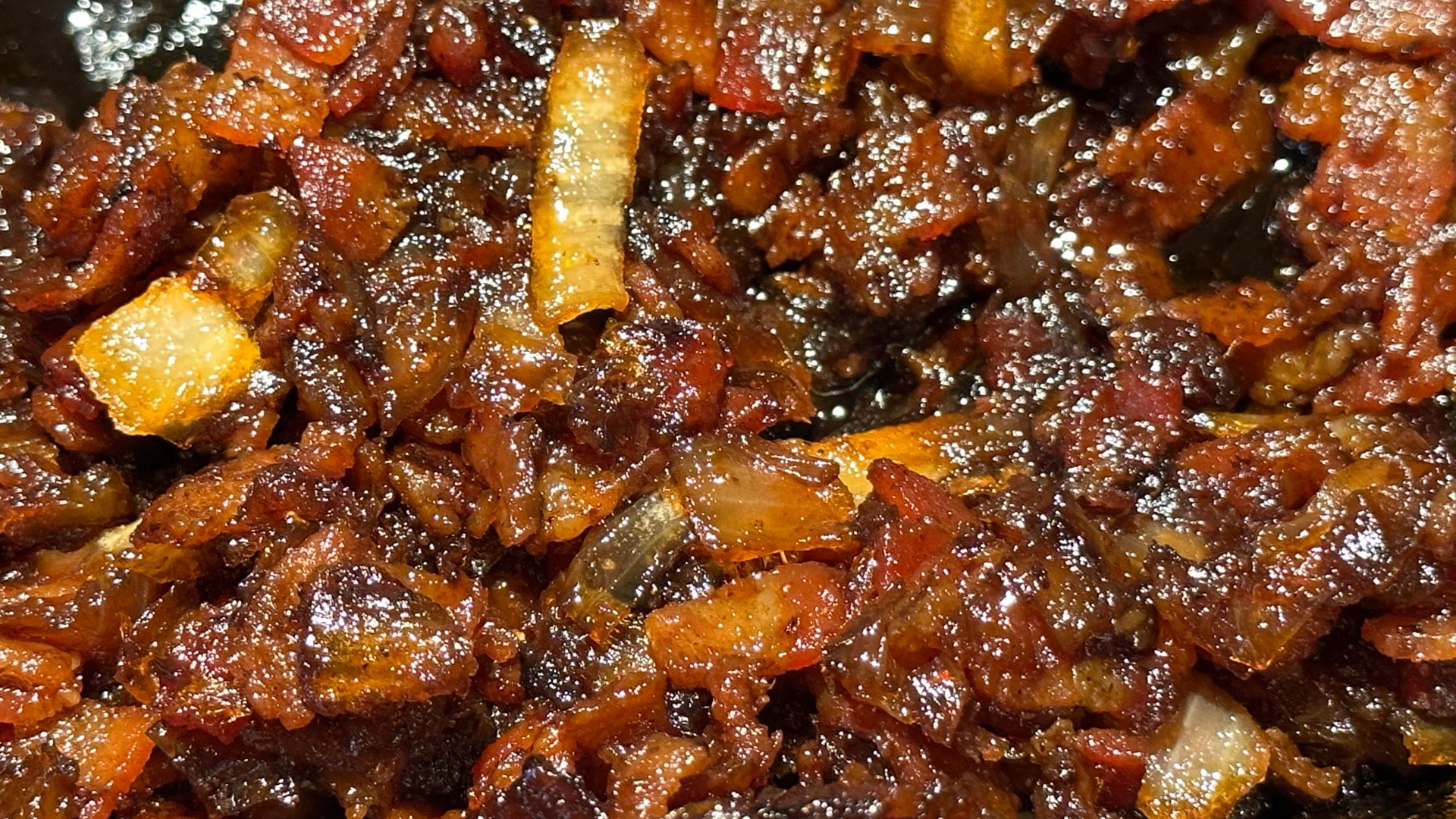 Bacon/Whiskey Jam
Ingredients
1 pound of bacon, diced
2 large yellow onions, finely chopped
4 garlic cloves, minced
½ cup of brown sugar
¼ cup of maple syrup
⅓ cup of apple-cider vinegar
1 teaspoon of chili powder
3 tablespoon of whiskey
½ teaspoon of cayenne pepper (optional)
2 jalapeno peppers, cut in rings (optional)
Directions
In a large cast-iron frying pan over medium heat, cook bacon until crisp. Place the cooked bacon onto a paper-towel-lined plate and set aside.
Drain excess bacon grease from the pan, leaving four tablespoons. Heat the bacon grease over medium heat and add the onion and garlic. Cook until the onions caramelize, stirring often, about 15-20 minutes.
Add the brown sugar, maple syrup, apple-cider vinegar, chili powder, whiskey and pieces of cooked bacon. Add optional ingredients if desired. Bring to a simmer for 10 minutes until thick like jam.
Allow the bacon jam to cool and use as desired. It can be stored in an air-tight container in the fridge for a week.