by
posted on January 27, 2023
Support NRA American Hunter
DONATE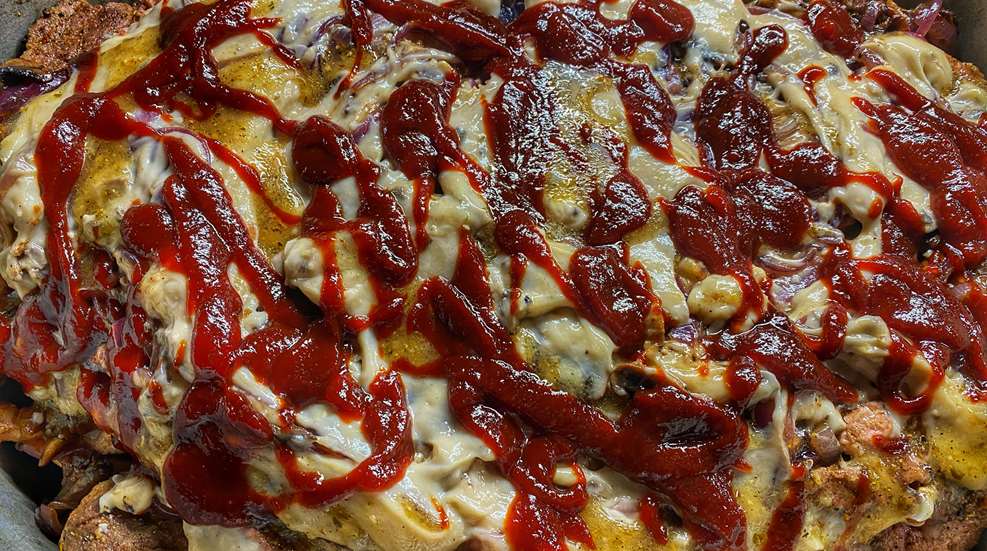 Wild goose often gets a bad rap for being tough and dry. Big honkers can be challenging to prepare, but the smaller geese cook up tender, moist, and full of flavor. Lesser, specklebelly, snow, and Ross' geese are ideal for a one-pan meal that is put in the oven to bake while everyone is out enjoying more hunting or fishing.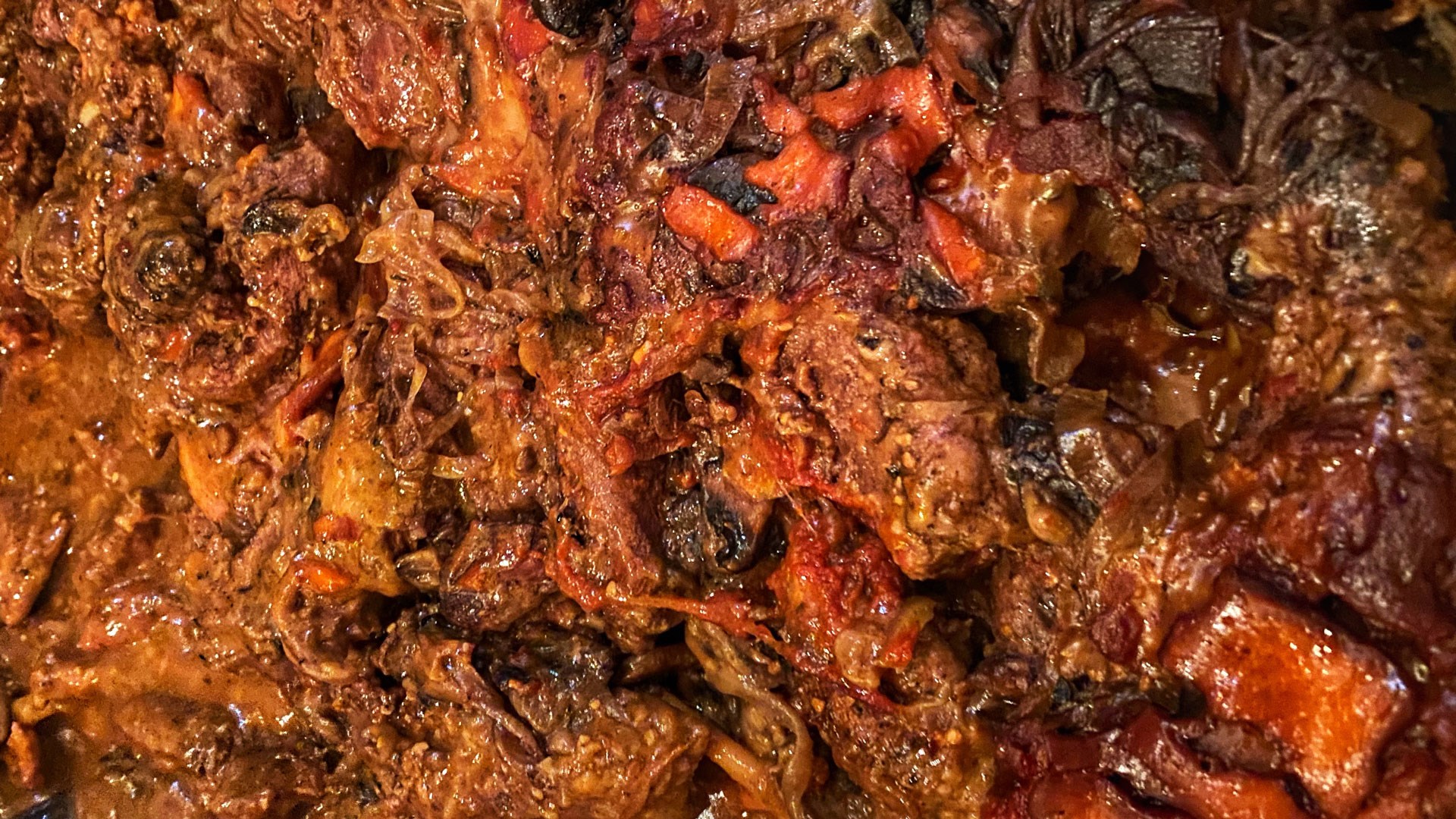 This recipe uses all components of the goose, including legs and thighs, breast meat, and the gizzard, heart and liver. The different textures and flavors often surprise people who actively seek "special parts" from the roaster.
This recipe was a superb dinner at Take 'Em Outfitters in Alberta. Our guide Shane spent an hour building a roaster full of geese for a complete meal when we returned after an evening duck hunt. The ingredients create moisture, and the trick is to cook at low temperatures for an extended period. Specklebellies and small Canada geese shot in the morning graced the pot. Everyone went back for seconds.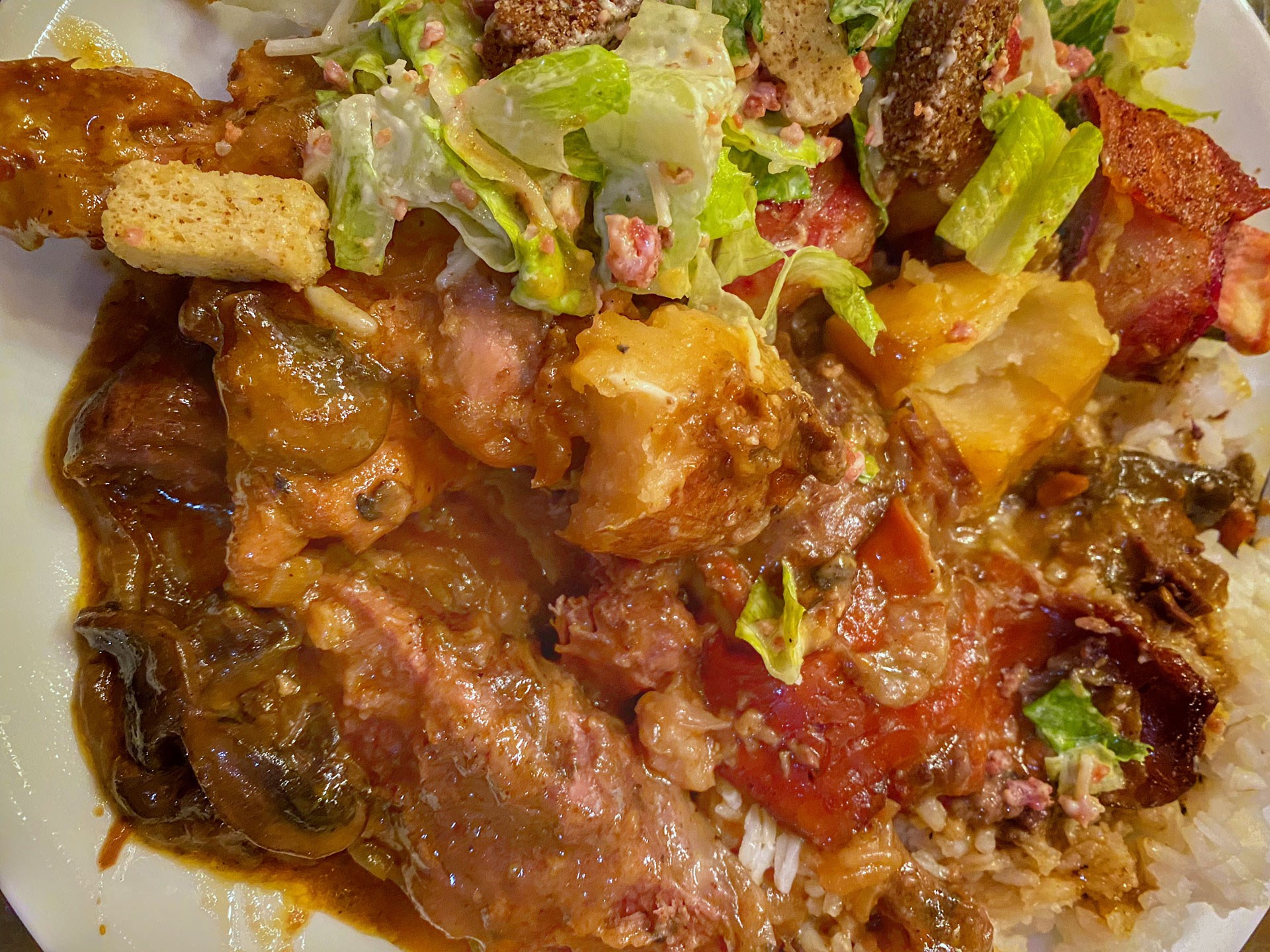 Ingredients
4 small geese with legs and thighs, breasts, gizzard, liver, and heart removed
1 cup butter
6 medium potatoes, quartered
4 carrots, chopped
1 large onion, diced
6 cloves garlic, diced
2 cups mushrooms, diced
Seasoning salt (Hi Mountain, Bearded Butcher, Fire & Smoke Society make great options)
2 tsp black pepper
2 tsp smoked paprika
2 cups heavy cream
12 oz. bottle barbecue sauce (Bearded Butcher BBQ Sauce)
8-10 slices bacon, diced
2 cups cheddar cheese, grated or sliced thin
2 cups flour, seasoned with salt & pepper to taste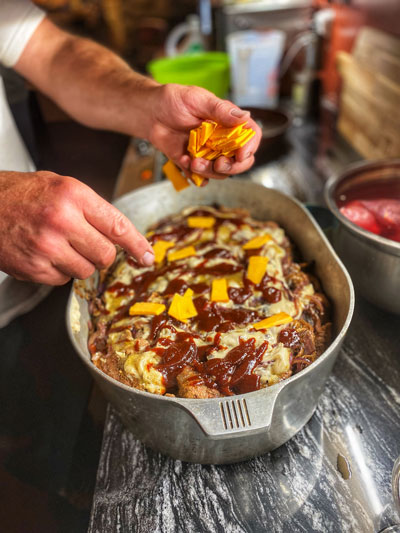 Directions
Rinse goose pieces, keep the leg and thigh together, slice the breast lengthwise into three long pieces and clean the gizzard, heart, and liver.
Add the potatoes, carrots, onion and garlic to a large roasting pan, or Camp Chef Dutch oven.
Dredge the goose pieces in seasoned flour. Melt butter and brown goose parts. Add the goose to the roast pan and layer with mushrooms, seasoning salt, pepper, and smoked paprika.
When all the browned goose parts have been added to the pan, pour in the heavy cream. Add the barbecue sauce evenly on the top. Sprinkle with the diced bacon and layer with the cheese. If the roaster or Dutch oven lid does not fit tight, cover with foil before placing the lid on the pan.
Place the full-roasting pan in the oven at 275°F for six to eight hours. The meat should be fork tender when done.
Serve from the bottom of the roaster to get everything from potatoes to goose meat on the plate.