by
posted on December 29, 2018
Support NRA American Hunter
DONATE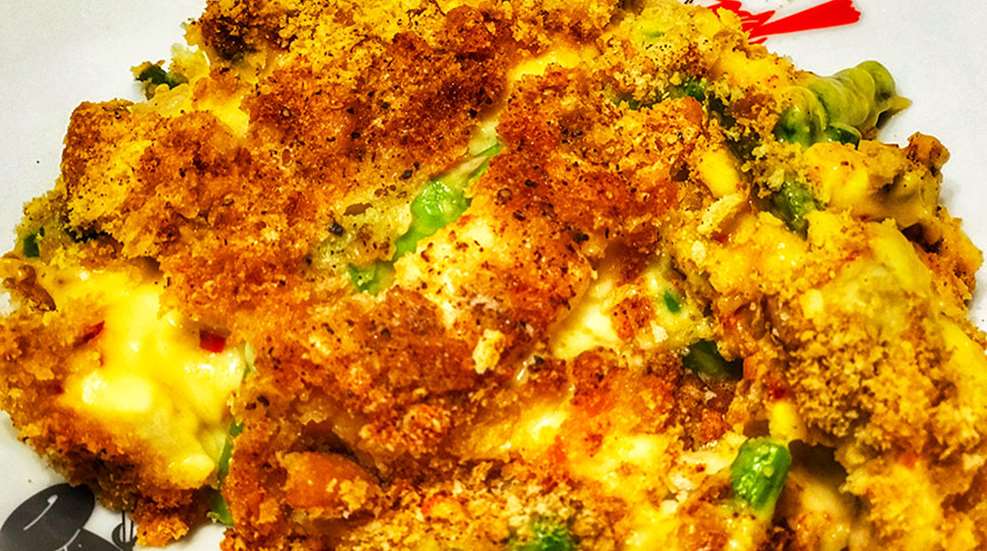 Casseroles often get a bad rap and are thought of as a concoction for someone that doesn't know how to cook. The best way to avoid the stigma is to remove the word casserole from the recipe name, and replace it with a description like gourmet creamy, cheesy pheasant.
Pheasant can be challenging to cook, with a tendency to dry out and cook fast. Preparing the pheasant for this recipe by simmering the meat in chicken stock is a great way to ensure it stays moist. Depending on your preferences for spice, you can use hot chilies in the recipe or something milder like red peppers or pimento.
Ingredients
• 2 whole pheasants
• 1 quart chicken stock
• 1 lb fresh asparagus
• 6 hard-boiled eggs
• ¾ cup butter
• ½ cup flour
• 4 cup milk
• ½ teaspoon salt
• ½ teaspoon black pepper
• 1 cup cheddar, grated (aged adds more flavor)
• 1 can pimiento or red chilies
• 3 cup seasoned bread crumbs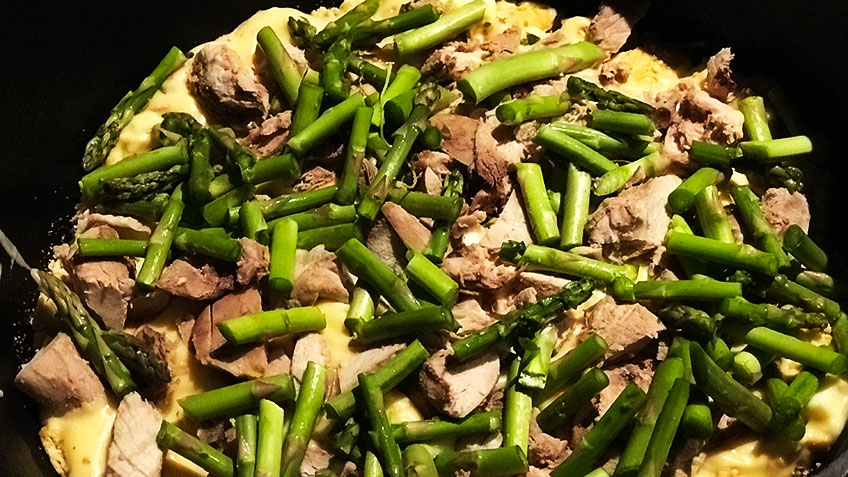 Directions
1. Place pheasants in boiling chicken stock and simmer for 20 minutes. Remove pheasants from stock, let cool, and debone the meat and cut it into cubes.
2. Wash asparagus, snap off and discard cut ends, and slice remainder into one-inch pieces.
3. Hard boil six eggs then peel and chop.
4. Melt ½ cup of butter and whisk in flour to make a roux. Add the milk, salt, pepper and constantly stir until the mixture thickens.
5. Add eggs, cheese and pimientos to the mixture, and stir well to complete the white sauce.
6. Place 1½ cups of seasoned bread crumbs in a lightly buttered 10-inch Camp Chef Dutch oven (2-quart casserole dish). Add a layer of white sauce, then a layer of pheasant and asparagus. Repeat layers with a final topping of white sauce.
7. Top the dish with 1½ cups of seasoned bread crumbs and drizzle with ¼ cup of melted butter.
8. Bake at 350°F or until top is browned.