by
posted on September 25, 2020
Support NRA American Hunter
DONATE
There are few things more important to a hunter than what sort of ammunition is taken into the field. From what runs best in a particular gun, to ballistic characteristics, to terminal performance, everything plays a factor in the final decision. For a while, lever-action hunters have had to deal with a few compromises, due to their preferred firearm's unique loading system. They are forced to no longer. With the introduction of HammerDown ammunition, by Federal Premium, lever-action hunters have a cartridge designed specifically to maximize their effectiveness in the field.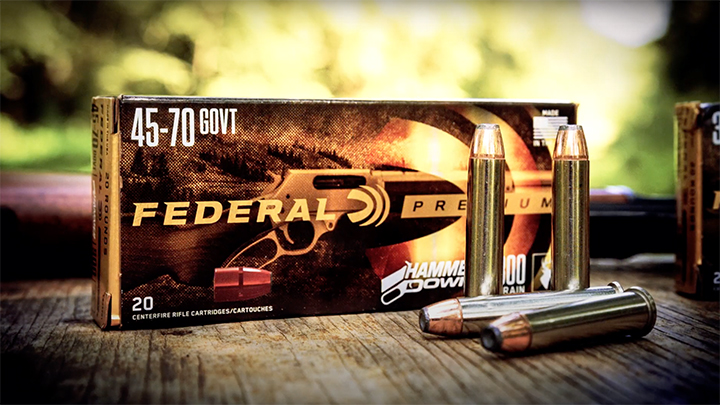 A line targeted at the full spectrum of lever-action aficionados, HammerDown includes not just traditional rifle calibers, like .45-70 Gov't. and .30-30 Win., but also pistol calibers, like .327 Mag., .357 Mag., .44 Mag. and .45 Colt. To design these cartridges, Federal teamed up with the lever-gun experts over at Henry Repeating arms, to determine the characteristics needed to make a cartridge load, feed and shoot reliably every time.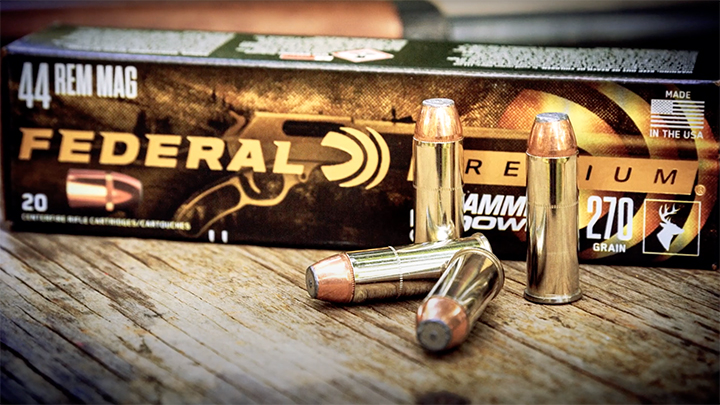 Cases are nickel plated to resist corrosion, and have had their case rims chamfered to reduce snags in loading and feeding; bullets are either molecularly bonded soft-points or hollow-points, depending on caliber. These feature reliable expansion and near-total weight retention, for deep and devastating wound channels. While loads for the available rifle calibers tend toward the traditional, HammerDown pistol calibers have been loaded to optimize performance out of a rifle. This means an increase in velocity of 400-to 600-fps, thanks to the longer barrel. Further, heavy-for-caliber bullet weights are used to more efficiently increase terminal performance at these velocities.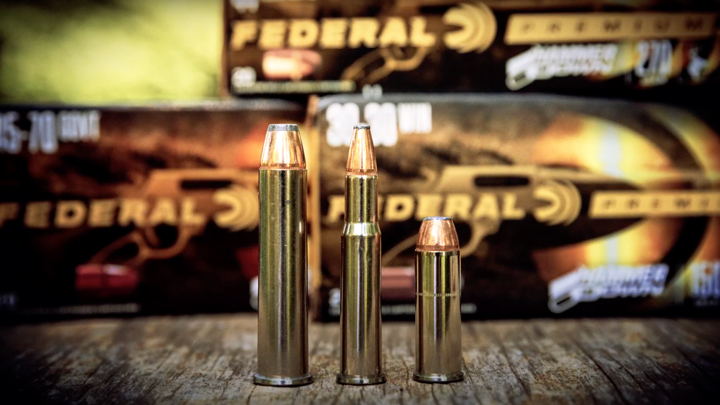 For more on how these cartridges fared at the range, join Executive Editor Jon Draper in this exclusive video, and for more on the HammerDown line, check out federalpremium.com.