by
posted on September 29, 2022
Support NRA American Hunter
DONATE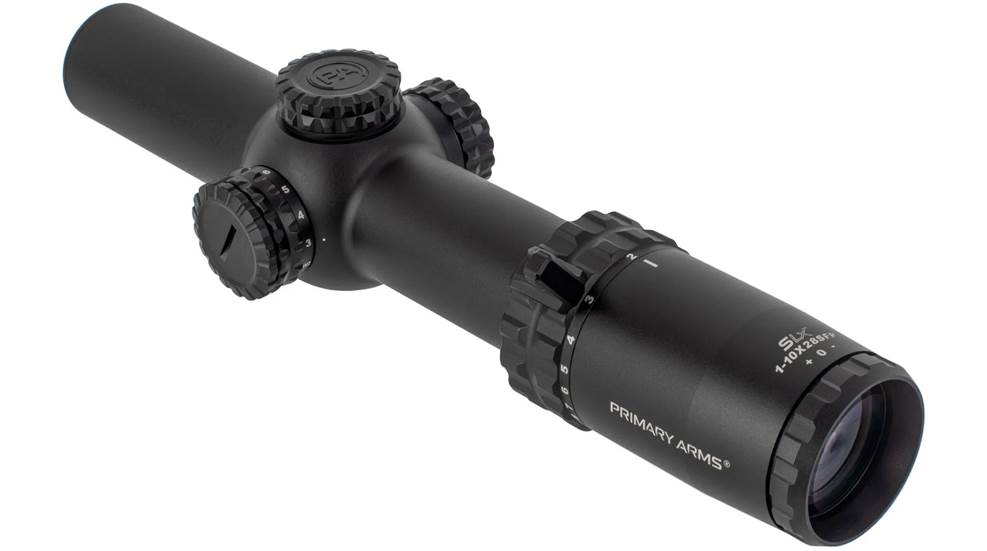 Primary Arms Optics has released its first 1X-10X scope, the SLx 1-10x28mm SFP Rifle Scope, which comes with a choice of two ACSS reticles. All SLx products undergo rigorous field-testing during development, and the SLx 1-10x28mm SFP Rifle Scope was no exception. It proved its precision and durability through extensive live-fire testing on a SCAR 17.
The SLx 1-10x28mm SFP Rifle Scope offers a generous eye box and 28mm objective lens, which provides enhanced light transmission for a superior image. Despite its 34mm tube, this scope weighs only 19.2 ounces with a 10.5-inch overall length. It features 11 different reticle illumination settings, including two night-vision-compatible settings and two daylight-bright settings.
To help shooters get the most of the 10x ratio, Primary Arms Optics developed specialized 'M10S' ACSS reticles that adapt to the magnification for optimal performance. The ACSS Raptor 5.56 M10S reticle features an intuitive BDC, ranging, and wind leads for 5.56x45mm NATO and .308 Winchester cartridges out to 800 yards. The ACSS Griffin MIL M10S features the same advanced ranging tools with a full MIL-grid for versatility with any cartridge or barrel length.
"As LPVO technology gets better and better, the optics become more and more versatile," says Stephen Morgan, product marketing director for Primary Arms Optics. "We have developed our new SLx 1-10 with the do-all, universal rifle in mind. Fast and wide at 1x and ultimate precision at 10x, it is the perfect fit for your next do all rifle build at an affordable price."
For more information on visit primaryarms.com. MSRP: $449.99