by
posted on May 22, 2015
Support NRA American Hunter
DONATE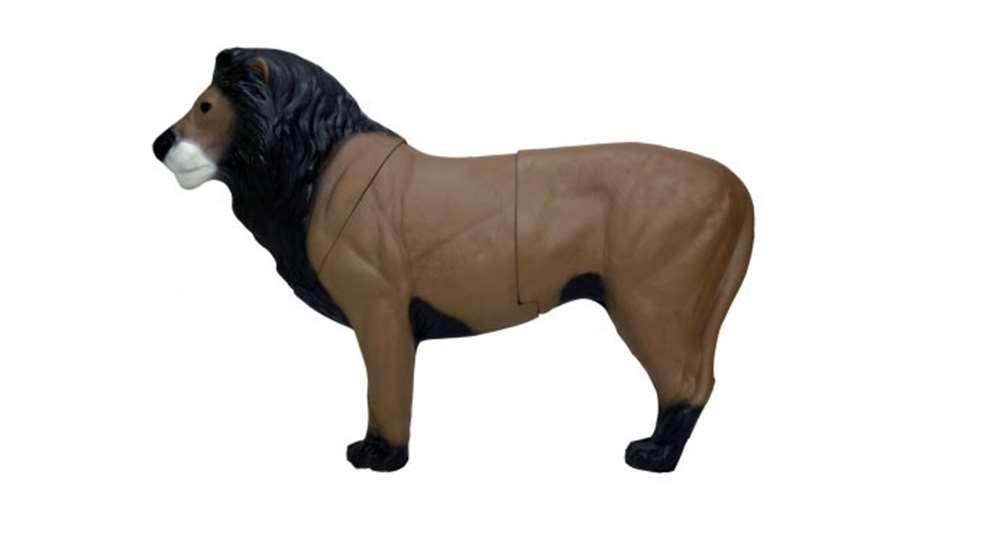 I can't wait for mid June as my husband, Phil, and I are heading for Africa. He just partnered with Theron African Safaris, which operates in five countries, so I'm counting the days until I arrive and break out my bow. I don't have any of the Big Five species but I'd put the African lion at the top of my list. And just in case we cut a lion track, I've already visited Delta McKenzie's (DM) website and ordered a 3-D African lion target.
I've got a budding collection of DM targets in my woods and here's why. They are durable, innovative and life-sized; sport high quality; hold up to the wear and tear of my field tips and broadheads; and allow me to develop consistency as I simulate actual hunting scenarios, shooting  at the vital zones from a variety of angles and shooting positions.  DM targets get me as close as possible to the real deal. Translation: I'm confident and prepared—and with lifetime dreams of hunting everything from plains game to African cats, I'd certainly better feel that way!
Of course, just as exciting is the sheer adventure and adrenaline rush we experience when trying to draw our bows in the presence of a screaming bull elk or a whitetail buck, so DM covers hunters on North American species, too. The website features four pages with 57 targets in the Backyard 3-D options alone—from 3-D critter-targets as small as woodchucks and rabbits and as large as elk and bison. Select between a standing, bedded or grazing buck; grizzly and black bears; a strutting, gobbling or standing turkey; predators; and exotic game such as chamois and ibex. Other African targets include the warthog, leopard, hyena and blesbok. But if you just want to hone in on the vitals, opt for a 3-D Kill Zone portable archery target featuring just the midsection with and a handle for easy carrying. Just for fun, you can always add "Undead Fred," DM's popular Zombie target, to your shopping cart!
It's a good feeling to know DM's Pro Series targets have been tournament-tested at archery clubs and 3-D events worldwide. The African lion target features replaceable midsections of DuraFlex foam ensuring enhanced target life. So if you're packing a bow in Africa this summer instead of your rifle, order your lion target ASAP as it takes a couple weeks to reach your doorstep.
Delta McKenzie certainly has the broadest product line out there, offering a full line of targets for bowhunters, archers, amateur competitors and professional archers—and at fair prices. Of course, I'm focused on the 3-D side of things and look forward to launching more than a few Easton Deep Six FMJs at that African lion over the holiday weekend. Phil is all about practice, too, but I've been known to be accident-prone so I'm not mentioning my idea about shooting from the roof. Maybe I'll leave that shot angle to my Millennium treestand!