by
posted on October 31, 2017
Support NRA American Hunter
DONATE
Maya Reddy, a gifted archer, ironically said her favorite event wasn't archery. She was used to shooting known distances, but distances weren't marked at the 2017 NRA YHEC National Championships. Regardless, she was determined to do her best. This was a competition, after all.
Despite having only started shooting a bow two years ago, 14-year-old Maya is already regarded as one of the most promising young archers in the country, and is a prime example of the numerous outgoing, competitive spirits drawn to the weeklong National Youth Hunter Education Challenge (YHEC) tournament each year. However, getting to the national competition isn't an easy road.
YHEC is essentially an advanced hunter education course put into a competitive format for youth age 18 and under that allows participants to improve their hunting, shooting and, most importantly, safety skills for the field. To get to the national competition, a competitor must enter a local YHEC program, from there progressing to the state competition (which requires a hunter education course) and then finally onto the national tournament.
The national tournament features eight stages designed to test participants' shooting abilities as well as their practical in-field knowledge. Four stages highlight a competitor's skills with a shotgun, rifle, bow and muzzleloader. Participants' shooting ethics are gauged via the Hunter Safety Trail Challenge. In the Wildlife ID Challenge, competitors must identify 30 different North American animal species from no more than a skull, hide or track. The Hunter Responsibility Exam is a 60-question advanced hunter education test. The last of the eight stages is the Hunting Orienteering Skills Challenge, which tests a competitor's land-navigation skills using nothing but a map and compass.
Nearly 300 participants from 15 states competed this year at the National YHEC competition. They, along with their coaches, swarmed the NRA Whittington Center in Raton, N.M., in late July. Competitors are split into two divisions: the Senior Division for ages 15-18 and the Junior Division for any competitors 14 or younger.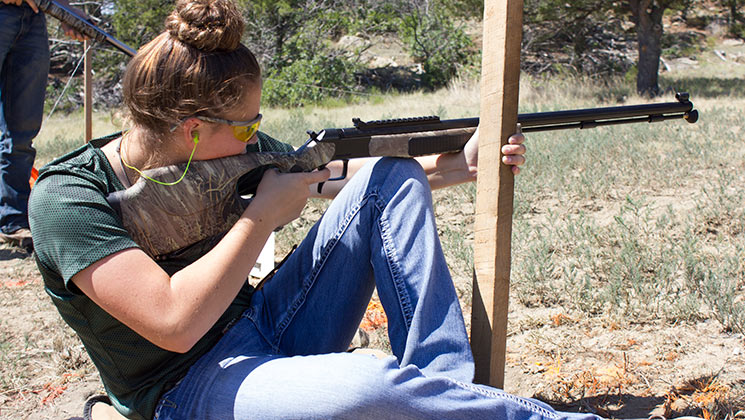 To dominate this national tournament, competitors must perform at their peak potential across all eight events. To do so takes hours and hours of practice. The White family can attest to the time commitment it takes to get to the national competition. Paul White, the coach for a team out of Richmond, Utah, says the contest is a great way to connect with his kids, but it's incredibly time consuming. He begins practice with his sons every Saturday in January for the state YHEC competition, firing 1,500 rounds of .22 LR ammo, 400 shotgun rounds and 70-80 muzzleloader rounds per person over the course of the year. And just about the time the state competition ends in April, they begin prepping for the national competition in July. Follow that up with archery hunting season in August, where much of their archery practice comes from, and you've got a training regimen that lasts through the year.
The maximum score for each challenge is 300 points, totaling 2,400 points if done perfectly. This year, Arkansas brought the best: Winners of both the Junior and Senior divisions were brothers Nick and Zachary Meyer of Herber Springs. This year's national YHEC competition made history, too: In its 30-plus years, this is the first time both winners are siblings. Nick, 14, the Junior overall winner, compiled a score of 1,937, earning a perfect score in the Hunting Wildlife Identification Challenge, and scoring no less than 230 points in six of the seven remaining events. Zachary, 18, took the top spot in the Senior division, raking in 2,163 points overall and collecting at least 260 points in all events, barring one, including a flawless score on the Hunting Muzzleloader Challenge.
But winning isn't everything. Not only does the YHEC program help promote positive outlooks on hunting and competition, it provides the ability to spread that message to others by generating interest in hunting between competitors, in turn ramping up enthusiasm for the outdoors as a whole.
Bob Davis, National Manager of NRA Outdoor Recreational Programs, explains the true purpose of YHEC: "Give young hunters the opportunity to gain hands-on experience in the field before they go hunting. Basic hunter education classes are great, but kids lack the hands-on educational experience from some of the classroom-only style courses, and the field practice helps them gain confidence," he says.
Since its inception, YHEC has helped 1.3 million youngsters to gain that hands-on experience, and they're better hunters for it.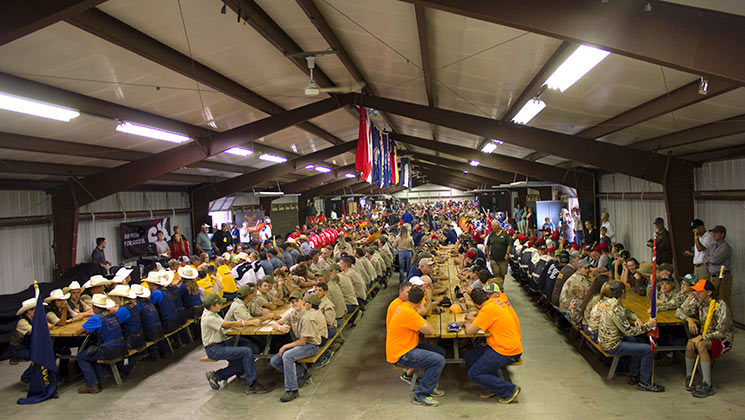 Want to Get Involved? 
Register your child for a local or state YHEC event (event listings are online) or contact your state's YHEC coordinator. Participants can also join YHEC programs in neighboring states if a program doesn't exist in your area. Want to start a local YHEC program? The NRA is always looking to recruit new organizations to host state and local YHEC events; just submit an Event Request form, found online, to start your own YHEC program. The NRA may even be able to provide financial assistance to help get you started. Volunteers are needed, as well. Become one by contacting your state coordinator. For more information, email NRA Youth Hunter Education at
[email protected]
or
click here
.