by
posted on January 13, 2021
Support NRA American Hunter
DONATE
The National Rifle Association today signed a memorandum of understanding with the U.S. Fish and Wildlife Service (USFWS) that links efforts between the two entities to assist one another in recruiting, retaining and reactivating American sportsmen and women and to promote the conservation of wildlife and its habitat through the NRA's hunter education and hunter outreach programs.
"Together with the USFWS, the NRA has worked for decades to ensure as many outdoorsmen and women as possible can safely and responsibly enjoy our hunting heritage," said Jason Ouimet, executive director of NRA's Institute for Legislative Action. "We look forward to a formalization of this longstanding relationship and thank Director Skipwith for her tireless work on this effort."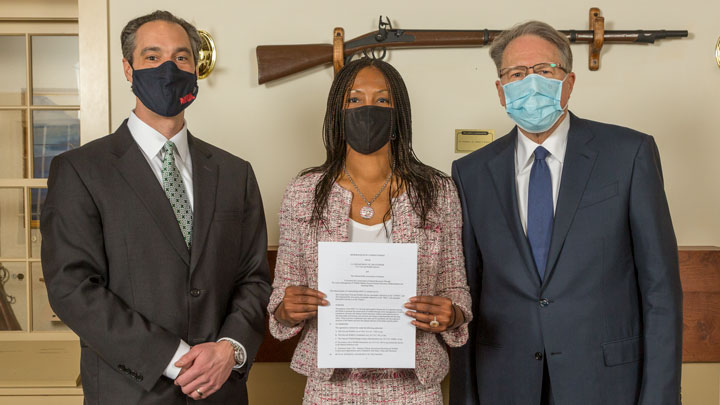 Each organization, as explained in the memorandum (MOU), has a "common interest in the conservation of America's natural resources … hunter safety, marksmanship and shooting safety."
The MOU expounds on the common interests of the U.S. Fish and Wildlife Service (USFWS) and the National Rifle Association (NRA) to conserve America's natural resources and to recruit, retain and reactivate America's hunters. The MOU seeks to "develop and expand a framework of cooperation among the parties to promote the conservation of wildlife through active management of wildlife populations; promote and enhance hunter education; enhance and expand access to shooting ranges and hunting; and, promote and enhance marksmanship and shooting safety. These activities complement each other and fit seamlessly into the respective missions of the Parties and serve the mutual interests of the Parties and the public."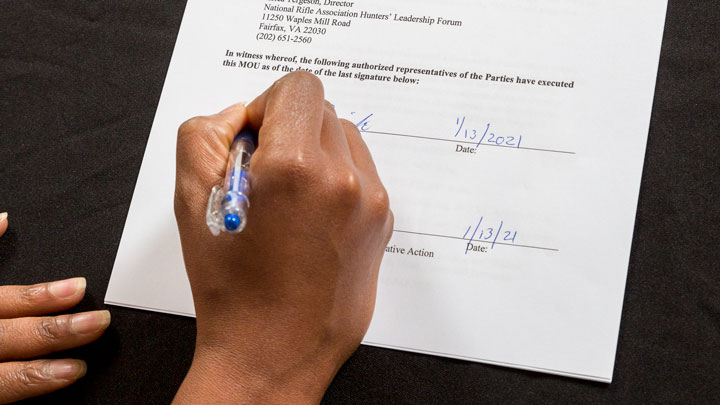 "This MOU strengthens our shared commitment to wildlife and natural resource conservation while preserving our American heritage of hunting and recreating outdoors," said U.S. Fish and Wildlife Service Director Aurelia Skipwith. "This partnership supports the Trump administration and Secretary of the Interior David Bernhardt's priority of increasing access to public lands and expanding hunting opportunities while promoting the safe, responsible use of firearms."
The USFWS exists to "conserve, protect, and enhance fish, wildlife, and plants, and their habitats for the continuing benefit of the American people."
The NRA is America's oldest civil rights organization, founded as a nonprofit entity in 1871 to provide education and training to members of the general public, to members of law enforcement and to our armed forces in the use of small arms, to protect the Second Amendment right of all law-abiding Americans to keep and bear arms, to foster and promote the shooting sports, to promote hunter safety, and to promote and defend hunting as a viable and necessary method of fostering the wise use of our renewable wildlife resources.
The USFWS agrees this memorandum shall be implemented to the extent permitted by law, subject to budget limits. The NRA agrees that it shall be implemented to the extent practicable in harmony with evolving requirements of its organizational missions, subject to budgetary limits.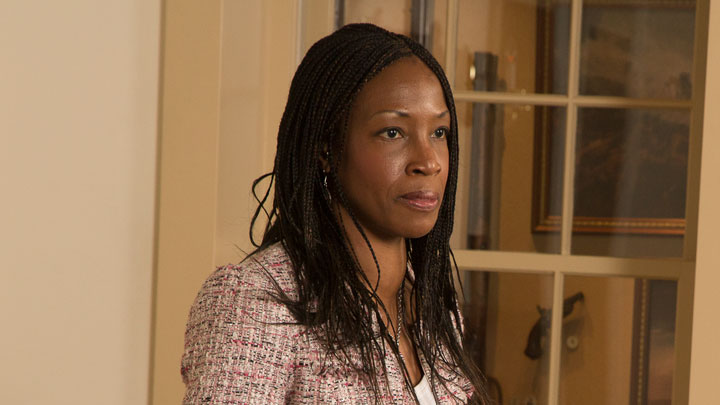 For its part, the USWFWS agrees to work with the NRA and its constituencies to develop science-based strategies for conservation in wildlife movement areas that take into account land boundaries, private property rights and multiple-use requirements of federal and state land management agencies; assist in educating the public on the benefits of the Partners for Fish and Wildlife Program; showcase successful conservation efforts executed; and work with the NRA and its constituencies to maintain existing voluntary agreements with landowners to preserve and protect wildlife habitat on private lands.
The USFWS implements the Partners for Fish and Wildlife Program, authorized by Congress as public law, with the goal of restoring, enhancing and managing fish and wildlife habitats on private lands. The program provides technical and financial assistance to landowners interested in restoring and enhancing wildlife habitat on their land. Projects are custom-designed to meet landowners' needs. Since its inception in 1987, some 50,000 landowners have worked with Partners staff on 60,000 habitat restoration projects on 6 million acres. All Partners projects are voluntary; all participating private landowners continue to own and manage their own property.
For its part, the NRA agrees to assist in education and engagement of hunters and target shooters in voluntary conservation programs offered by the USFWS; to assist in recruiting, retaining and reactivating sportsmen and women through multiple existing programs including free NRA Hunter Education Online, the NRA Hunters' Leadership Forum, the Youth Hunter Education Challenge, the Women's Wilderness Escape and through its publication American Hunter; and to assist in voluntary marksmanship and firearm safety training.
The parties agree to manage their own activities and utilize their own resources to accomplish the goals set forth in this memorandum. The MOU is not a fiscal funding document. All actions taken by the USFWS under the MOU are subject to available funding. The MOU does not obligate the USFWS to any current or future expenditures of funding or human resources, nor does it obligate the NRA to expenditures for any particular purpose.
This agreement takes effect upon the signature of both parties, and it shall continue for 10 years from its effective date. It shall be amended from time by mutual written agreement of both parties. It may be terminated by mutual agreement of the parties. At the end of the 10-year term, the MOU shall be automatically renewed for successive one-year terms until terminated by mutual agreement.