by
posted on February 14, 2014
Support NRA American Hunter
DONATE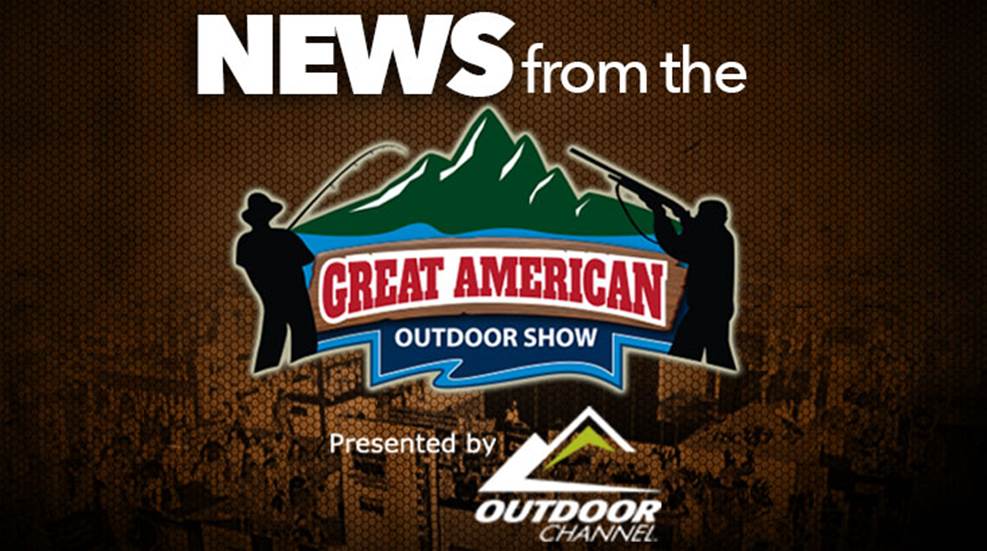 If ever there was a venue tailor-made for an NRA Country concert, it's the Large Arena at the Pennsylvania Farm Complex in Harrisburg, Pa. The final Saturday evening capped the Great American Outdoor Show, and sportsmen and women were ready to party.
Imagine 5,000 young, dedicated country music fans rolling in hot off the show floor, grabbing a beer and piling into an old-school, gymnasium-looking dome that's right out of the movie "Hoosiers." There are lights and smoke, and the audience is packed in, standing hands-in-the-air near the stage while those in the vertical seating of the second and third decks are screaming their camo-wearing heads off.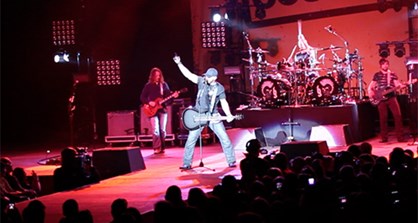 If ever there was an artist tailor-made for this venue it is Brantley Gilbert. He's hotter than ammo sales right now, and right now, he's tearing it up.
"I'm a huge believer in the Second Amendment!" yells Gilbert before he breaks in to another self-penned song about what would happen if a bad guy tried to hurt his family. "This one's called 'Read … Me … My … Rights!'" Throngs of Pennsylvanians go nuts.
The reigning ACM New Male Artist of the Year is not your typical young country singer—many of whom are cut from a mass-produced mold like leather boots at the Justin factory. He's a guitar-ripping biker dude who dresses like Mad Max, likes to hunt, fish and stretch the country music envelope a country-mile wide.
A Georgia native, his dad gave him a .22 rifle when he was five, and he can't recall how many squirrels it's taken. Nowadays he's addicted to hunting big bucks. That's what he does when he's not roaming the country amid his current "Hell on Wheels" tour. But right now he's plugged-in and jamming to his own lyrics and a thundering country vibe that's largely southern rock.
The 29-year-old singer-songwriter never hesitated when he took this gig on short notice, because the NRA Country brand, which celebrates an outdoor lifestyle and American values, is right in his wheelhouse. He lets the rowdy, living-for-the-weekend crowd know it at every opportunity with pro-freedom messages, and they're eating it up like the guns, fishing lures, boats and bows they perused only hours ago.
Gilbert opened with his hit song, "My Kinda Party" and didn't stop until he'd plowed through a dozen songs, including the night's adopted theme song, "Country Must Be Countrywide." Finally, he paused to thank his opening acts, LuQuire—a dedicated hunter—and Nate Hosie, the host of the hunting show HeadHunters TV and a Pennsylvanian himself.
If folks thought Hosie only pulls bowstrings and doesn't bend six often, they learned something. LuQuire shot a 10-point buck this past year on family land, and her songs reek of the lifestyle—hard work and good fun—that NRA Country espouses. So with smoke roiling off the stage, the lights dimmed and fans chanted for Brantley, the man they'd paid to see.
If you aren't familiar with this up-and-already-here artist, then you haven't been keeping up with country music. He sports a couple of earrings, and he's in no way resembles George Strait. He plays a hearing-aid-hammering style of country music your granddad wouldn't like. Young folks dig it, and before it was over he was literally in the pit with fans, thanking them with fist-bumps or a sweaty embrace. By midnight, all who bought a ticket got their $35 worth.
"The sold-out crowd of 30-and-unders shows the strength of the NRA Country brand," said NRA Country's Vanessa Shahidi, "and we can't wait to be back in Harrisburg next year."
Brantley Gilbert is NRA Country, and NRA Country is the 250,000 or so patrons who stopped by the Great American Outdoor Show and made it the best forum for sportsmen and women in the U.S. And it's only growing. NRA started it, while NRA Country and Brantley Gilbert capped it off on Saturday night in the Large Arena that could've more appropriately been called the Thunderdome.